University High School soccer coach Mike Chapman, who coached the Trojans for 26 years and led them to the Class 4A state championship in 2013, died late Tuesday, just hours after coaching the Trojans in a match at La Vega High School. He was 58.
Chapman guided the University boys soccer team to 21 playoff appearances and the 2013 state title, but he was known as much for his team's service in the community as for the Trojans' tremendous success on the pitch.
"He made sure his No. 1 thing was his kids were going to give back to the community, and they did," his brother, University baseball coach Kyle Chapman said.
The family believes Mike Chapman died of a heart attack.
The Tribune-Herald recently named Chapman as its Super Centex Coach of the Decade. He was named Super Centex Coach of the Year six times as he won more than 500 games and claimed 12 district championships.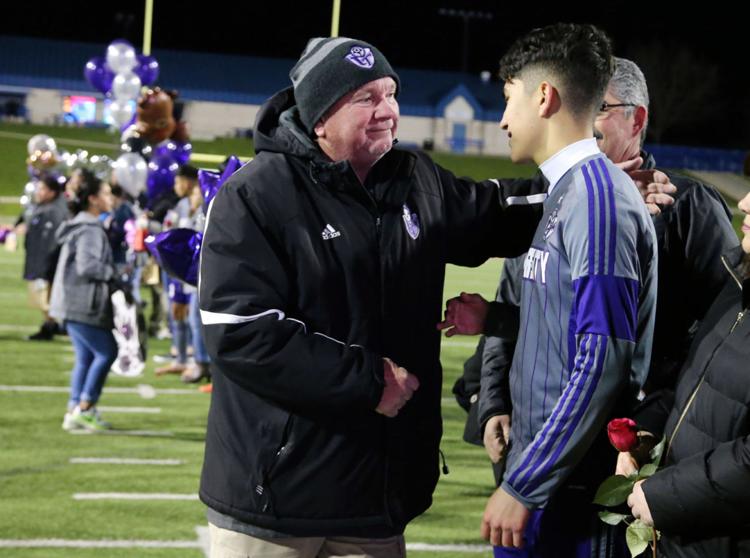 University senior goalkeeper Ivan Herrera, like other Trojan players, grew close to Chapman because of the coach's personal investment in the soccer players' lives.
"I have older brothers and they also played for Coach Chapman," Herrera said. "I've known him for six or seven years. It's been a long time getting to know him. The fact that he cares so much about us, we're his priority, it makes us realize we can be something great."
A 1979 Midway High School graduate, Chapman earned a degree in radio and TV from Baylor University in 1983, then went back to earn a teaching degree in 1985. He coached at the middle school level at Midway in the late 1980s, then spent a couple of years in Granbury before landing at University as the Trojans' soccer coach at the start of the 1993-94 school year.
Chapman stayed at University for the rest of his life, at times directing both the University boys and girls soccer programs.
He is survived by his mother, Billie Chapman; brothers David, Kyle and Dustin Chapman, their wives Cindy, Leslie and Patty Chapman, niece Krystal and nephew Dylan. He was preceded in death by his father, Ed Chapman.
As a family, they could be seen rotating from one University sporting event to another.
"It's what we did," Kyle Chapman said. "We didn't miss anything. It was pretty special to coach with him that long."
Kyle Chapman said his brother created a family around him throughout his years at the helm of University soccer.
"He had us," Kyle Chapman said. "His kids were that soccer team."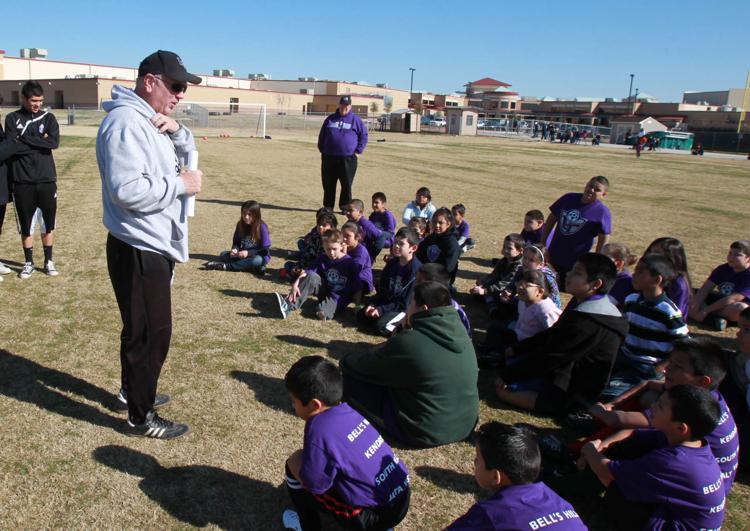 Waco ISD Superintendent Susan Kincannon said school officials brought in extra counselors to help University students grieving from what she called a "devastating loss."
"Waco ISD has suffered a tremendous loss with the passing of our beloved University High School Soccer Coach Mike Chapman," Kincannon said in a statement. "We join University High School and the entire South Waco community in grieving the loss of a true gentleman who made such an impact as a coach, teacher and friend.
"Mike was a highly respected and much loved coach at University for 26 years with strong success as a teacher, mentor and friend. He was a positive role model and father figure to many. I was honored to have gotten to know him."
Johnny Tusa, who recently retired after more than six years as the Waco ISD athletics director, said Chapman was "probably the most unselfish person I have ever met."
Tusa, Waco High's football coach from 1986 to 2009, saw the way Chapman led by example. The former football coach was particularly impressed with Chapman's vision for his soccer program.
"He had a tremendous impact," Tusa said. "The things that he did were immeasurable. Without any experience, he took over a soccer program and built it into a state power."
Herrera and fellow University senior student athletes Carlos Paloblanco and Kevin Ibarra spoke Wednesday about Chapman's influence.
"The thing that inspired me about him is he was never down," Ibarra said. "He was always about us, the community, the students."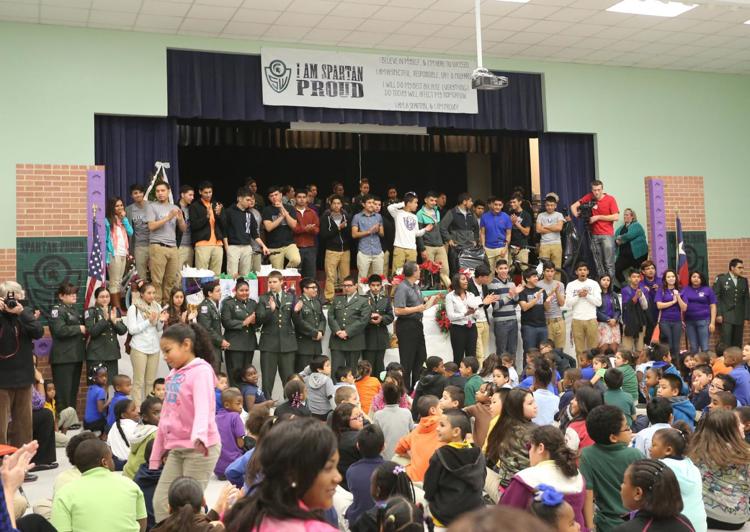 Chapman was well known for taking his team to visit hospitals and nursing homes as well as his involvement with the Make a Wish Come True program in which University students granted Christmas wishes for local kids in need.
"He's the one that showed us that it's great to give back to the community and help out others," Paloblanco said.
University students held a vigil for Chapman on Wednesday afternoon at the school's soccer practice field.
Visitation is scheduled for 6 to 8 p.m. Friday at the University High School Performing Arts Center. Chapman's funeral will be held at 1 p.m. Saturday at Waco ISD Stadium.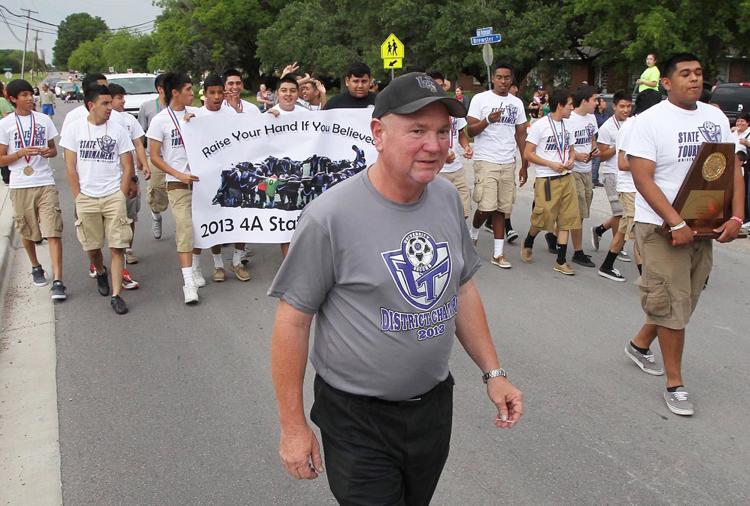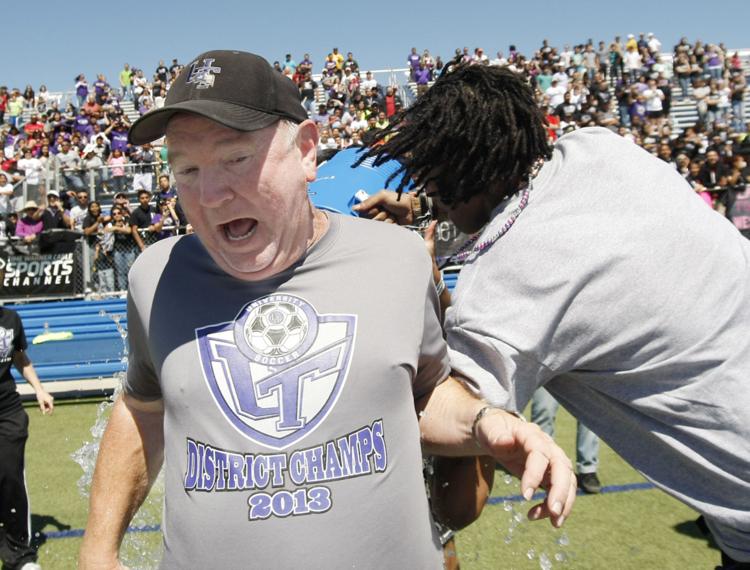 ---
Memorial service for Mike Chapman
Be the first to know
Get local news delivered to your inbox!