Waco's Rapoport Academy blazed the trail Friday for a host of high schools planning socially distanced commencement ceremonies.
Thirty-four high school seniors from the charter school system's Meyer High School gathered in cars at the parking lot of the school a 1020 Elm Ave. for a drive-in graduation.
It appears to be the first graduation in McLennan County in a spring weighed down by the COVID-19 pandemic. While Gov. Greg Abbott has set May 29 as the first day for high school graduations, the rules exempt drive-in graduations and parades.
Dressed in full graduation garb on a muggy May evening, Rapoport seniors sat with their families in cars and waited their turn to pick up their diplomas. They logged onto Facebook Live on mobile devices and heard speeches from their valedictorian, class president and school officials.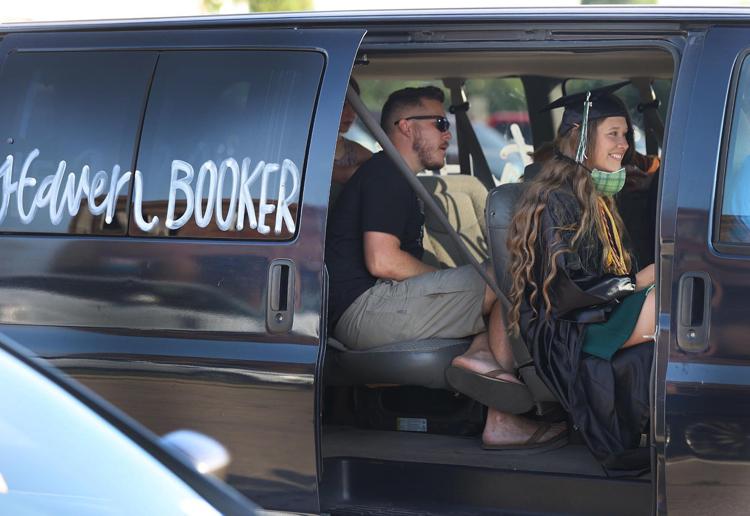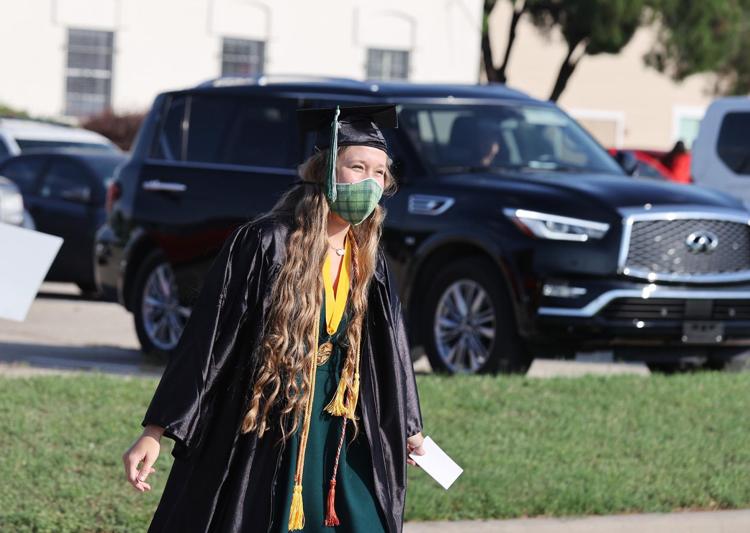 One by one, seniors approached the stage wearing masks Superintendent Alexis Neumann made with green fabric, Rapoport's school color. Onstage with a masked Neumann, the seniors picked up their diplomas from the podium and approached a camera for the official picture without a mask. As each student received the diploma, the crowd honked its horns.
Rapoport wrapped up classes May 15 and officially ended the school year this week. Neumann said staff, parents and students preferred to have the ceremony on campus rather than at a stadium, so officials decided to waste no time.
"Everybody seems to be excited about trying to give them as much of a community graduation as we can," she said.
In a plan cleared with the city of Waco, Rapoport staff directed cars into parking spaces and limited traffic to three cars per senior. Those attending were required to stay in their cars with the windows rolled up to watch the ceremony.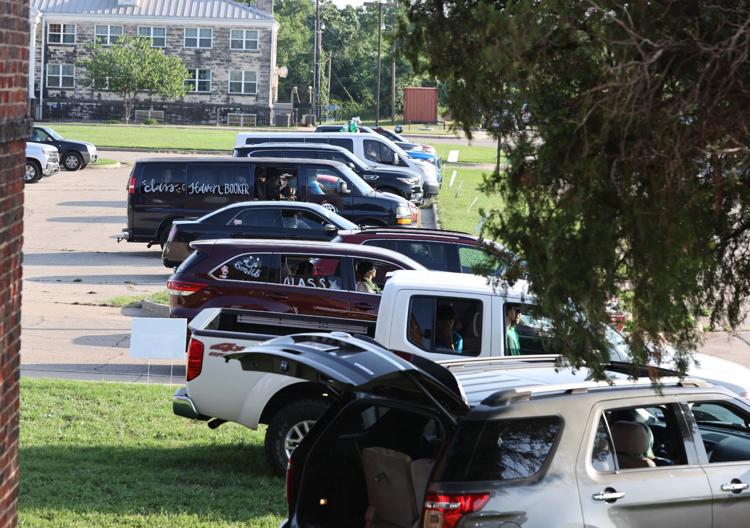 Class President Gabriel Cervantes attended with his immediate family, including his brother, who drove down from Denton.
"A lot of people are glad we're at least having graduation, while some people are disappointed," he said before the ceremony. "I put myself in the disappointed category because of the coronavirus. It won't be like years before. It'll be a lot more distant. It's still a good moment for us. It's just necessary to take all these precautions."
Concerned about COVID-19?
Sign up now to get the most recent coronavirus headlines and other important local and national news sent to your email inbox daily.