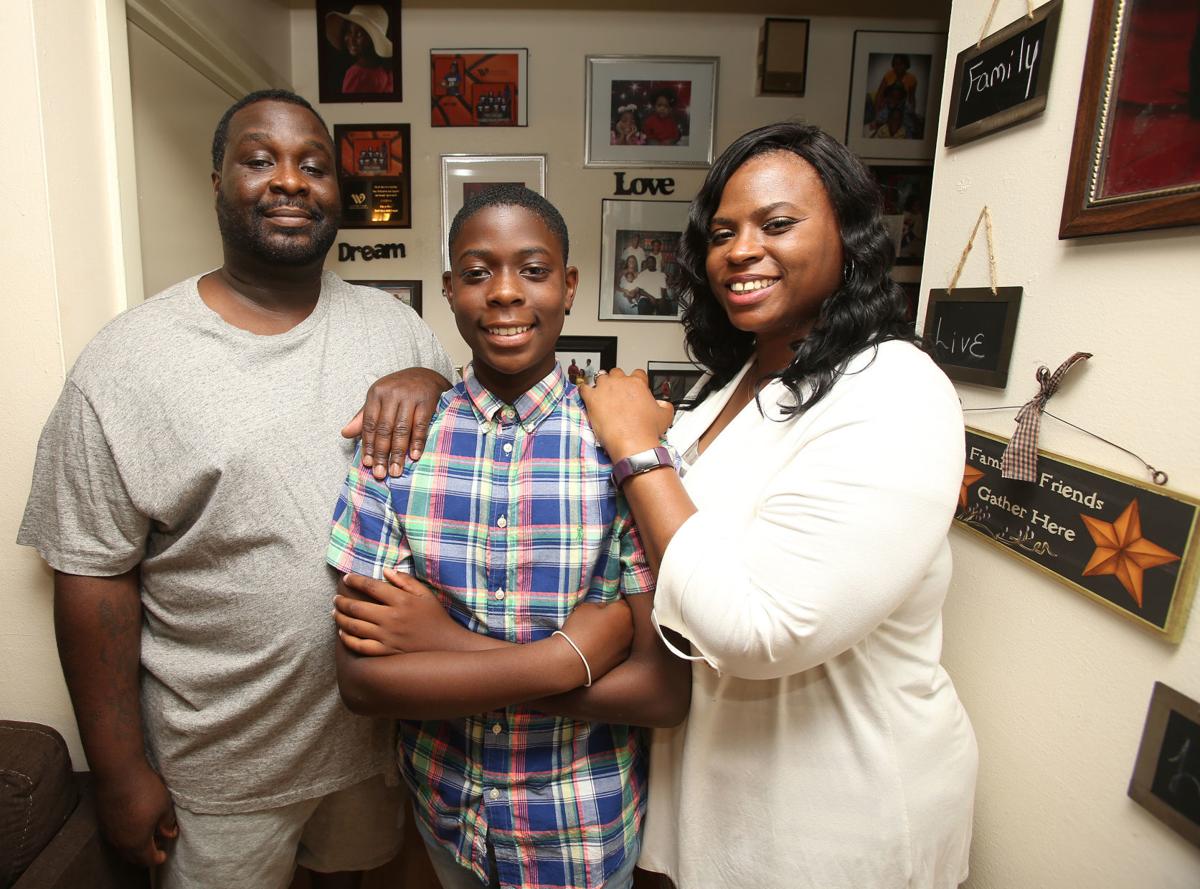 For Bradley Dilworth, 12, a celebratory meal at a restaurant with his family is a stressful event because, unlike his peers, he struggles to read the menu.
In spite of his completion of Waco ISD's dyslexia program at Tennyson Middle School, private after-school tutoring, Saturday tutoring, summer tutoring, and an additional two hours a day of "daddy work" with his father, Barbara Dilworth said her youngest son still struggles with reading because of dyslexia.
"Our biggest issue is that he's still just not up on that reading level," Dilworth said. "Because he mimics, they think 'oh Bradley's doing it. He's learning.' But no, he's mimicking."
Bradley is not alone. Dyslexia, a learning disability that hampers an individual's ability to read, affects about 20 percent of the population, according to the Yale Center for Dyslexia and Creativity. It is not curable, but it is treatable.
And Dilworth recently learned Bradley, like other dyslexic students in Texas, may have been denied special education services schools are required to evaluate for.
Schools are required under the federal Individuals with Disabilities Education Act to determine which of their students may have dyslexia, or any disability, and to follow up with evaluations to determine their needs. The U.S. Department of Education found, based on visits last year and other analysis, a pattern of Texas schools offering general-education learning accommodations for students suspected of having dyslexia, instead of offering the students special education services to address, not merely accommodate, their disability.
"While the U.S. Department of Education encourages the use of supports for struggling learners that can be delivered in the general education environment, the Texas Education Agency and ISDs within the state have an obligation under the IDEA to ensure that evaluations of children suspected of having a disability are not delayed or denied because of implementation of such supports," a report the department sent to the TEA in January states.
In response to the DOE report, the TEA sent a letter to school districts two weeks ago stating dyslexic students are required to be evaluated under the Disability Education Act. Accommodations districts have offered under Section 504 of the Rehabilitation Act of 1973, an anti-discrimination law, could be part of meeting Disability Education Act requirements, but are not a suitable replacement for special education services, the DOE report states.
Dilworth said she was shocked when she read the TEA letter.
"My jaw dropped," she said. "I was just like, they are only telling us half of what our child is entitled to."
Bradley was diagnosed with dyslexia in first grade and started a 504 dyslexia program that followed him through Seventh grade, Dilworth said. Bradley just graduated from the program, but his mother is concerned what he received under his 504 plan was not enough.
"I worry about when he has to give speeches and presentations," Dilworth said. "If he's having a hard time reading and a hard time talking that's going to embarrass him."
His disability hampers his ability to socialize freely with others, she said.
"Bradley stutters," she said. "If he doesn't know you, he won't verbally communicate to you because he doesn't want to get caught up in a conversation with you to where you see that."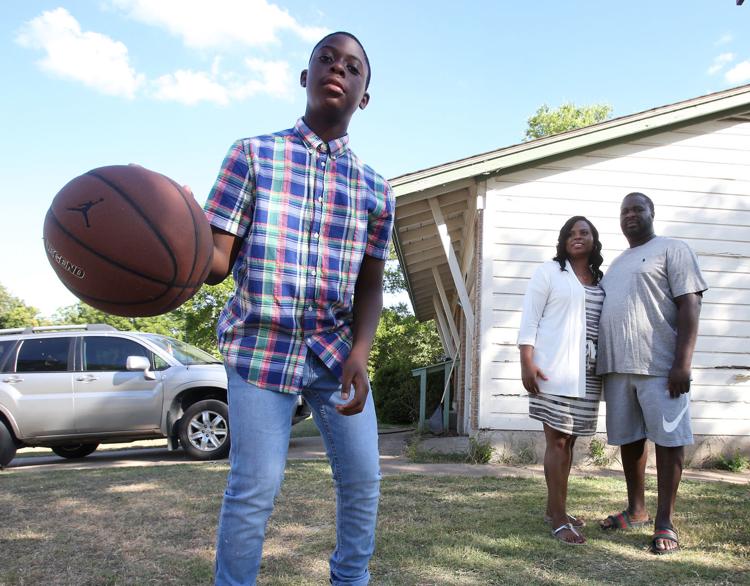 Despite working with the district, she was not aware of the Individuals with Disabilities Education Act, she said.
"After every 504 meeting I've gone to with Bradley I've never heard of the IDEA program," Dilworth said.
The TEA's new guidance to districts is a step in the right direction, said Robbi Cooper, a policy advocate for Decoding Dyslexia Texas and mother of an Austin ISD student who has dyslexia.
"The most recent TEA letter on Dyslexia is setting a much stronger tone that all schools must revamp policies and stop blankly denying parents access to IDEA by going straight to 504 plans which are not really for the specialized type of instruction that dyslexic students need," Cooper said.
The differences between IDEA and Section 504 dyslexia services can be drastic, she said. Under IDEA, officials work with guardians to develop and maintain Individualized Education Programs, which are enforceable legal documents outlining students' needs.
"Every parent should cringe to not have the services under IDEA," Cooper said. "In 504 it's basically the schools determining what is going on, when, where, how, and for how long."
Services under Section 504 are useful but not a replacement for specialized instruction, she said.
"A 504 is for accommodations. It's a good plan to have if you just need accommodations like audio books, more testing time or preferential seating so you're less distracted," Cooper said. "504 is not for specialized instruction, and there's no enforcement for education programming."
Some local school districts have plans to hire more dyslexia specialists for the upcoming school year, but specifics of the changes that will be needed remain unclear. TEA officials said they plan to send more guidance in the coming weeks.
Robinson ISD special programs director David Wrzesinski said he read TEA's latest letter but is confident the district will not need to make major changes come fall.
"Most of the guidelines that were there were things we were already doing. We're probably way ahead of the curve," Wrezesinski said. "We already screen our kids at the kindergarten level. We've got several things in place. We've been ahead of that curve. There's really nothing there that is going to cause us to do anything differently. We feel pretty good where we're at. Our job is to identify any kid that is struggling, so we go above and beyond dyslexia training. We help kids who are struggling in any area."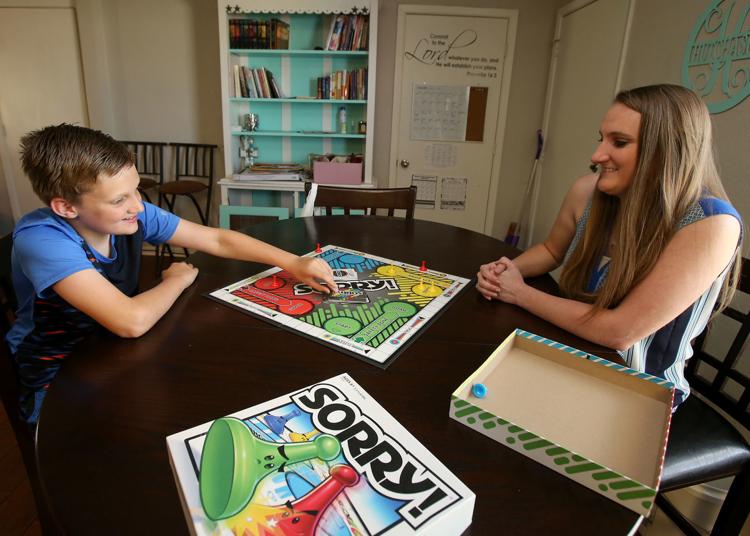 Ashley Hutchason said she moved to Robinson ISD last year so her son Elijah, 11, would get better services for his learning disabilities.
He was struggling under a 504 plan in Groesbeck ISD about 40 miles East of Waco, Hutchason said. Elijah was diagnosed with dyslexia, dyscalculia and attention deficit hyperactivity disorder, or ADHD, when he was 6 years old, she said.
"At that point, he was in fourth grade. He was struggling, not on grade reading level. He had not passed a single STAAR test even with accommodations," she said. "I begged for an IEP (Individualized Education Program) and they said no, because of his diagnosis alone of ADHD, dyslexia and dyscalculia did not qualify him for an IEP. That was the only explanation I was given."
She settled on moving to Robinson because other parents had told her it would be the best place for Elijah, Huchason said.
"I put them in this school district starting in January of 2017," she said. "I had a 504 with accommodations in place within less than 6 weeks. He's gone up to almost grade reading level."
Elijah has made significant improvements at Robinson ISD but still has difficulty reading, she said. He even recently pointed out a book to her he said he loved.
"I have never heard him say he loved a book ever," she said.
Hutchason said she's happy with Elijah's progress at Robinson ISD but also said she did not know about services offered under the Individuals with Disabilities Act and wondered if there is something more out there that would help her son.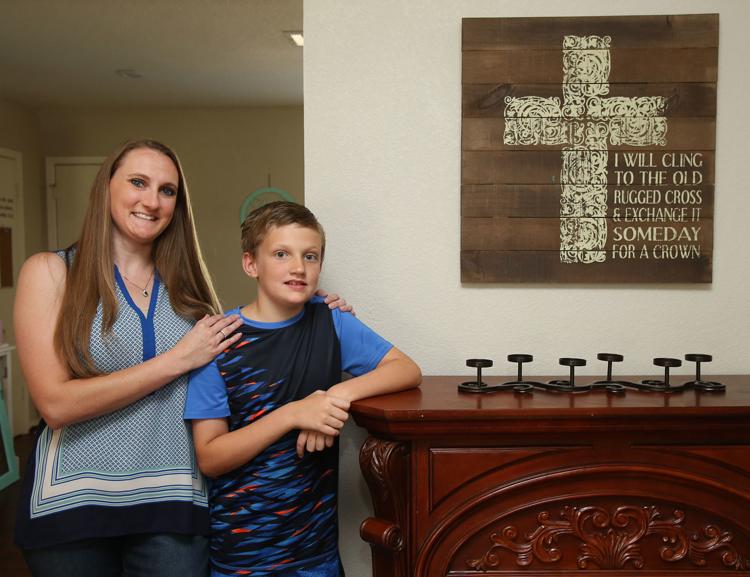 Waco ISD has had troubles with its dyslexia program in the past but is now "ahead of the game," said Tami Wiethorn, the district's assessment coordinator.
"In fact, I believe that Waco ISD is a leader in dyslexia services in our region," Wiethorn said.
Students who go through the district's dyslexia program show improved reading scores, she said.
"That said we don't have a complete picture of the new guidelines yet," she said. "We expect to receive a new dyslexia handbook from TEA this fall."
In the meantime, Waco ISD plans to hire five more dyslexia specialists, bringing the total to 19 for the upcoming school year.
Sharon Blanchard, Midway ISD special education director, said it is typical of TEA to send an announcement of future changes, but that the letter itself is unclear.
"Typically TEA sends introductory announcements of changes to be made," Blanchard said. "This particular letter addresses dyslexia, but like its topic, the letter is difficult to decipher. We expect to see further guidance from TEA as questions are raised, but this leaves us a month and a half from the start of school and it is still unclear how changes will affect us and the students we serve."
Blanchard said Midway ISD is preparing by training staff, hiring three new evaluation specialists and "being intentional about the selection of programming for students with reading difficulties."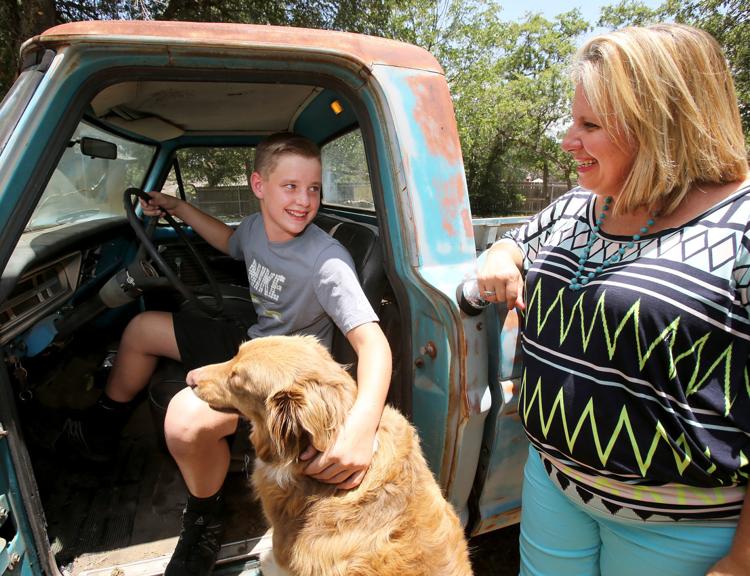 Gaye Lynn Rast said she has been pleased with her son's progress in China Spring ISD, but she too had not heard of IDEA.
Rast said her son, Parker, 13, was in kindergarten at China Spring Elementary School when a teacher warned her something may be wrong.
"Toward the end of kindergarten they started to mention there were some delays they wanted to keep their eye on," she said.
During first grade, through Baylor's Camp Success program, Rast learned her son was dyslexic.
"They said 'go back to school system and ask them to test him – he needs to be recognized in the school system,'" she said.
In second grade, Parker started the dyslexia program. He graduated from China Spring's program after three years and still receives accommodations, but his grades have improved, Rast said.
"It was hard for him for a while," she said. "There was high anxiety, short temper, wanting to fit in and feeling low self esteem. We still struggle a lot with that today. That breaks my heart."
Rast said she believes China Spring made a difference in her son's education, but she is curious about changes the TEA's new guidance will bring.
"He got A-B honor roll and we were ecstatic about it," she said. "I attribute it to the resources available to him at China Spring and those that wanted to see him succeed."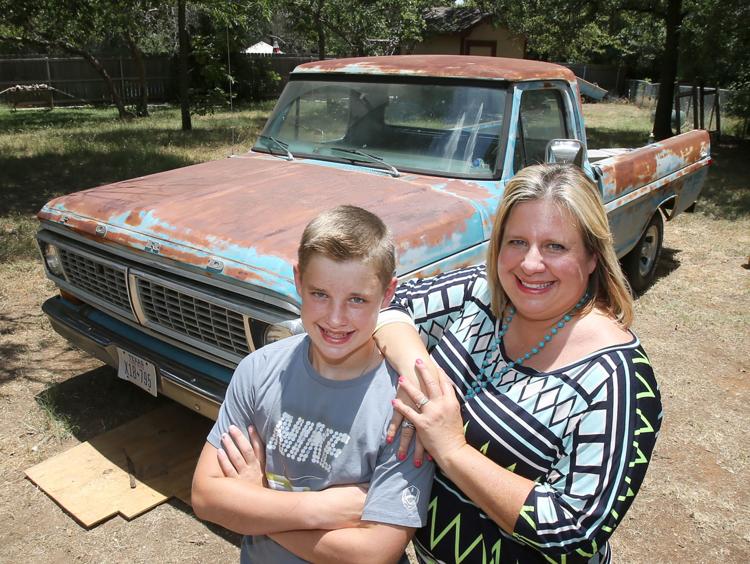 Still, schools are likely to need to be proactive about complying with the Disability Education Act, according to a post by the McKinney law firm Abernathy, Roeder, Boyd & Hullett.
Its recommends districts make a "list of students that have received RTI (response to intervention) services, only had a Section 504 plan, or were exclusively in a dyslexia/dyslexia-related program for more than 6 months to determine whether a special education evaluation is appropriate; audit files to ensure compliance with IDEA; and review whether compensatory education will be required for students that have not been identified."
Texas' treatment of dyslexic students needs to change before more children are harmed, said Sonja Kerr, a special education attorney with Hollingsworth & Zivitz.
"Bottom line is that kids with dyslexia can and do need special education services," Kerr said. "The law is very clear. Dyslexia has been in the federal law since the early '90s. It's just wrong. … That's why we have all these kids who aren't reading, who aren't making progress, who are ending up in trouble and in juvenile jail. It's terrible. It's not right. Enough."
Be the first to know
Get local news delivered to your inbox!