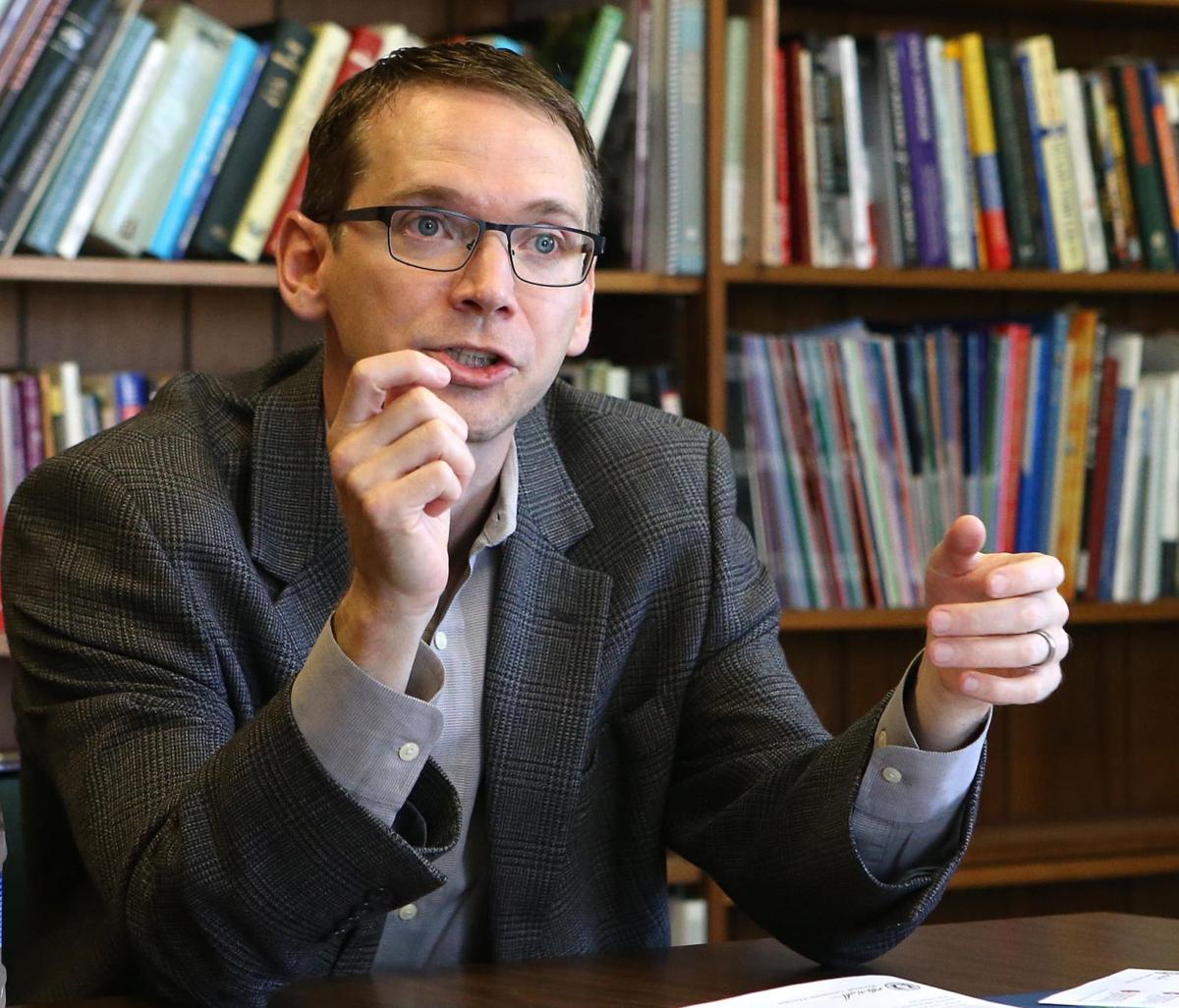 The Texas Education Agency projects the state will spend $3.5 billion less in general revenue for public education in the coming years because potential local property tax revenue is expected to skyrocket statewide.
Texas Education Commissioner Mike Morath confirmed this early projection in front of a state budget panel Wednesday morning as he laid out the state agency's budget request through 2021. The shift to a greater share of local funding already hit a milestone in Waco this year. For the first time in a Waco Independent School District budget, local taxpayers are providing more funding than the state, officials have said.
"This request from TEA is a smoking gun," Waco ISD Board President Pat Atkins said Wednesday. "TEA has specifically requested that the state reduce its share of funding because local property taxes will make up the difference."
The Foundation School Program, the main way of distributing state funds to Texas public schools, includes both state general revenue and local property tax revenue. Local property values are expected to grow by about 6.8 percent each year, and existing statute requires the state to use that money first before factoring in state funding.
"It's disingenuous for legislators to say they are not raising taxes when they continue to shift the funding of public education to local property taxpayers," Atkins said.
The issue of public education funding has been litigated off and on in Texas courts since 1984. Most recently, following state lawmakers' $5.4 billion cuts to public education in 2011, some 600 school districts, including Waco and Midway ISD, filed suit against the state Legislature, claiming the school funding formula violated the Texas Constitution.
State Sen. Brian Birdwell, R-Granbury, and Rep. Charles "Doc" Anderson, R-Waco, voted for the 2011 cuts to public schools. Neither responded to requests for comment Wednesday.
After a yearslong battle in court, the Texas Supreme Court ruled the formula is constitutional but also said it was flawed.
"I'm going to be amazed if anytime soon any school districts, singularly or in any group, band together to sue the state," Midway ISD Board President Pete Rusek said. "It was a long, drawn out, expensive fight."
As it stands, the school funding system will continue to place a heavier burden on local property taxpayers unless the Legislature makes changes, Rusek said.
"In Midway, what it means is that, like anybody else, as we move forward it costs more money every year to run schools even if the student population stays the same," he said.
Like Waco, Midway ISD's local tax revenue makes up more of its budget than state funding.
Safety, special ed
The budget proposal the TEA outlined Wednesday also includes additional funding requests for two key priorities of Gov. Greg Abbott: special education and school violence prevention.
In the wake of a spate of school shootings across the country, including one at a Houston-area high school this spring, the agency is asking for an additional $54 million to help schools provide students with mental health counselors, increase the number of law enforcement officers and armed teachers in schools, and help train school officials on keeping students safe.
TEA's preliminary proposal also includes a request for $50 million to help school districts find and provide special education services for children Texas failed to help educate over the last several years. A federal investigation that concluded this winter found Texas had effectively capped special education, in violation of federal law, and mandated specific improvements.
But the $50 million proposal is a "drop in the bucket" compared to the estimated $3.3 billion cost of implementing the mandated improvements and serving all special education students, Atkins said.
It appears about 200,000 more students statewide should have been receiving special education services, Atkins said.
"To a certain extent, we're at the mercy of the Legislature," he said. "I think the bigger issue is the unwillingness on the part of the Legislature to look at sources of funding to adequately provide for the needs of public education students."
The next legislative session starts in January.
The Texas Tribune contributed to this report.