With welcome signs and pencils to distribute to students in hand, community members and school administrators greeted students at Indian Spring Middle School on Tuesday to Transformation Waco's inaugural year in Waco Independent School District.
"The sixth-graders that are entering this school are entering it at the very best time," said Robin McDurham, chief executive officer of Transformation Waco. "The sixth-, seventh- and eighth-graders over the last three years have plowed the way for them and taken the school from a chronically underperforming campus to, for the first time, a school that has met standards."
Indian Spring was one of five schools facing possible closure after consecutive years on the state's "improvement required" list based on standardized test performance. Waco ISD partnered with the nonprofit Prosper Waco and formed Transformation Waco, an in-district charter that complies with a new state law to shield the schools from closure.
Though all but one of the schools performed well enough last year to come off the "improvement required" list, therefore avoiding closure, all five will continue in the in-district charter.
"This is the time to be an Indian Spring Bulldog," McDurham said. "It is straight up from here, and these schools have really good procedures in place and examined the best practices to keep moving up."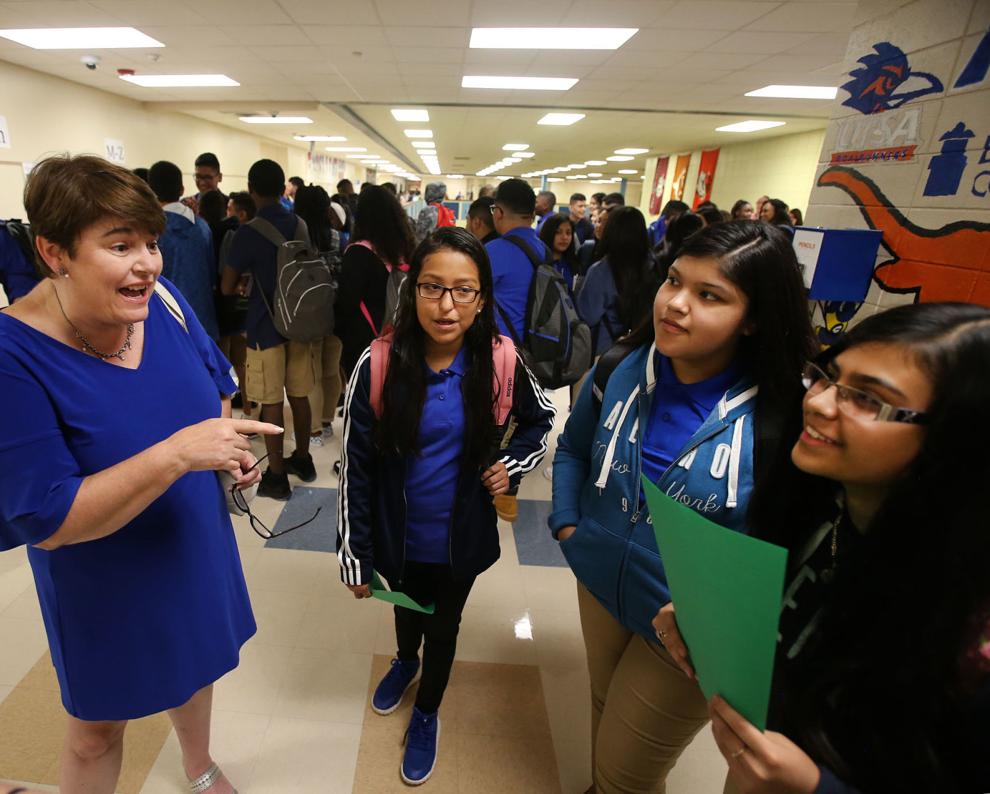 Per-student state funding in Transformation Waco schools will also be about $1,000 more than in other Waco ISD schools. extra per student in the coming year for those schools.
Alta Vista Elementary School, Brook Avenue Elementary School, J.H. Hines Elementary School, G.W. Carver Middle School and Indian Spring Middle School are part of Transformation Waco.
Superintendent A. Marcus Nelson announced last week that Brook Avenue is the only school in the district that remains on the improvement-required list.
Crestview Elementary School also went from "improvement required" to "met standard" last year but was not facing closure and was not part of the Transformation Waco plan because it had not been on the improvement-required list as long as the others.
"Transformation Waco is the best of Waco ISD," McDurham said. "It is a partnership with the school district in every single way, and the parents and students are not going to miss any of the benefits of Waco ISD but they will have the benefit of unprecedented community support."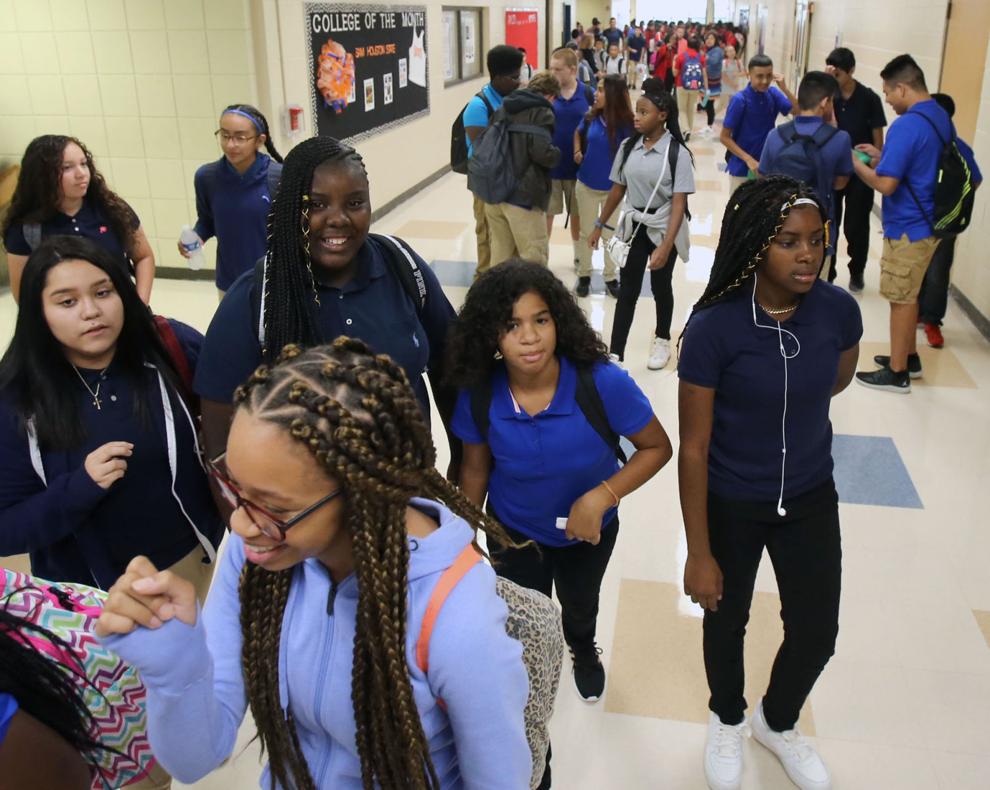 Members of the Waco YMCA and the Prince Hall Masonic Family and other groups were on hand for the start of classes Tuesday to greet students in show community support.
Alta Vann, president of the local Sigma Gamma Rho Sorority chapter, joined sorority sister Edna Trotter in offering encouragement to arriving students. She also spoke with teachers at the school.
"I taught here years ago when it was Jefferson-Moore High School in 1979 and I retired in 1996 after the consolidation," Trotter said, handing out pencils to students as they got off school buses. "I wish that (the students) will do better, because you can always do better, and to appreciate what everyone is trying to do to help that become a reality."