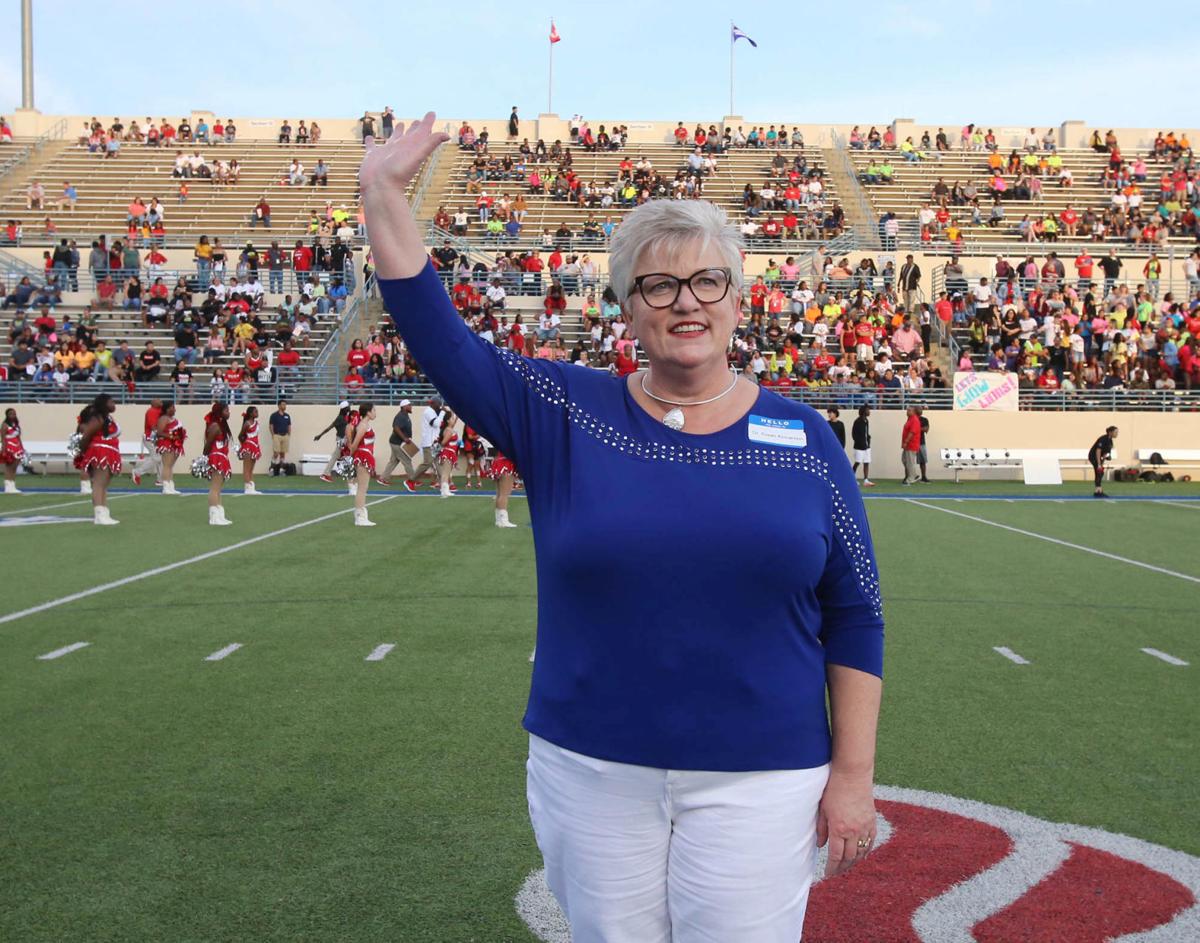 If new Waco Independent School District Superintendent Susan Kincannon and her five sisters had never been removed from their parents' home, she may not have become the successful educator and administrator she is today.
In third grade, Kincannon found herself in foster care, grappling with the fragmentation of her family and the trauma that ensues such an event. She and her sisters were split up, with Kincannon and one sister ending up with an aunt and uncle in Copperas Cove.
It was there Kincannon discovered her love of learning. Her fourth-grade teacher, Frances Killingsworth, made Kincannon feel special and helped her develop her innate talent and drive.
"That's why I'm in education. She's my why," Kincannon said Wednesday at the Belton ISD school board's farewell reception for her. "I still have images of her teaching and working on the overhead in the front of the classroom. I can remember really studying for the first time because when you come from such trauma school's not the most important thing."
Killingsworth said she was simply doing her job.
"I was her teacher, and I did what teachers do," she said by phone Thursday afternoon. "It has a ripple effect. I'm the product of Texas public schools, and I certainly believe in public education."
On Aug. 29, the Waco ISD Board of Trustees voted 5-2 to hire Kincannon, 51, as superintendent, snagging her away from the fast-growing Belton ISD about 40 miles south of Waco. She replaces A. Marcus Nelson, who resigned March 21, two weeks after his misdemeanor marijuana possession arrest in Robertson County.
Trustees Norman Manning and Stephanie Korteweg cast the dissenting votes, citing concerns about Kincannon's lack of experience with a district as diverse and economically disadvantaged as Waco ISD.
About 77% of Waco ISD students are economically disadvantaged, compared to 45.5% of Belton ISD students, according to the Texas Education Agency website. Waco ISD has just under 15,000 students, and almost 61% are Hispanic. Belton ISD has about 12,000 students, and almost 53% are white.
Additionally, seven Waco ISD schools received an F rating from the state this year, while no Belton schools did. One Belton school, Southwest Elementary School, received a D.
But Kincannon's supporters, including her longtime friend and colleague Angela Tekell, who also serves as Waco ISD's school board president, say Kincannon is the right person for the school district because of her experience. Tekell has worked as Belton ISD's board attorney since 2008, when Kincannon was her boss as the district's deputy superintendent. Kincannon became superintendent in 2011.
Deanna Lovesmith, Belton ISD assistant superintendent of curriculum and instruction, is another supporter of Kincannon's. She said the superintendent is a "big dreamer" who likes to stay on the "cutting edge" of education.
"Her love for kids and learning crosses any dynamic," Lovesmith said. "Kids are kids. She will create great learning environments wherever she goes."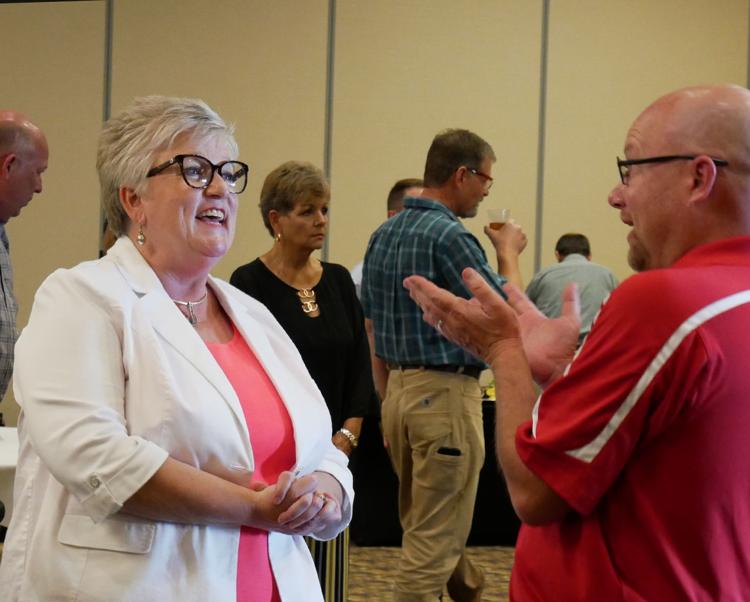 Kincannon has remained in Central Texas ever since her aunt and uncle adopted her and her sister, Donna Ward, an administrator at Temple ISD. Kincannon graduated from Copperas Cove High School in 1986 and enrolled at the University of Mary Hardin-Baylor in Belton in 1988, graduating with a bachelor's degree in education in 1990.
Her first teaching job was as a fifth-grade teacher in Temple ISD at Scott Elementary. From 1990 to 1996, she taught elementary and middle school students, while earning a master's degree in educational administration from Tarleton State University. She received that degree in 1995.
Kincannon served as a middle school assistant principal in Temple for the next two years, before working as an elementary school principal for another two years. In 2000, she made the jump to Belton ISD as the principal of Belton Intermediate School.
After two years as a principal in Belton, Kincannon became the assistant superintendent for curriculum and instruction, where she really found her niche, she said.
While serving as a top administrator at Belton ISD, Kincannon began studying for her educational doctorate degree in curriculum and instruction at Baylor University, where she received that degree in 2010. She focused her dissertation on a study of professional learning communities and science achievement in large high schools. A professional learning community is a group of educators that meets regularly to collaborate on ways to improve teaching skills and student achievement.
In a Baylor University Alumni Q&A in 2017, Kincannon said she believes in "the power of teams to achieve a common mission."
"As the assistant superintendent of curriculum and instruction, I was in the middle of implementing a professional development initiative in our district using lesson study to develop teachers' knowledge and skills in core content areas," she said in the Q&A. "The goal of the professional development model was to have teachers work interdependently to develop lessons and analyze student achievement. I saw the value of professional learning communities and job-embedded learning."
Kincannon expects to bring that approach to Waco ISD. In her first few weeks as superintendent she plans to meet with each school's principal to understand their needs and their strengths, she said. Her first day was Thursday.
"What I hope to do is to design a plan that pushes us forward, and I can already see that plan developing in a number of areas, from instruction to facilities to leadership development," Kincannon said. "I'm excited to see what we can do."
Aside from her time at Baylor, Kincannon has other ties to Waco. Her daughter, Kale, attends Baylor, and Kincannon's husband, Keith, works for Concho Supply Inc., an automotive parts warehouse distributor.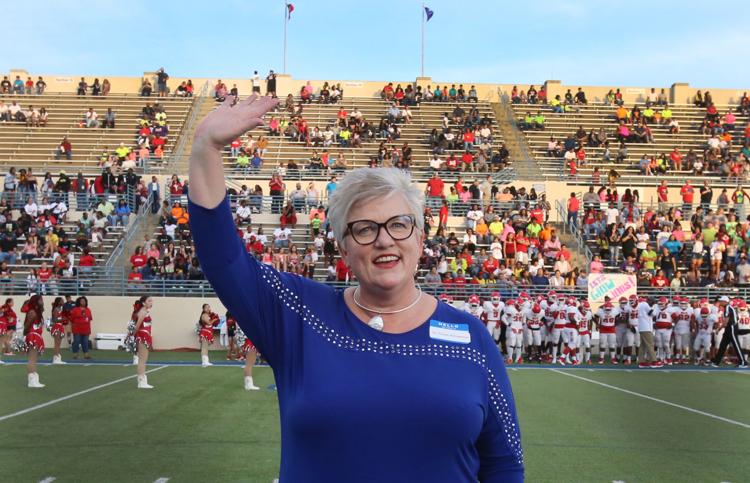 Kincannon faces an uphill battle, with seven Waco ISD schools receiving failing state grades based on standardized test sores this past school year. But she said she had a plan to help those schools.
"It's the importance of listening and developing a good plan, so that the design of the work each year is something that I think I bring to the table," she said. "I'm used to spending time thinking about what we want to accomplish in a school year, so I'll spend a lot of time listening to the staff and formulating a plan to move forward. We did that here in Belton ISD."
Ty Taggart, who occupies one of the Belton ISD school board's two at-large seats, said Kincannon is the type of superintendent every school board member desires: someone who bases her decisions on what is best for the students.
Taggart recalled Kincannon's first day as Belton ISD's superintendent, before he was a board member. He had called her because his daughter had not received her perfect attendance award at a kindergarten awards ceremony, although she never missed a day of school. He said Kincannon immediately rectified the situation and his daughter got her award.
"She makes time for everybody," said Barbara Epperson, Belton ISD's advanced academics coordinator, who considers Kincannon to be a mentor. "You know she's there to support you and the kids."
Epperson taught at Belton High School for six years. Belton was the third school district she had worked for but the first where the superintendent made her feel welcome. Epperson said she never would have considered becoming an administrator until Kincannon helped her realize she could potentially help more students in that role.
Ward, Kincannon's younger sister and Temple ISD's director of employee relations, said she knows her sister will excel in her new position because Kincannon always bases her decisions on what is best for the students.
"She has a passion for kids. She has a passion for the community she lives in," Ward said. "She listens, and that's a trait you don't see everyday in people. That's the sign of a good leader. She's a good fit for Waco because she focuses on the kids and relates to what kids are going through and can put herself in their shoes because she's been there."
Adopted by an aunt and uncle from another state in fourth grade and completely displaced, she managed to find solace and success in education, much of which she attributes to Killingsworth, her fourth grade teacher.
Killingsworth said her student's appreciation for her and public education in general validates every educator's job. She believes Kincannon will be successful as Waco ISD's superintendent.
"We work hard to develop our students' talents and abilities. That's what all teachers do," Killingsworth said. "Dr. Kincannon will see them as students, as individuals, as people she can help. That will be her goal. She has a tremendous challenge in front of her, but that's not something she would shy away from."
Be the first to know
Get local news delivered to your inbox!