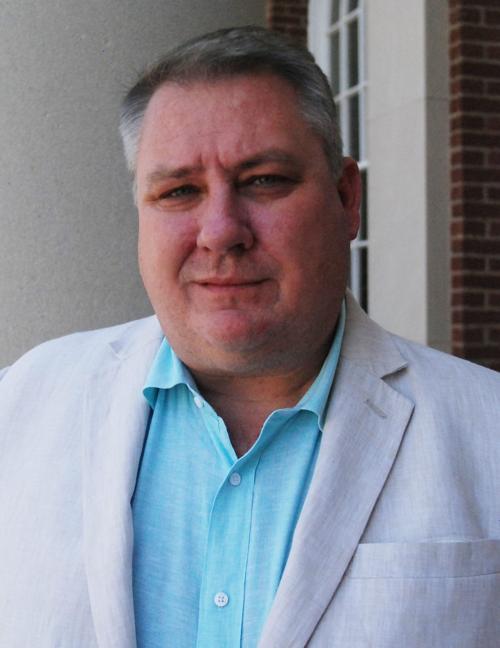 Texas Education Commissioner Michael Williams visited Marlin Primary Academy and Marlin High School on Thursday, in a continuation of an informal review last week in Austin. District officials are trying to show they are taking adequate steps to improve the district's failing academic performance.
The state recently revoked Marlin Independent School District's accreditation after the district failed state academic accountability standards four consecutive years.
State law requires any district that fails state academic or financial ratings fours years in a row be closed.
Thursday's campus visits were the last steps in the state's review, and Marlin residents are left to wait for a decision, which is expected by the end of the year.
Overall, Marlin officials said they feel the visit went well.
"I think it was very positive," Marlin ISD Superintendent Michael Seabolt said. "He wanted to see some classrooms, and there was instruction, pretty good instruction, high-quality instruction in every classroom we went to."
Seabolt said he wanted the commissioner to see how students calmly walked through the halls during class changes and how, even in the few months since his arrival, instruction has improved.
Only one parent came to Marlin Primary Academy to meet the commissioner, but after visiting the schools, Williams met with community leaders such as the mayor and county officials.
Williams said anything could have swayed his decision, which he hasn't made yet, but he wasn't looking for anything specific.
"I just wanted to get some sense of what was going on and visit with some teachers, ask them questions, visit with principals, asking them questions," he said.
Williams said he knows first-hand how closing a school can affect a community and doesn't take the decision lightly.
Williams said his high school was the centerpiece of his community growing up, but it closed because of desegregation.
"There's no doubt that the closure of a school district and the annexation to a neighboring school district is a gut-wrenching decision," Williams said. "I think I have a sense about what impact it can have when a school actually goes away."
But Williams doubts that if he chooses to close Marlin ISD that the buildings would go unused.
If the state chooses a neighboring district to annex Marlin ISD, the new district can either bus Marlin's students to the new district's campuses or implant administration in the town's already existing schools. Williams said he hasn't looked at the surrounding districts yet, but if Marlin ISD closes, he wouldn't be surprised if the buildings remain occupied.
He expects to announce his decision before he resigns from the office in January to be with family.
Williams can delay the closure if he thinks the district is taking adequate steps to improve the academic rigor of its campuses. If the commissioner decides to close the district, administrators could appeal the decision at the State Office of Administrative Hearings, where a judge would render the final ruling.
"It is probably not healthy for a community for me to delay my decision very long, and so I'll try to make it as quickly as I can," Williams said. "But I feel I owe it to this community to be as deliberate as I can when making that decision."
Be the first to know
Get local news delivered to your inbox!