The Trib has dropped its paywall on all the coverage related to the coronavirus. Find all the coverage on our coronavirus latest page.
---
Local child care providers are torn between trying to meet the demands of working families during a pandemic and trying to protect children and workers from the fast-spreading coronavirus outbreak.
Child care centers were exempted from Gov. Greg Abbott's order Thursday closing schools, gyms and bars and prohibiting social gatherings of more than 10 people. Under new state guidance, child care facilities are required to turn away children with respiratory illness or temperatures of 100.4 degrees or higher.
But by late Thursday, 31 child care centers in McLennan County that contract with the state-funded Heart of Texas Workforce Solutions had signaled they intended to close, said Julie Talbert, the regional agency's child care manager. That included 12 YMCA after-school programs.
The total was not available for Friday, but new closures included McLennan Community College's Child Development Center.
Talbert said some 2,100 children in a six-county region use child care facilities that contract with Workforce Solutions, allowing families to pay for child care on a sliding fee basis depending on income. Participating child care facilities that close because of the pandemic will still be compensated by the state, she said.
Families that need to find new temporary spots for their children because of the closure can call the agency at 296-5374.
Among the closures this week was the nonprofit Waco Child Development Center, which cares for about 130 children and babies at two facilities near Cotton Palace Park.
Director Debbie Miller said center officials scrambled this week to try to meet the new state requirements, such as taking temperatures of children and doing outdoor pickup.
"We weren't staffed for that," Miller said. "Some centers put up canopies outside for pickup, but then you're not doing social distancing."
The center closed Tuesday night with the hope of reopening the next week, but news of "community spread" of the COVID-19 disease caused officials to call off those plans.
"I don't think anyone expected it to hit this quick," she said. "No one was prepared."
She said many of her client parents are at home anyway, often with school-aged children. One was a hairdresser of a salon that is closed, while a couple of moms are working at home for their call-center jobs.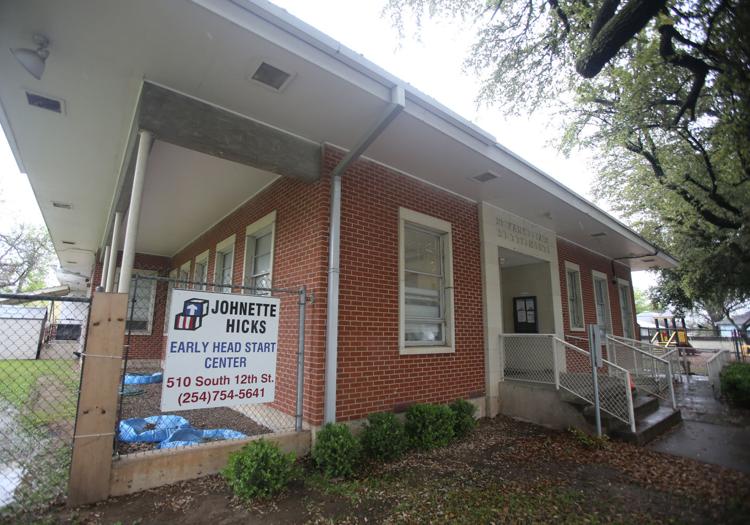 Other local child care facilities that have closed include the Columbus Avenue Child Development Center and EOAC Waco Head Start, both of which are closed through March 27, according to website information.
The MCC Child Development Center serves 68 children, about half of whom have parents who teach or work at MCC, said center director Daelynn Copeland. She said administrators asked for the indefinite suspension of operations to help limit the spread of COVID-19.
Toddlers, she noted, "don't do social distancing."
The center's instructors are working on keeping in touch with each child through FaceTime, Zoom and other digital video technology, preparing at-home activities and taping story-telling. "These are activities to keep them engaged, learning and busy," she said.
Talitha Koum Institute, a "therapeutic nurture center" at 1311 Clay Ave. for children ages birth to 4, has been closed this week but plans to reopen Monday, executive director Susan Cowley said. She said staff polled Talitha Koum families and found that half needed the center to reopen.
"The other half said they have school-aged children at home anyway and are not working," Cowley said.
Still, she said she worries about how those altered living arrangements during the pandemic will affect some of the low-income families who already suffer from "toxic stress."
"This is likely to push them over the edge," she said.
The nonprofit Christian organization will also temporarily accept the children of health care providers and first responders during the pandemic crisis, Cowley said.
Talitha Koum officials have spent this week sterilizing the building and reorganizing staff so that older employees and others more vulnerable to COVID-19 will either stay home or work in offices rather than with children.
---
Photos: The latest images from the coronavirus outbreak in the U.S., around the world