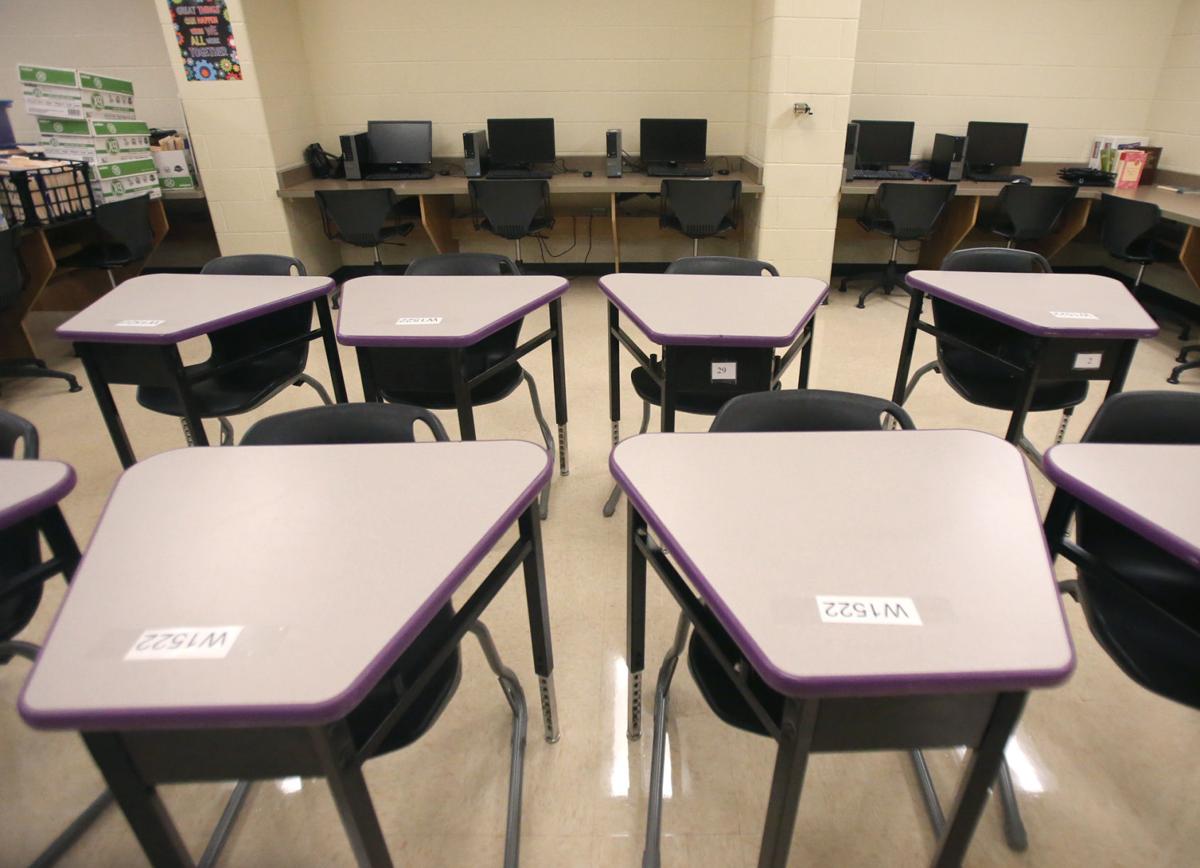 Waco Independent School District students will start school three weeks later than normal, on Sept. 8, after the board of trustees voted 6-1 on Thursday night to delay the start, including for online instruction, in the midst of a surge in local COVID-19 cases.
Board Secretary Norman Manning cast the sole dissenting vote, after he raised concerns earlier in the meeting about bringing students back into schools right after the Labor Day weekend. He said McLennan County has seen more people test positive for COVID-19 after three-day weekends and that start date "weighs very heavily upon my heart."
Superintendent Susan Kincannon assured the school board the district's reopening plan and altered school calendar comply with the Waco-McLennan County health authority's order Tuesday instructing all K-12 schools to postpone in-person, on-campus instruction and activities until after Sept. 7.
"Because we heard from our families and our teachers that the transitions were hard that we had in the spring, moving from one platform to the next, we think that beginning remote instruction and in-person instruction at the same time after Labor Day provides the greatest consistency for families and the smoothest start overall," Kincannon said, adding that the situation is fluid and the district needs to remain flexible.
If more people continue to get COVID-19, Waco ISD may have to start instruction remotely for all students and revisit its plans, Kincannon said. The new first day of school is about six weeks away.
Both in-person and remote instruction will start Sept. 8, depending on which model students choose. Students must commit to either in-person or remote instruction for a full grading period, or six weeks, under state guidelines.
About a third of Waco ISD families do not know whether they want to send their students back to school in September, according to a poll taken during a telephone town hall meeting Kincannon led Tuesday night to get feedback and answer questions on the approaching school year. About 1,400 people participated in the town hall, in both English and Spanish. Almost 45% of participants said they would choose remote instruction, while 23.2% selected in-person and 32.2% chose unknown.
Kincannon said families are concerned about their children's safety and have questions regarding logistical details, such as how meals will be served and how students will be transported to and from school. They also have questions about specific programs, including special education, gifted and talented, and athletics.
Waco ISD families can start registering their students online Monday for either remote or in-person instruction. The district plans to match students who want to learn remotely with teachers who want to teach remotely. Kincannon said families can change their minds about whether they want to do in-person or remote instruction up to two weeks before the first day of school.
The district chose to use an asynchronous instruction model because it allows for more flexibility on how and when students are learning, as opposed to synchronous instruction, Kincannon said. Asynchronous instruction allows teachers to assign students activities they can do at their own speeds, while synchronous instruction involves live, interactive lessons between teachers and students. The asynchronous model will give families time to work with their students in the evenings, as well.
Waco ISD must submit its plan on how it will deliver and track remote instruction, among other requirements, to the state by Oct. 1.
The new 2020-21 school calendar also adds 15 minutes to each school day to give the district a buffer of time to meet the state required minutes of instruction, in case Waco ISD must close a school or the district because of a COVID-19 outbreak. Elementary school students will start at 7:45 a.m. and get out at 3:30 p.m., and middle and high school students will start at 8:30 a.m. and get out at 4:15 p.m.
Transformation Waco plans to follow the district's calendar and choice of asynchronous remote instruction to provide some consistency for families, CEO Robin McDurham said. The in-district charter system that operates five Waco ISD schools has more than 300 students with siblings who attend schools outside the Transformation zone.
Concerned about COVID-19?
Sign up now to get the most recent coronavirus headlines and other important local and national news sent to your email inbox daily.