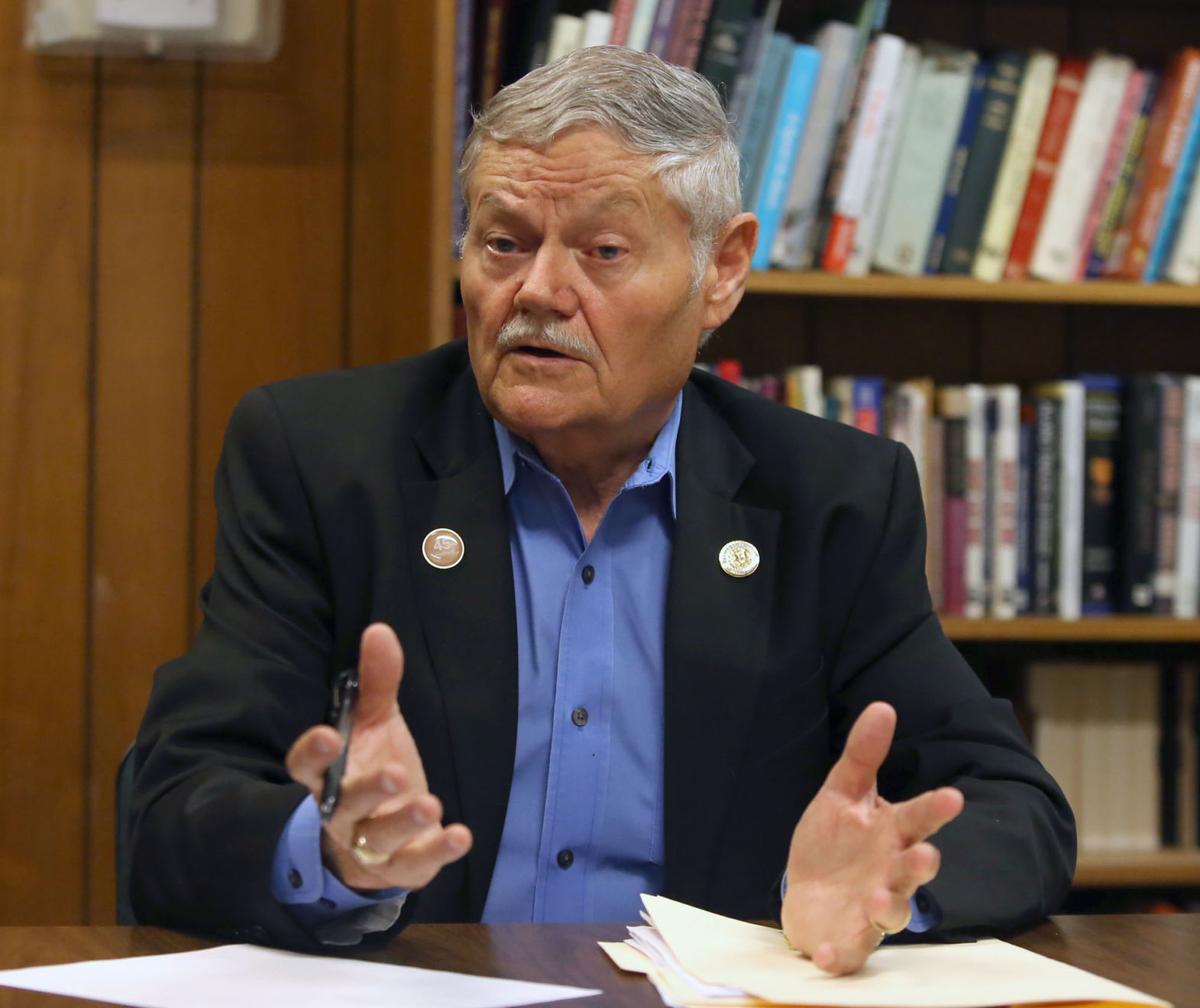 This story has been revised to reflect that Precinct 3 Commissioner Will Jones has filed for re-election.
---
Republican Party candidates have been quicker out of the gate to file for the March 3, 2020, primary election than their Democratic counterparts in state and local elections.
Filing opened Nov. 9 and closes Dec. 9 at 6 p.m., according to the Texas Secretary of State's website.
In addition to the presidential primary, McLennan County residents will be able weigh in on their chosen party's nomination for United States senator and the District 17 U.S. House of Representatives seat. Residents also will see their state representative places on the 2020 ballot, as well as the state Senate District 22 seat, which is held by Brian Birdwell, R-Granbury.
Bill Flores, a Republican who has represented District 17 in Congress since 2010, announced in September he would not seek reelection.
A slew of Republicans have announced they will seek the Republican nomination for the U.S. House District 17 seat, including former U.S. Rep. Pete Sessions, who filed to be placed on the primary ballot Nov. 11, according to the Texas GOP website.
A month after Flores announced his retirement from Congress, Waco native and former Dallas-area Congressman Sessions announced he would move back to his hometown to run for Congress again, seeking the Republican nomination in March. Sessions, who lived in Waco until he was an eighth grader, served 22 years in two Dallas congressional districts before Democrat Colin Allred, a former Baylor University linebacker, unseated him last year.
Other candidates seeking the nomination include George W. Hindman, a Pflugerville-based candidate, and Ahmad Adnan, an Austin-based candidate, according to the Federal Elections Commission website.
Waco native Scott Bland, owner of a longtime local construction company, filed Nov. 13 to seek the Republican nomination for the District 17 seat. Bland attended Baylor University before serving five years as a U.S. Secret Service agent. He returned to Waco in 2006 to take over the family business, Jim Bland Construction Co.
Rick Kennedy, a software engineer from Travis County who opposed Flores in the 2018 election, and David Jaramillo, a former Marine who served in Iraq, also have announced they are running as Democrats for the District 17 seat.
State Legislature
State Sen. Brian Birdwell, who represents District 22, filed to be placed on the primary ballot on Nov. 14. He seeks another four-year term in the Texas Senate.
Charles "Doc" Anderson, who represents McLennan County in Texas House District 56, officially filed for the Republican primary, seeking another two-year term in the state Legislature.
State Rep. Kyle Kacal, who represents House District 12, has filed for the Republican primary, also seeking another two-year term in the Texas House.
As the dust settles from the 2018 midterm elections, a potential shake-up of unprecedented proportions is brewing quietly around the historica…
McLennan County
In McLennan County, two races are contested so far: the 19th District Court judge seat and the McLennan County Commissioner Precinct 1 position. Three people have filed for the Republican primary for the district judge seat, including Susan Kelly, Thomas West and Kristi DeCluitt.
Strother, judge of 19th State District Court for 20 years, will retire at the end of his term in December 2020. The court is one of two in the county that primarily handles felony criminal cases.
DeCluitt, 48, is a Waco assistant city attorney and former justice of the peace. She has been an assistant city attorney in Waco since May 2016. Before that she served as McLennan County justice of the peace for Precinct 1, Place 1, from April 2006 to January 2015.
West, 54, is a former McLennan County prosecutor and a criminal defense attorney.
Kelly is a defense attorney and former McLennan County prosecutor.
Michael Flynn, a retired Army lieutenant colonel, has announced his intention to run for the seat as a Republican but has not officially filed. Flynn joined the Army in 1983, graduated from Baylor University Law School in 1988 and served as an Army lawyer until 2016, including tours in Bosnia and Iraq.
Flynn said he is going door-to-door to collect signatures supporting his candidacy. With a minimum of 500 signatures, he would be able to get on the ballot without paying a $1,500 filing fee that otherwise would be required.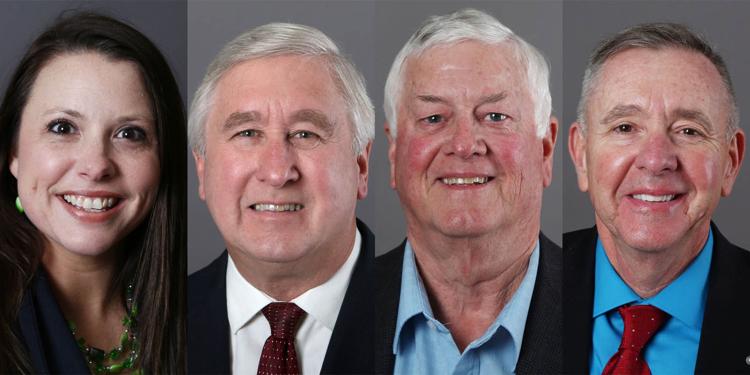 For County Commissioner Precinct 1, Robert Cervenka and Jim Smith have filed for the Republican primary, although Chrissy Brault also has announced plans to seek the party nomination in March.
Incumbent Kelly Snell, 60, has decided not to seek reelection after three terms representing Precinct 1, which includes parts of Waco, Beverly Hills, Robinson, Golinda, Lorena, Bruceville-Eddy and Moody.
Brault, 33, has served as Snell's administrative assistant since 2012 and has said she believes her experience in the commissioner's office would provide a seamless transition for the precinct's constituents with no interruptions in services.
Cervenka, 64, has said he would bring 35 years of city government experience to the commissioners court. A Baylor University graduate with a master's degree in geology and a lifelong McLennan County resident, Cervenka is a consultant for cities and developers and has worked with the cities of West and Bellmead. He was Robinson's city manager from 2009 to 2016.
Smith, 71, worked in the Robinson Independent School District for 34 years, including 11 years as a principal and 13 as superintendent. Smith retired from the district in 2003 and shortly thereafter spent eight years, or four terms, on the Robinson City Council. He has also been a reserve deputy sheriff for 38 years.
Filings in the Precinct 3 commissioner race include incumbent Will Jones, who has filed for a third four-year term, and George Brinegar, vice chairman of the McLennan County Republican Party.
Brinegar, 58, is a native of McLennan County who retired from the U.S. Army in 2010 after 28 years of service. He is the co-owner and co-founder of Searles Brinegar Family Home Care.
The Precinct 1 and Precinct 3 terms end Dec. 31, 2020. Commissioners make about $100,000 a year.
So far, Republican incumbents Parnell McNamara, McLennan County Sheriff, and Randy Riggs, McLennan County Tax Assessor-Collector, have drawn no challengers.
Be the first to know
Get local news delivered to your inbox!