It is full of local character and just a short drive from downtown Waco, but tourists hoping to stay in the Castle Heights neighborhood are out of luck.
Five residents have applied for permits to operate short term rentals in the neighborhood since the city created its short term rental policy two years ago. Neighbors, however, have successfully resisted each attempt through public hearings, convincing city council members to vote the permits down.
Long before the permit policy was in place, Castle Heights resident Scott McAllister shared his neighbors' aversion to short term rentals after one brought rowdy guests into the neighborhood. However, he said he was surprised when the same neighbors took issue with his plans to rent a garage apartment on his property on a short term basis.
"They went door to door, but they missed one, my door," McAllister said. "They didn't say 'Why are you doing this? Let's talk about this.' That's the feeling I got."
The city draws a distinction between owner-occupied short term rentals and investment properties with no full-time residents, with further distinctions between single-family and multi-family dwellings. Short term rentals of all forms in areas zoned for residential use require a vote of approval from the city council, and in Castle Heights, the proposals routinely meet opposition.
Castle Heights residents were also instrumental in defeating a city staff proposal that would have regulated owner-occupied short term rentals but allowed them without a city council vote on each permit. It is common for Castle Heights residents to run long-term rentals, whether in their homes or in adjacent buildings. Long-term rentals do not require a special permit.
In McAllister's case, he received a recommendation from the Waco Plan Commission for the permit needed for a short term rental. When it went to the city council for a public hearing June 18, eight neighbors spoke in opposition of the permit.
McAllister said he knew by the night before the meeting that he had lost but chose to attend to answer questions and explain his reasoning.
"These big, beautiful trees in Castle Heights have giant roots, and those people that came to protest, they planted those trees," McAllister said. "I have a total respect and understanding of their views on this, but that's why Waco created the permit process."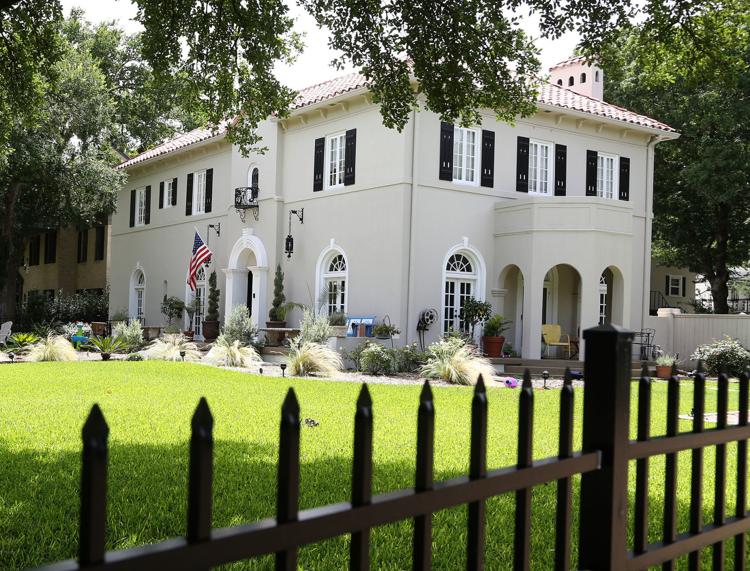 District 5 Councilman Jim Holmes said creating a fair short term rental policy a few years ago proved challenging for the city council and staff.
"The biggest part was the zoning expectation," Holmes said. "In any residential neighborhood, anybody has the right to rent their home out month to month. It depends on whether or not you believe night-to-night is different from month-to-month. I personally do."
The policy stipulates if a petition is filed by at least 20% of neighbors who live within 200 feet of a property, the council must reach a supermajority to approve a short term rental permit request.
"It takes five out of six of us to overturn the neighborhood's petition," Holmes said. "That carries a lot of weight."
Holmes said it would take an extremely unusual situation for him to vote against a neighborhood petition, like blatant racial, class or religious discrimination on the part of the neighbors.
"Virtually every time that supermajority requirement has been met, the council has gotten the two votes to turn it down," Holmes said. "So far, it's a commercial versus residential argument."
McAllister's home, which he and his wife are renovating, is now for sale. He said their plan was to use income from short term rentals to offset their rising property taxes.
"We could have our parents stay here for a couple of months and still have the revenue from the Airbnb," McAllister said. "It was for a logistic reason but also for a financial reason."
Greg Newman was among the neighbors who spoke at the hearing. He said his opposition is nothing personal, but he considers short term rentals detrimental to the character of the neighborhood.
"We're surrounded on all sides by commercial businesses," Newman said. "The neighborhood has what I would say is a fragile balance of community."
Tourists, buses and cars already frequent the neighborhood, and more may be on the way. Chip and Joanna Gaines bought the neighborhood's namesake Cottonland Castle earlier this year and have started renovations, though they have not announced plans for the property. Newman said the growing Magnolia crowds already concern him and other residents.
"We like the historical significance of the castle," Newman said. "Everybody wants to see it restored, but we're concerned about a commercial venture."
While it is up to a neighborhood whether to organize and protest a nearby short term rental, the policy is working as intended, said District 3 Councilman John Kinnaird, whose district includes Castle Heights.
"There's always that tension between property rights and the neighborhood character," Kinnaird said. "That neighborhood has a historical designation. They want to ensure there is no commercial activity in general in that area."
He said while the Gaineses' plans for the castle are unclear, Castle Heights residents have wanted someone to restore the building for years.
"I think we need to be patient and see what Magnolia's long-term plans are," Kinnaird said.
The TV royal couple Chip and Joanna Gaines have bought a castle in Waco, and it's definitely a fixer-upper.
Be the first to know
Get local news delivered to your inbox!