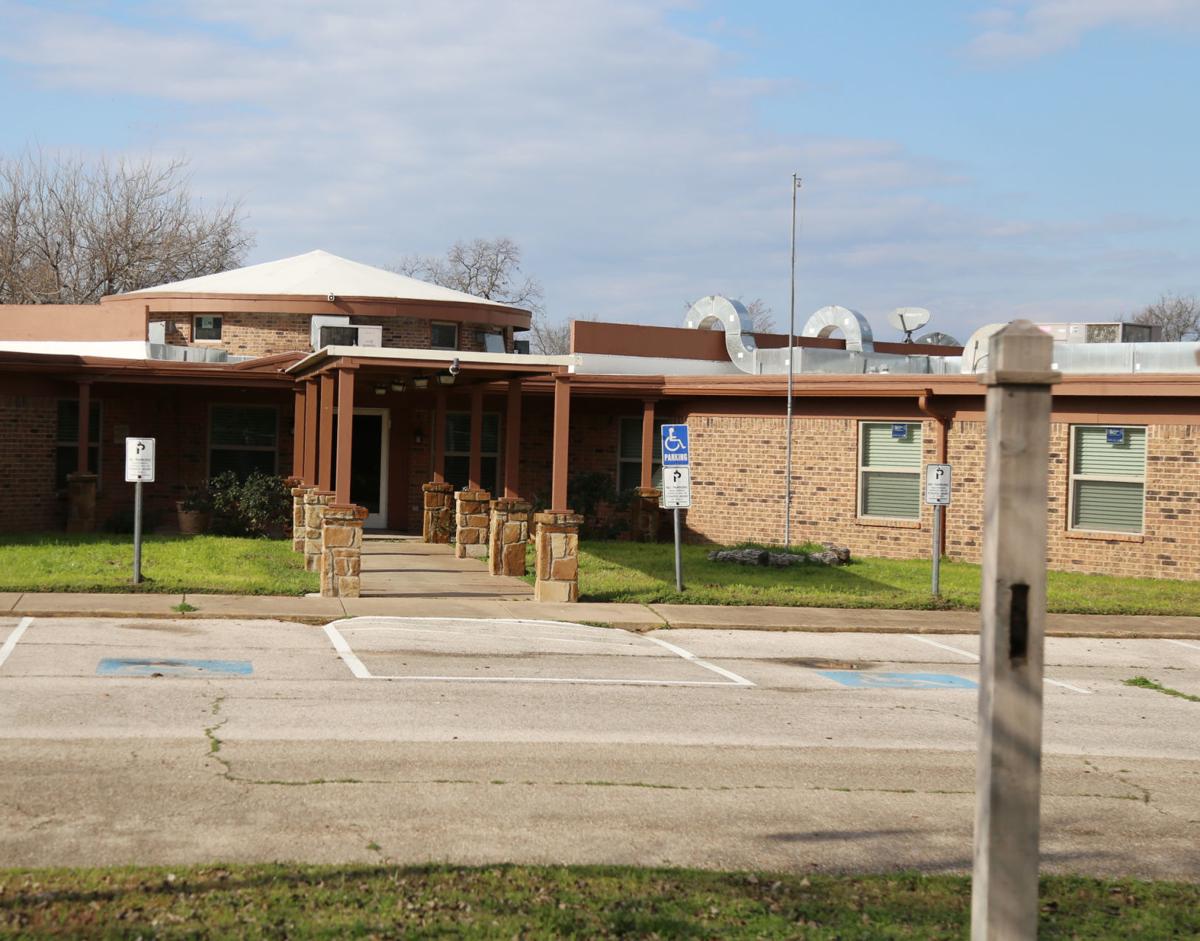 The Waco City Council on Tuesday unanimously voted down a special permit that would have allowed a facility housing migrant kids in East Waco.
The building at 1916 Seley Ave. is under contract to be sold to investors who would rent the property to VisionQuest. The for-profit company is pursuing a contract with the Office of Refugee Resettlement, under the U.S. Department of Health and Human Services to house unaccompanied migrant children. According to the city permit application, the facility would house 88 boys between the ages of 11 and 18 and employ a staff of 120. Children would be housed temporarily, for 30 to 90 days.
City Councilwoman Andrea Barefield, whose district includes East Waco, mentioned previous instances of companies trying to develop the building into a shelter that were met with the same level of community opposition.
"If they really had detailed, clear meetings with the neighborhoods and with the community leaders in advance of this day they would know that the addition of acreage for parks and things as an add-on is not enough," Barefield said. "We deserve more. I will not support this project at all."
City Councilman Hector Sabido said he had met with VisionQuest representatives ahead of the city council meeting but ultimately sided with neighborhood residents who oppose the permit.
"I'm all for development in our community but I'm also in favor … of development in our community that's going to be a benefit for all," Sabido said. "I understand it will bring money into our community. I understand it will create jobs, but at what cost?"
During a meeting Jan. 28, the Waco Plan Commission recommended the city council deny the permit. During the meeting, speakers opposed to the special permit brought up reports of abuse from other VisionQuest facilities over the years.
A Philadelphia Inquirer article states a VisionQuest location in Philadelphia that housed teenagers awaiting court adjudication closed in 2017 after state inspections revealed staff were physically abusive toward the youths, 40% of whom were mentally ill, and a 1994 U.S. Department of Justice assessment of the company's Franklin, Pennsylvania, location said the company was "plagued by credible allegations of physical and mental abuse of residents."
During the city council meeting Tuesday, the applicant requested a 60-day continuance that would have moved the item to the April 21 city council meeting. The council denied the request after a public hearing.
Otis Jackson, with Gardenbure LLC, the company that owns the building, said the continuance would give VisionQuest and the building's owners more time to address concerns.
"We had no idea that we were going to face as much opposition as we did," Jackson said. "We would actually like to take time and meet with those that we didn't meet when were meeting the community."
Anali Looper, director of the local branch of the immigration advocacy and legal services nonprofit American Gateways, spoke in opposition of a continuance.
"An extra 60 days isn't going to solve the issue that no one wants this facility here, especially not East Waco residents," Looper said.
McLennan County Precinct 2 Justice of the Peace James Lee, who is also president of the Carver Neighborhood Association, opposed the continuance as well. He said he has concerns about how VisionQuest representatives circulated a petition that was signed by 70 residents.
"The initial applicant was not transparent when he called me. He didn't tell me who he was," Lee said. "He didn't want to say he was with VisionQuest."
San Antonio actions
Fatima Menendez, a legislative attorney with Mexican American Legal Defense and Educational Fund, also spoke in opposition. She drove in from San Antonio to speak about that city's experience with VisionQuest.
San Antonio's zoning commission voted to block an application for a VisionQuest facility in November. After partnering with a local church to house the facility and being rejected again, the company sued.
"It seems to me the continuance is really so they can do damage control," Menendez said.
'Not going to stop'
Local teacher Grecia Chavira, disability advocate Meg Wallace, Waco resident Taylor Sain, La Vega ISD Superintendent Sharon Shields and Carver Neighborhood Association Vice President Eric Hobbs opposed the continuance.
"I know for myself, I will keep coming to every meeting, over and over again," Sain said. "This is not going to stop. The opposition is not going away, despite what they tell us."
Hobbs asked everyone attending in opposition to the facility to stand. More than half the room rose, and Hobbs pointed out that included the row of people along the room's back wall.
Amber Moses spoke in favor of the continuance, saying 60 days might give people more time to learn about VisionQuest and make a more informed decision.
"That building has been unused for a long time, and it's very capable," Moses said.
After the first hearing, the hearing for the actual special permit commenced with many of the same speakers taking to the podium, along with several others. Seven people spoke in opposition to the continuance, and two spoke in favor. Fourteen spoke in opposition to the permit, and one spoke in favor.
Jackson, the Gardenbure representative said there are "no charges" of child abuse against VisionQuest, and the facility would not strain the local school system because it is a transitional shelter. He also said VisionQuest is willing to invest in the community.
"Most of the people that came up and spoke against it still don't clearly understand what's going on," Jackson said. "We would have 88 children. We'll have no strain whatsoever on the city of Waco whatsoever."
Menendez said that before joining the Mexican American Legal Defense and Educational Fund, she worked as a legal representative for migrant children in similar facilities and has seen the conditions there firsthand.
"VisionQuest has a history of child abuse, both verbal and physical," Menendez said.
Menendez said child detention facilities pose many hazards, and that the federal government has refused to provide flu vaccines to children who later died of the illness.
Immigrant children
Meg Wallace asked why the company had not reached out to local groups that work with immigrants when it intends to house immigrant children.
Looper said opening more facilities would only give the federal government license to continue to separate children from families.
Joyce Carpenter, who said she lives just around the corner from the Seley Avenue building, said she had never been told about VisionQuest's plans.
"Where did you get these names from?" Carpenter said.
She also said as a grandmother, she found the descriptions of abuse troubling and does not think VisionQuest would properly address the mental health needs of children in the facility.
"I would not want my children taken from me," Carpenter said. "You're talking about putting them in a facility where they're taken away from their parents and now they're fenced in."
The applicants held an open house the Saturday before the Plan Commission meeting and circulated a petition throughout the neighborhood.
During a rebuttal, Jackson said he is a former Department of Justice employee and understands VisionQuest's goals. He said the facility would be the beginning of more investments in the community.
"We're interested in your community just like you are," Jackson said. "We sat down with VisionQuest and we have a complete understanding of what they do."
There have been two previous attempts to turn the former nursing home into a transitional shelter. In 2014, Houston-area company Snugg Harbor applied for a special permit to turn the building into a center for boys with severe mental, emotional or behavior disorders. In 2018, another group known as Waco Life Care Center tried to turn the building into a youth residential center.