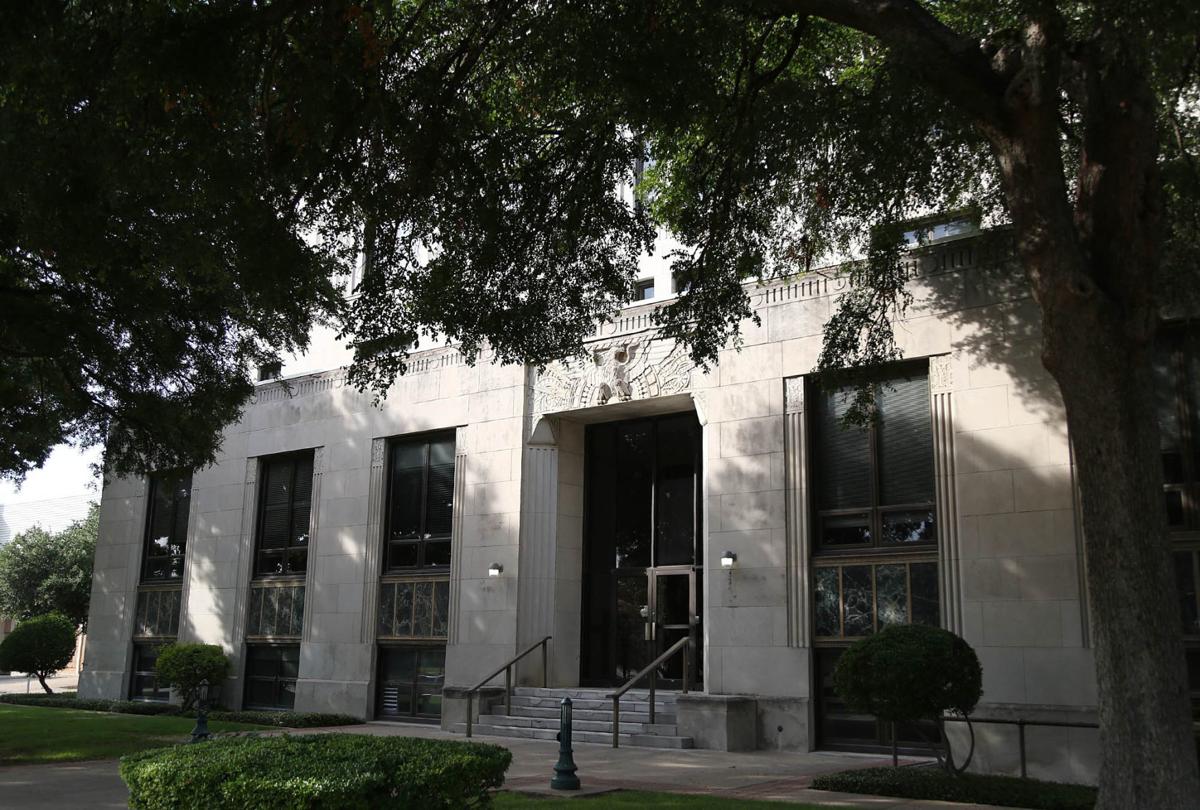 On the day of McLennan County's first death from the COVID-19 outbreak, the Waco City Council voted Tuesday to extend its declaration of a disaster and public health emergency through April 21 and to postpone local elections until as late as November.
In the council's online meeting Tuesday morning, Mayor Kyle Deaver announced a death related to the coronavirus had occurred in McLennan County. Phillip Perry, principal of G. W. Carver Middle School in Waco, had died Tuesday morning, the Waco-McLennan County Public Health District announced later in the day. Perry was 49 and had an underlying health condition, Deaver said in a statement Tuesday afternoon.
"We ask for your prayers, for the family of the victim," Deaver said. "This is a tragic death, and we must do what we can to keep the number of deaths as low as possible."
The Waco-McLennan County Public Health District had confirmed 44 cases of COVID-19 as of Tuesday.
McLennan County Commissioners also voted Tuesday to extend countywide emergency orders to April 21. Waco Mayor Kyle Deaver said he appreciates the county commissioners' decision to extend the order, which carries similar restrictions as Waco's order.
"I think that's the smart thing to do, and I think it's also important to recognize that we will be examining this again before April 21 and chances are, in my estimation, we will be extending beyond April 21," Deaver said.
The city council and the Waco Independent School District board also voted to postpone their respective May 2 elections until Nov. 3, though they intend to request Gov. Greg Abbott allow them to postpone until July 14 instead of Nov. 3. Midway ISD voted to delay its election during a school board meeting last week and has authorized its superintendent to make the same request to Abbott.
Several other local entities moved forward with postponing their elections shortly after Abbott announced March 18 the state would allow the move.
Deaver said the city's decisions Tuesday come after consultation with local hospitals and the Waco-McLennan County Public Health District.
"Counties in North Central Texas and North Texas are beginning to climb more rapidly," Deaver said of confirmed COVID-19 cases. "We are about two weeks behind the curve that New York is on, and all you have to do is look there to see how devastating this can be and how seriously we must take this here."
Council members Andrea Barefield and Jim Holmes each said the city needs more concrete data about the availability of ventilators, hospital beds and personal protective equipment at local hospitals, a topic broached at the previous city council meeting.
"The information is essential because we can't go blindly into fighting a fire," Barefield said. "So, I do echo and agree with your request for data. It's helpful. I understand that the information is sensitive, and with no intention to create panic, but for us to do the jobs that we're assigned to do it's essential that we have it."
Four of the six council members are leading a task force working on an element of the city's COVID-19 response. The groups were established during the council's last meeting.
Barefield leads a social services task force, Holmes leads a business and banking task force, Councilman Hector Sabido leads a communication task force, and Councilman John Kinnaird leads a health care task force.
"It's an opportunity for our community to come together and collaborate to respond and make this community even stronger," Councilman Dillon Meek said.
Meek, a candidate for mayor in the upcoming election, is working directly with Deaver in lieu of heading a task force. Deaver is not seeking reelection.
On the move to delay the city's election, Kinnaird said he supported the measure but that the council should also prepare for the possibility of COVID-19 spiking again by November. He said mail-in or otherwise remote voting would be the only way to conduct an election if that were to happen.
"The election has to happen, and if the environment is such in the fall where we're having problems such as this, we're having to reinforce social distancing, in that eventuality, I think we should be working toward contingencies now," Kinnaird said.
Barefield said it is also important for the county elections office, which the city is hiring to conduct the election, to be prepared for the governor to approve the local request for a July rather than November election date.
"We can't be asking for a 'yes,' and then get to 'Uh, I'm not ready to do this.' So we need to make sure that they're on board," Barefield said. "I know we work very closely and succinctly with the county, so I'm hoping the elections office will be ready as well because we've already made our ask public."
Also Tuesday, the council voted against amending an agreement with Catalyst Urban Development that would have moved the start date for the Brazos Promenade riverfront development back to April 7. The council had already pushed the start date back to March 20 during a recent meeting.