Weldon J. Hill remembers the exact spot where his bed sat overlooking North 11th Street and the sound of the still functional Gamewell fire alarm filling West End Station No. 2 decades ago.
The Waco Fire Department has plans to move out of the 87-year-old building at 1016 Columbus Avenue, which has been known as the Central Fire Station for almost 20 years, and it is unclear what will become of the structure. But it still feels like home to Hill, who retired as a lieutenant in 1993 after 40 years of service. At 90, he is three years better than the station where he spent much of his career, and is believed to be the oldest living Waco firefighter.
"My bed was right here," Hill said as he walked through the second-floor dormitory last week. "There are a lot of memories, lots of calls and stories here. … I hope they will find something good to do with it, because it's a real good building."
Firefighters temporarily based at the Central Fire Station recently moved into their permanent working home, Station No. 5, which marked its grand opening at 4515 Bagby Ave. on Oct. 25. Fire administrators with offices at the central station will be making a move soon as well, to 1006 N. 25th St., where crews recently demolished the former 25th Street Theatre to make way for a new Station No. 6 and fire administration headquarters.
"Living in a fire station, you live there for a third of your life and you do become accustomed to the community," Waco Fire Chief Bobby Tatum said. "You remember the calls you made while you were there, and there is pride working in the station."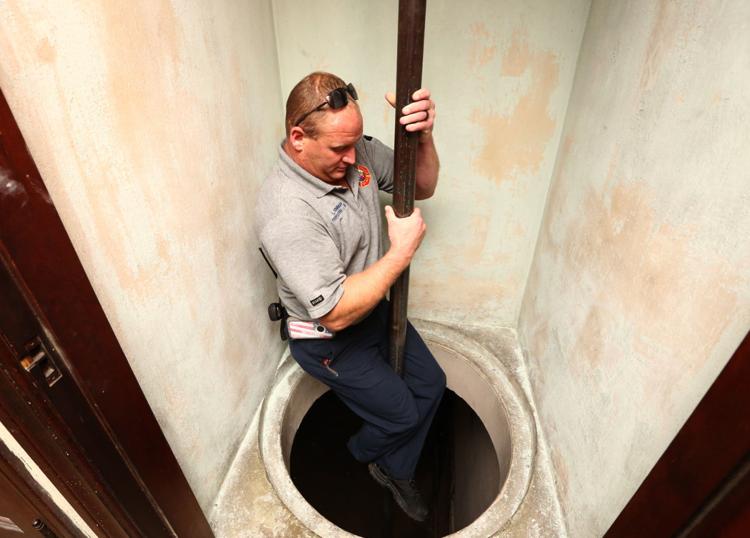 Opened in 1933, the Central Fire Station still has two poles that were once used to allow firefighters faster access from their upstairs living quarters to awaiting firetrucks.
"I drove the 1953 American LaFrance pumper and its nickname was the Hollywood Wagon," Hill said. "It was a little bit different than all the rest of the trucks, but it was a lot of fun to drive."
Waco fire Lt. John Linda, who is known as the department's unofficial historian, and Sean Sutcliffe, a reference librarian with the Waco-McLennan County Library, have joined to research much of the department's history.
"What we know is the station opened in February 1933, replacing the former station that was on 12th Street and Washington (Avenue)," Sutcliffe said. "We have not been able to find any documentation as to how the style of the building was decided upon, but it does have a certain style."
Stylish, busy history
It is a take on the Spanish colonial revival architectural style made popular in the 1930s and still maintains a red tile roof, stucco walls, rounded arches and an asymmetrical facade.
Hill said Station No. 2 was one of the busiest before the city started expanding west from its former population center along the Brazos River.
"(Station) 2 backed up nearly every station in town," Hill said. "Sometimes you'd go days and days without a call and you'd like to have a false alarm so you could go on something, but this building did a lot for the (community)."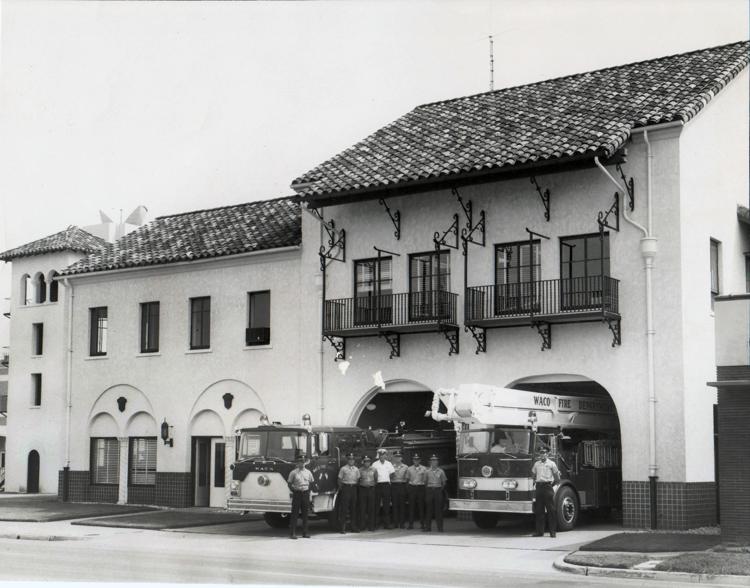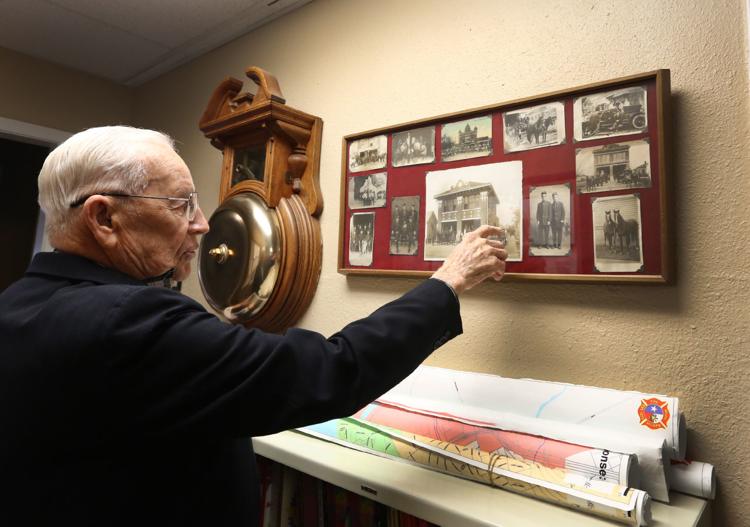 In the decade after it opened, firefighters would host summer concerts and other events outside the station, inviting residents to sit on the lawn they kept manicured, according to Tribune-Herald archives.
As the city expanded, new fire stations followed the development. In 2000, Station No. 2 moved from Columbus Avenue to 2625 Park Lake Drive.
Acting Deputy Chief Robert Beechner, who is now based at the Central Fire Station, said rookie firefighters often made the rounds through Station No. 2 when it was on Columbus.
"Since there was an assistant chief there, someone could watch the (newer) guys," he joked. "You definitely learned how to do your chores there."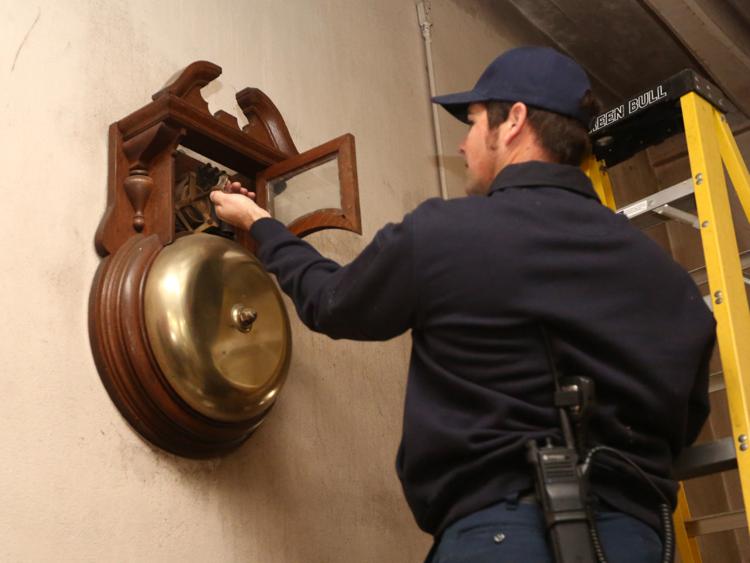 Crews from other stations have rotated through the Central Fire Station, and many past and present firefighters keep a special place in their hearts for the city's oldest firehouse, Beechner said. Although fire crews no longer run out of the station, a lot of good lessons started there.
"When I was in training, I always told the story that I heard from (a former chief) of the honor and integrity of the fire service: When you pull up to an incident, a mother will see that badge and patch and will give you her sick baby," Beechner said. "That kind of public support was bought over generations of guys that were acting with courage, honor, valor and integrity, so that is what we inherited and are standing on the shoulders of giants.
"To me, the legacy of this building is a place in which that kind of commitment to the job and to serve was nurtured."
With the Station No. 5 firefighters recently moved to their new facilities and administrators on their way out in the coming years, no plans have been set for the oldest fire station, city officials said. Regardless, the legacy of the building remains important to the fire department, Tatum said.
"I just think about the tradition and pride of what this station meant to the community," he said. "I hope that continues to be a beacon of light for the community and stays for years to come."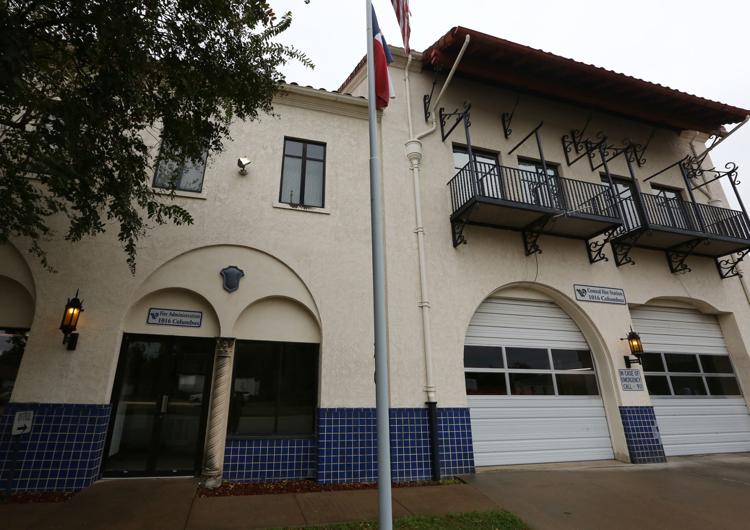 Be the first to know
Get local news delivered to your inbox!