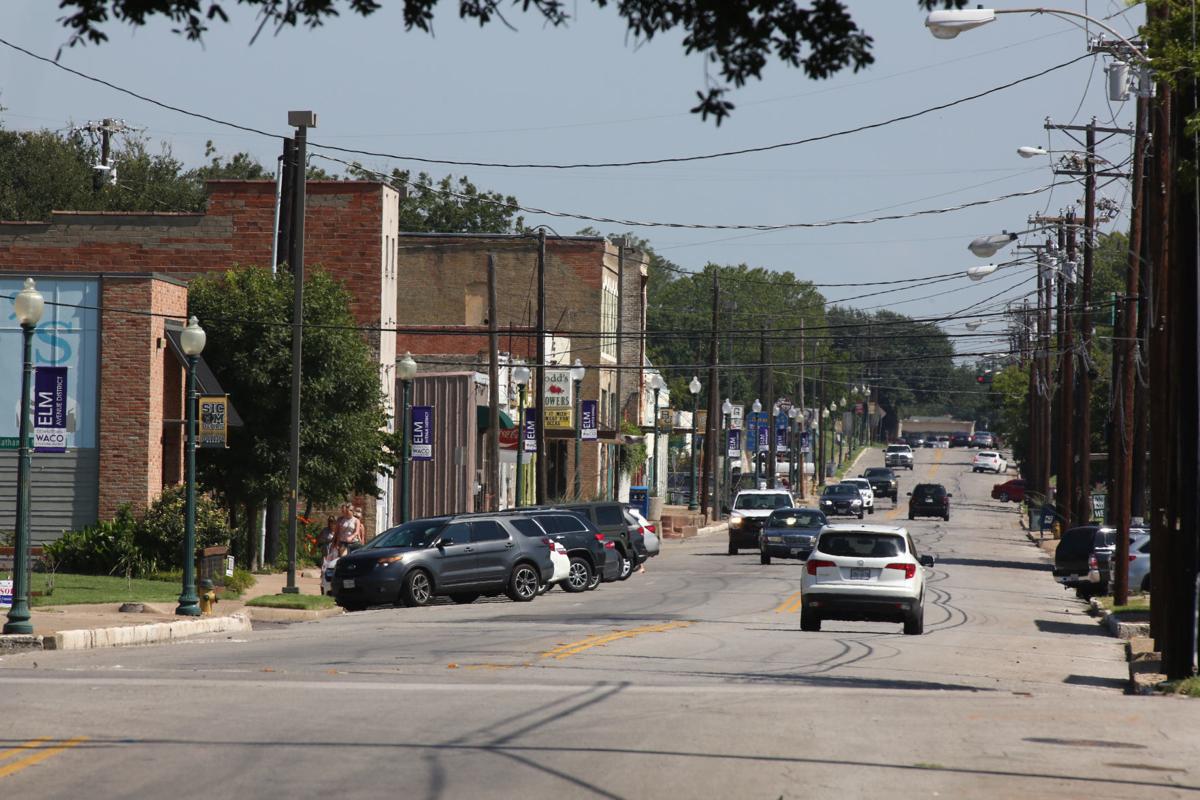 City and county leaders Tuesday approved local relief efforts for businesses and individuals whose livelihood is threatened by the COVID-19 pandemic.
The Waco City Council and McLennan County Commissioners Court agreed to use $415,000 from the city-county economic development incentive fund, which is usually reserved for large industrial prospects, to give small businesses around the county grants of up to $5,000.
The grants would be reserved for businesses with 10 or fewer employees, which applies to an estimated 3,200 businesses in the county, Greater Waco Chamber of Commerce senior vice president Kris Collins told commissioners Tuesday.
The council also earmarked an additional $415,000 from an emergency federal Community Development Block Grant to further assist Waco's small businesses. The CDBG-funded assistance is restricted to businesses in the city of Waco that have less than 10 full-time employees, and that have an owner with low-to-moderate income or a staff that is at least half low-income.
"We were trying to target micro-businesses that are closed during this COVID-19 situation as nonessential businesses that were having trouble accessing the [federal Paycheck Protection Program] assistance," District 5 Councilman Jim Holmes, who serves on the council's small business and economic recovery work team, said.
The city will use the remainder of its $803,915 block grant for direct assistance to individuals and to help homeless people self-quarantine in hotels.
That includes $378,000 used to help affected low-to-moderate-income Waco residents with rental, mortgage, and utility payments through the Economic Opportunity Advancement Center's existing housing assistance program.
City housing director Galen Price said the assistance will last for up to three months, for a maximum of $2,400 per household.
"That assistance will be available through Economic Opportunities Advancement Corporation, (and) that application will be administered through EOAC," Price said. "We are looking to have that program up within the next week to 10 days."
Meanwhile, $10,500 of the funding will help pay for hotel rooms for homeless people who need to self-quarantine because they have or fear they have COVID-19.
The $415,000 in small business assistance through the Waco-McLennan County Economic Development Corp. is split evenly between the city and county and can be used by any qualifying small business in the county.
Deaver thanked the WMCEDC for its help, particularly Collins and Bill Clifton with the Waco Industrial Foundation.
"We were able to work with the [WMCEDC] and get them to match that fund, which is really nontraditional for them, and I want to tell them how much I appreciate that," Deaver said.
The small-business grant program excludes national franchises and chains, home-based businesses, nonprofits, sexually oriented businesses, smoke shops, indoor amusement facilities, pawn shops, nightclubs, and businesses that engaged in questionable business practices such as price gouging or breaking emergency orders.
At Tuesday's commissioners meeting, Precinct 1 Commissioner Kelly Snell abstained from voting on the item. During the meeting and a following interview, Snell said he took issue with the list of small businesses not eligible to receive these grants.
"I think this money needs to go to any business in McLennan County that pays taxes," Snell said in an interview. "Bars, smoke shops, hair salons, tattoo parlors, whatever, they are moneymaking businesses that pay rent and taxes. Why are they being excluded?"
Hair salons and tattoo parlors are not among businesses excluded under the program.
Snell said he is not directly affected by the program, but he is the landlord for Melody Ranch, a dance hall near the traffic circle that has been closed during the pandemic and will not be eligible under the small business program. He said he has given Melody Ranch a break on rent for three months.
Deputy City Manager Bradley Ford said when the agreement went to commissioners' court that morning, commissioners removed a requirement for liability insurance, and the city council's agreement would include the same change.
"There was some concern that it created a burden on very small businesses," Ford said.
Snell said he did not agree with removing the insurance requirement.
"What kind of business doesn't carry liability insurance?" Snell asked in an interview. "If you get sued, you're going to go out of business anyway."
During an interview before the city council meeting, Ford said the eligibility list was prepared with input from a "business and individual financial recovery" work team co-chaired by Holmes and Sarah Roberts, who owns a local economic development consulting firm. Advising were local chambers of commerce and the nonprofit Startup Waco.
"It was a very collaborative effort," Ford said.
Ford said applying businesses will be required to provide information about other COVID-19-related financial assistance they have received, and whether they are "historically underutilized businesses," meaning they are owned by minorities or women.
Applicants heretofore not receiving assistance would be given preference over those who had received it.
During the meeting, Ford said applications for the small business grants will be live Wednesday on Covidwaco.com, under the "resources" tab.
"It has been an awesome team to serve on, with Galen and [assistant city manager Deidra Emerson] and certainly the work team, but we wouldn't be sitting here with this program and documents if it wasn't for our city attorney, [Jennifer Richie]," Ford said.
The council also voted to modify mayor's declaration of local disaster to square with Governor Greg Abbott's plan to reopen businesses in Texas in phases.
Abbott's executive order allows for businesses like theaters, museums, libraries to reopen so long as social distancing guidelines are followed and capacity is reduced to 25%.
Waco Mayor Kyle Deaver said it's on the public and businesses owners to comply with safety measures as businesses begin to reopen. He said the city doesn't plan to require face coverings in public, but they are still important.
"If our citizens will continue to follow the guidance, then we've got a good chance of moving to the next phase," Deaver said. "If we don't follow the guidance and we start having a big increase in cases, the governor is going to have to look at that and potentially delay moving forward."
District 2 Councilman Hector Sabido urged people to continue to practice frequent hand-washing, social distancing and wearing masks as businesses begin to reopen.
"We still have a fight ahead of us," Sabido said. "Let's practice our safety measures."
Tribune-Herald staff writer Mike Copeland contributed to this report.