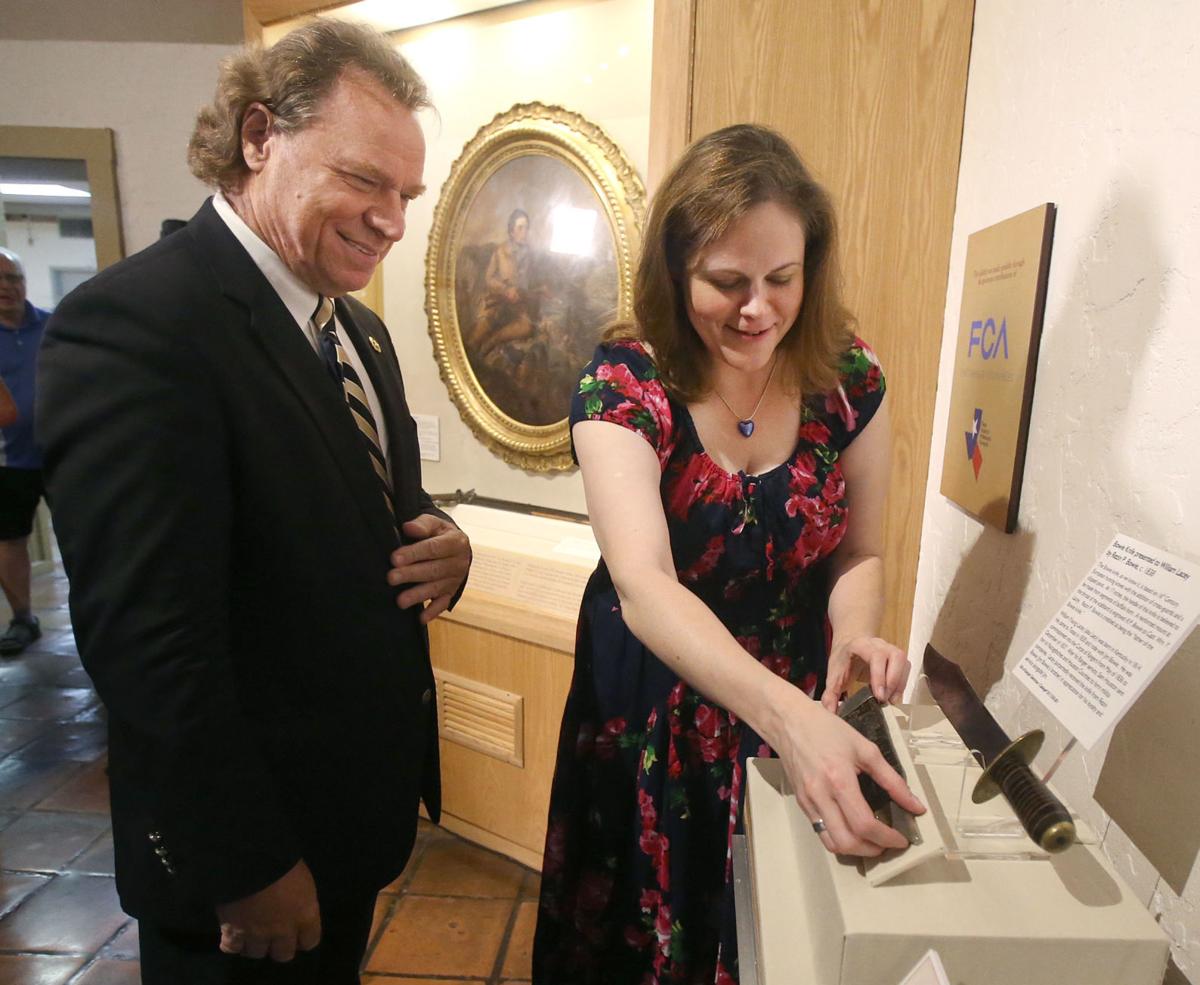 The Texas Ranger Hall of Fame and Museum on Monday unveiled a major addition to its displays: a Bowie knife attributed to the family of Jim Bowie, the storied frontiersman killed at the Battle of the Alamo.
The knife was donated to the museum in December by Rudolph W. Gleichman, a Pennsylvania arms collector. It features a "Texas clip" point, a defining characteristic of Bowie knives.
Engraved on the 17-inch knife are the words: "R.P. Bowie to Capt. Wm.Y. Lacey."
Rezin Pleasant Bowie, Jim Bowie's older brother, apparently presented it to Captain William Y. Lacey, a Texas Ranger, between 1837 and 1841, according to expert estimates. Museum officials see the donation as another symbol of Texas Ranger history.
"The people that have donated these things have realized that these items have a value besides simple dollar value," museum director Byron Johnson said. "When you look at all TV programs on antiques and everything else, the first question that comes out of people's mouths often is, 'What is it worth?' Not, 'What's its importance?' Well, in this place, we talk about its importance."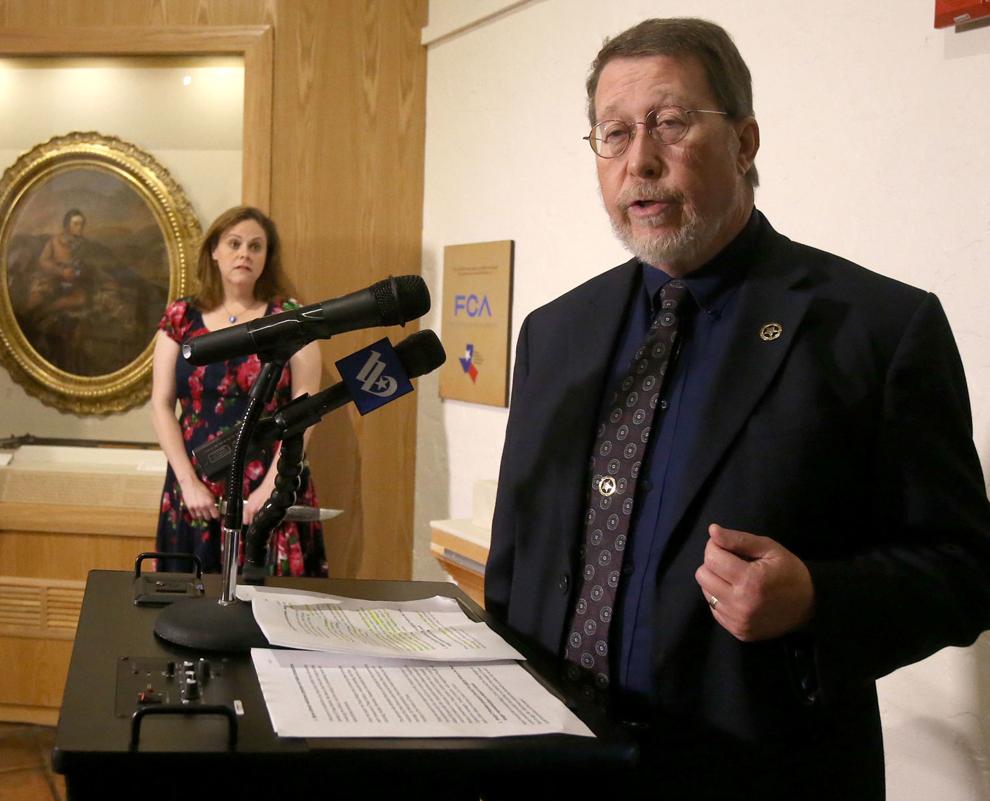 Gleichman, 91, did not attend the ceremony, but he has said that he paid about $400 for the knife in 1982.
After a January article in the Tribune-Herald about the donation was circulated by national wire services, another history buff found a part to play in the saga of the knife. Greg Wall, a knife maker in Tennessee, began working on a replica to give to the museum. That replica, meant for educational purposes, was also presented on Monday. Johnson said Wall is negotiating with the museum to make licensed replicas that could be sold at the museum.
"The good Lord has blessed me with the ability to make knives," Wall said. "It's something I enjoy to do. It's just a pleasure to be able to make these type of knives and put them into people's hands."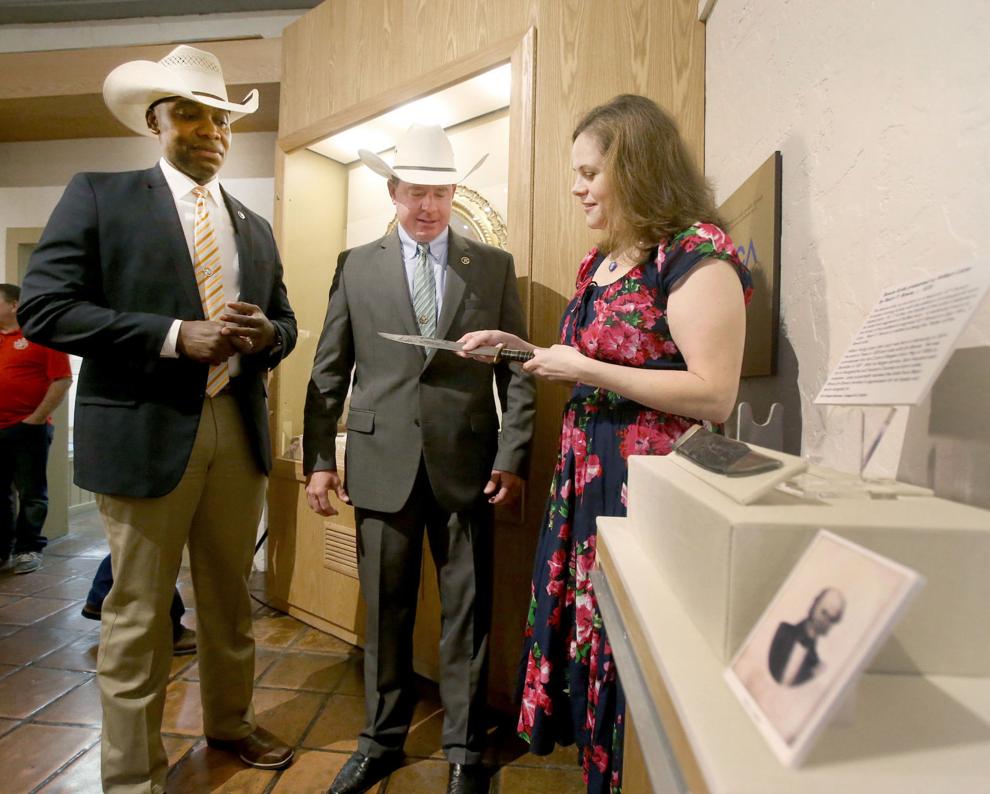 Representatives from the city of Waco, city council and the McLennan County Historical Commission were on hand.
"It's a great thing for Waco," City Manager Wiley Stem III said. "And for the Ranger Hall of Fame, great work by Byron and his staff. They've done a tremendous job over here, and there's great support from his board and our council."
Councilman Jim Holmes said the knife is "another great thing to have in the museum."
"I'm kind of excited about this replica, too," he said. "To maybe brand it with Waco, and if you want to come get a Bowie knife here in Waco, you can do it."
As a fearsome weapon, the Bowie knife recently donated to the Texas Ranger Hall of Fame and …