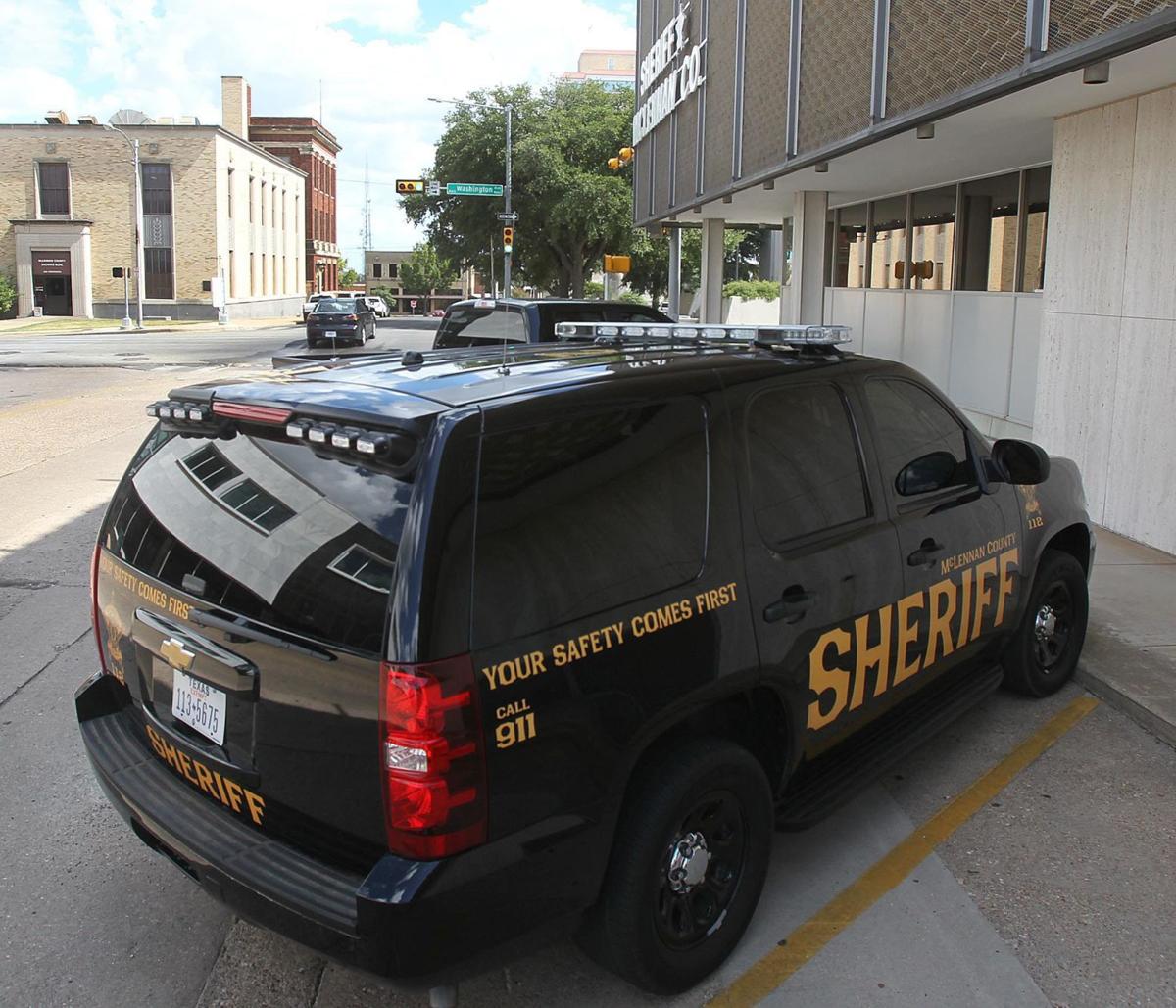 McLennan County commissioners started budget hearings this week, with members vowing to keep a short leash on spending and warning department heads that COVID-19 has left them with little wiggle room.
First to face the commissioners' get-tough policy Wednesday was McLennan County's law enforcement and jail representatives who requested 16 new vehicles and 16 additional employees, including two nurses and an assistant nursing director primarily for the Jack Harwell Detention Center.
Commissioner Kelly Snell recoiled, saying, "I am asking all elected officials, myself included, and all department heads to remember we have business owners in crisis and homeowners who can't pay their taxes, who are out of work and struggling. We have to bite the bullet in this process."
Sheriff's Office Lt. David Ives, who presented budget estimates, said the department is aware of financial challenges facing the county. But the McLennan County Jail, the Jack Harwell Detention Center, the Jack Harwell medical facility for inmates and his department have an obligation to meet the emergency needs of county residents and to house prisoners in a healthy and secure environment.
"We think we've cut everything we possibly can," Ives said.
He said commissioners recommended nine staff positions be cut when the county took over operation of the Jack Harwell Detention Center from a private contractor, LaSalle Corrections, before budget deliberations last year. Those cuts were made, but they placed a strain on services, Ives said. Overtime became commonplace, and shortcomings in vital areas became chronic, he said.
Ives said the department would rather hire new staffers than continuing to pay overtime, citing concerns over burnout and the toll inflicted by long hours.
The new staff positions would add $847,257 to the proposed 2020-21 county budget. Among the proposed additions are seven new jailers, one for the laundry room and another assigned to grounds and maintenance at the Jack Harwell Detention Center. Ives said the sheriff's office would like to add two corporal positions, one to collaborate with Waco police on looking into the operation of gamerooms and one to investigate crimes against children.
Yet another new staffer would be assigned to delve into grievances lodged by inmates, which have grown to more than 200 monthly, Ives said.
Ives said the COVID-19 pandemic did not prompt requests to fund more nurses. The need was there "before the coronavirus became relevant," he said.
Through Wednesday 53 people employed at the county's jails and 19 inmates have tested positive for the virus, jail administrator Maj. Ricky Armstrong said.
"We have a considerable amount of paperwork related to infection control and reporting to the state on tuberculosis, AIDS and hepatitis," Ives said.
Turning to vehicles, Ives said the sheriff's office and jails need 16 new ones that would add $966,000 to next year's budget. The list includes five unmarked vehicles, a jail transport van, a Dodge Ram pickup and nine Chevrolet Tahoe patrol units, fully equipped and priced at $71,220 each.
Ives said vehicle purchases have been postponed for years, and some models now in use are saddled with more than 160,000 miles, making them more susceptible to costly breakdowns and repairs. He said the county has had to replace two engines and two transmissions on vehicles this fiscal year.
"We're very pleased with the performance of the Tahoes, but beyond 150,000 miles, they begin to deteriorate," Ives said. "Every year we put off replacing them, costs go up. We're in a hard, hard place, on a slippery slope."
Snell asked if the sheriff's office still allows employees to drive trucks on personal time, after they have completed their shifts.
Ives said that policy remains in force, and Snell suggested this after-hours use contributes to the wear and tear on county-owned vehicles.
Commissioner Will Jones echoed Snell, saying he would look closely at spending on new vehicles considering the COVID-19-related bind.
McLennan County Judge Scott Felton said expenses related to running the sheriff's office and the jails represent about 40% of the total budget, making it by far the largest department. He said he would not be surprised if the court finds a way to lower the county's tax rate due to high property values and commissioners' determination to bring relief to taxpayers weary of COVID-19.
The commissioners will have a proposed tax rate to support next year's budget on July 28, County Auditor Frances Bartlett said by email.
"Right now they are just discussing budget matters during budget workshops," Bartlett wrote. "All information right now is preliminary, including tax rate scenarios, and won't be final until we receive the certified (property) values around July 25."
Appraisals date to January, before the pandemic disrupted the economy.
The new McLennan County budget year starts October 1.
Concerned about COVID-19?
Sign up now to get the most recent coronavirus headlines and other important local and national news sent to your email inbox daily.