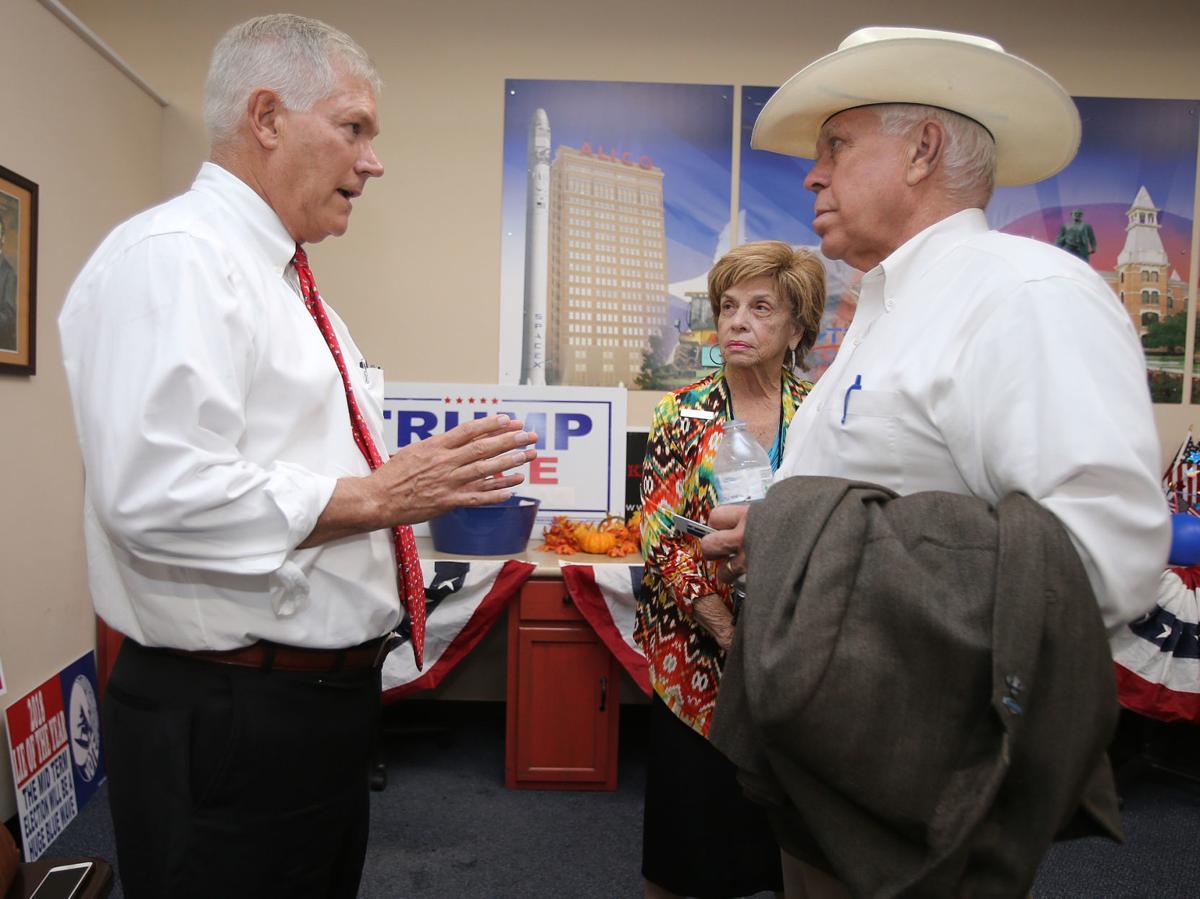 Lance Phillips was getting a bit nervous. It had been a month since U.S. Rep. Bill Flores announced he would not seek re-election, and no viable candidate had stepped forward to run in the Republican primary.
Phillips, the Limestone County Republican Party chairman for two decades, called former Dallas-area U.S. Rep. Pete Sessions earlier this week to see if he would be willing to run for Flores' District 17 seat.
That phone call led to the 64-year-old Sessions' formal announcement in Waco on Thursday that he is moving to Waco and running again for Congress.
Sessions, a Waco native who lived here until he was an eighth-grader, served 22 years in Congress in two Dallas congressional districts before he was unseated last year by Democrat Colin Allred, a former Baylor University linebacker.
"I was concerned about the seat," Phillips said. "We dropped 10 points in the last election from where we were. Pete was the NRCC (National Republican Congressional Committee) chair when we won this (District 17) seat and he was very instrumental in bringing funds and helping see that this seat was won. He helped Bill win this seat."
Phillips said Republican operatives considering candidates for the district have heard there will be a wealthy, self-funded Democrat entering the race, so Sessions agreed to run again when it appeared to Phillips that no other suitable contenders are willing to run.
Sessions' decision to run for Flores' seat is being met with considerable pushback from Flores himself and others he has met with in the past week who are committed to finding an "emerging leader from the district who lives, works and raises their family in District 17 to be our next congressman or congresswoman," as Flores put it Thursday after Session's announcement.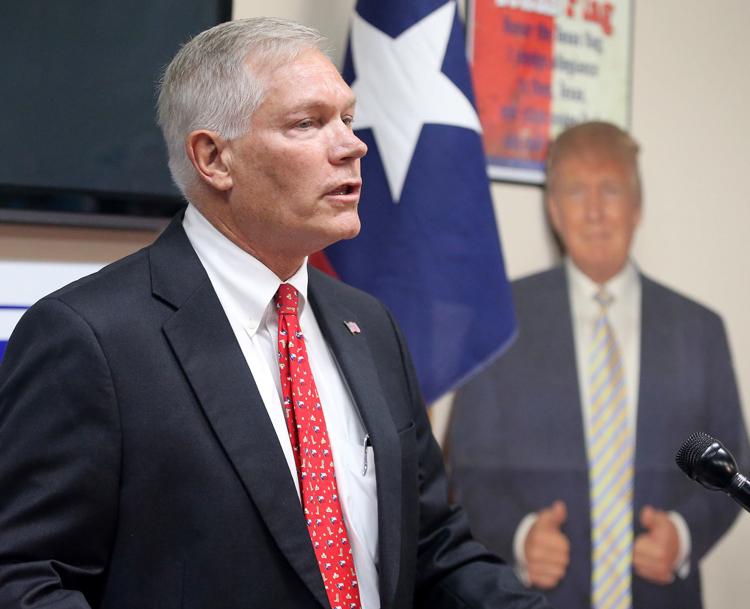 Flores' position "shocked" Phillips, he said.
"A lot of this was Pete's district before it was Bill's, and Pete was very instrumental in Bill winning, and I don't know why all that is lost on Bill," Phillips said. "I kind of understand what Bill is wanting, but the fact of the matter is no one has stepped forward.
"I called Pete two or three days ago and said, 'Pete, no one is coming forward.' Filing time starts in November and what concerns me is we spent a lot of time and effort gaining this seat and I didn't want to see all that effort be lost."
Flores said he wishes Phillips had paid closer attention to the emails he sent out to the Republican Party chairs of the 12 counties in District 17, plus about 40 community and grassroots leaders. He got back about 30 responses this week, and about 80% expressed negative concerns about Sessions as a candidate, Flores said.
He had meetings in Waco and Bryan on Monday with potential candidates, with 11 attending in Waco and six in Bryan, he said.
"We actually had some great potential leaders emerge, so it was a shame that Lance wasn't reading his emails," Flores said.
He said he expects from four to six candidates, including Sessions, to run in the March Republican primary.
"We identified some great established local leaders who have good reputations and have the ability to provide seed funding for campaigns and who should get great local support," Flores said. "I thought it was important for me to be part of the effort so they would know what it means to serve and what it would take if they decided to run and serve. We have a lot of great leadership potential in this district, and the constituents in this district deserve to have a local leader that is established in this district."
Flores said he kept waiting for Sessions to call him, but the call did not come until Thursday.
"(Sessions) said he was convinced that they are going to have a good Democratic candidate and he was going to come in to save the district from this so-called mysterious Democratic candidate," Flores said.
Flores shared what he described as a "random sampling" of responses he received about Sessions' candidacy from those he emailed in the past week.
A business leader from McLennan County called it a "terrible idea."
"Sessions needs to win his seat back if he wants to continue serving," the business leader wrote. "He will hang his hat on being from Waco, but few would claim him and those who would would likely change their position after they got to know him. Pete's time is past, he needs to move on."
A person Flores' described as a Travis county political leader wrote, "No. Sessions does not need to represent District 17. He has no ties to the area and community. We need a known leader from the local area."A Brazos County "political leader" wrote that it is "disturbing" for Sessions to enter the race.
"His reputation in Dallas among people known to be reasonable was 'inaccessible'. Constituents did not believe their interests were considered. He shows up at election time, kind of. That is not the kind of second-hand representative I could support."
Flores acknowledged that he received about three or four positive responses to Sessions' candidacy.
Flores said Sessions running in Waco after his longtime affiliation with the Dallas area would be like Flores running for a congressional seat in Wyoming, where he was born while his father was in the Air Force.
"I would never view it as an entitlement or presumptuous right for me to go up there and run," Flores said. "I firmly believe it is not right when we have all this homegrown talent for him to come into town and elbow his way to the front of the line."