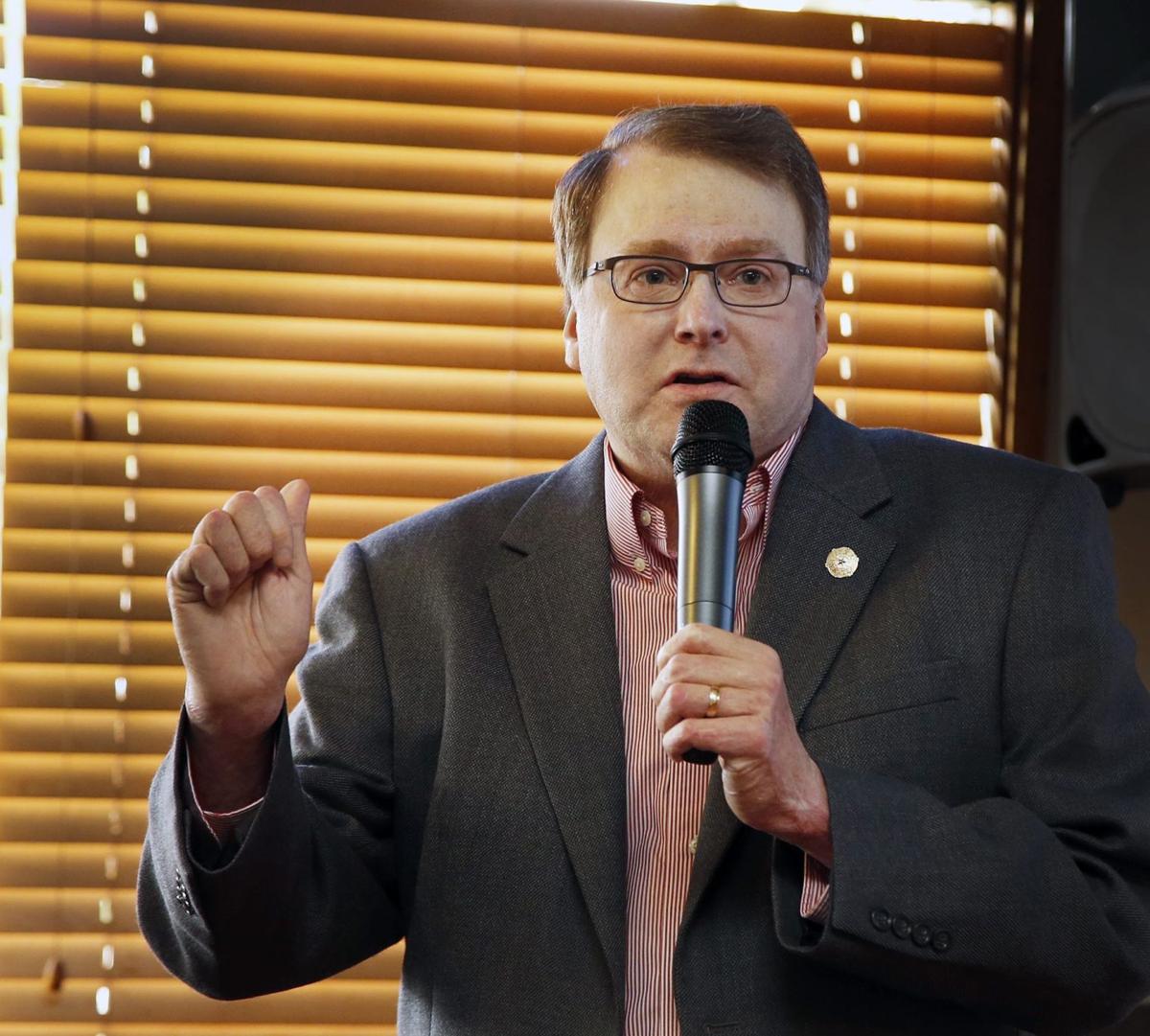 State representatives will be present when Marlin Independent School District officials make their case to the Texas Education Agency to keep the district open after failing four consecutive years of state accountability standards.
Both Marlin ISD Superintendent Michael Seabolt and board President Roger Nutt will meet Thursday with Commissioner of Education Michael Williams to present evidence of the district's renewed efforts to improve its academic standing.
"I wish we had more time in knowing whether or not the school district will close," said state Sen. Brian Birdwell, R-Granbury.
The state recently revoked Marlin ISD's accreditation with plans to close the district in July after it failed four consecutive years of state accountability ratings.
State law mandates any district that fails financial or academic ratings four years in a row must be closed.
Upon receiving notification in September that the district could close, Birdwell and state Rep. Kyle Kacal, R-College Station, sent a joint letter asking the commissioner to review the district's attempts to improve its standing.
Both representatives attended a recent community meeting which 1,000 people attended in support of the school, a fact they promised to convey to the commissioner.
"It was a great indication of the unity of effort that's got to go into meeting the standards that are set for all school districts in the state," Birdwell said. "I think it was an indication of them recognizing and resolving themselves to the mission ahead."
Kacal was unavailable for an interview, but issued a statement saying he would provide support for the district through advocating for resources and empowering the local community to continue to support their schools.
"I recognize the acute need for strong educational systems in our rural communities," Kacal wrote in an emailed statement. "Therefore, I will continue to support the efforts of Superintendent Seabolt and Marlin ISD as they continue to work to make the necessary educational improvements our students deserve."
Marlin ISD's situation probably could have been identified sooner if there hadn't been such frequent turnover in the district's administration, Birdwell said. But he and his staff will increase their support as everyone attempts to avert the closure of the district.
The district has had four superintendents in the past five years, one of whom stayed longer than two years.
Marlin ISD's troubles can be tracked as far back as 2001, when the state assigned a campus intervention team specialist to help pinpoint the systemic problems within Marlin Elementary School — now Marlin Primary Academy. The state continued to intervene repeatedly in the following decade, assigning the present monitor about five years ago to help guide the district to better academic health. The academy has the longest current streak of consecutive years failing to meet state standards, at eight years.
Birdwell said he has faith in the district and its new leadership. He said scores can be raised with focus and hard work.
"Superintendent Seabolt has come in, he's accepted this mission with great grace and strength and it's going to be a tough one ahead of us," Birdwell said. "We've got a short amount of time to turn the district around."
Be the first to know
Get local news delivered to your inbox!