For the first time in about two months, avid lake-goers, fishermen and community members got a look Saturday afternoon at damage to Twin Bridges Park after floodwaters ravaged the recreation area. They also got to work cleaning up.
"We always fish out here, so we are really out here just to help out," said David Ross, 28, a member on Fish On Waco, one of the cleanup organizers. "There is a lot of trees and brush, but we are going to get it picked up."
Ross joined dozens of volunteers with Fish On, the Group W Bench Litter Patrol and Keep Waco Beautiful on Saturday in an effort to get the park open and ready for a fishing tournament scheduled next weekend. The park, and several other shelter, camping and recreation sites around Lake Waco, have been closed since flooding caused the lake to rise more than 20 feet above its normal elevation.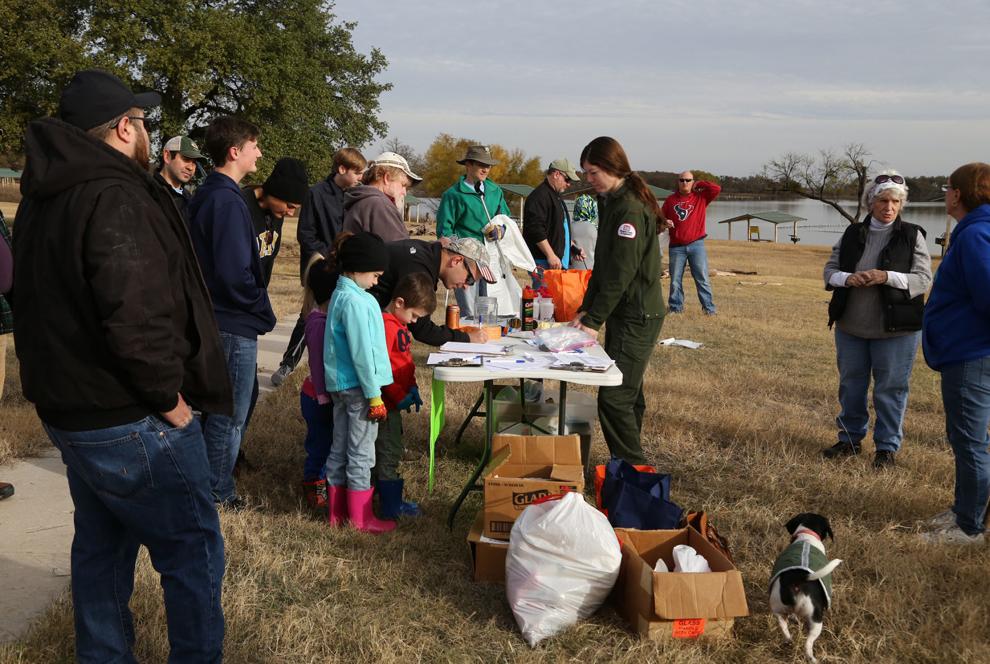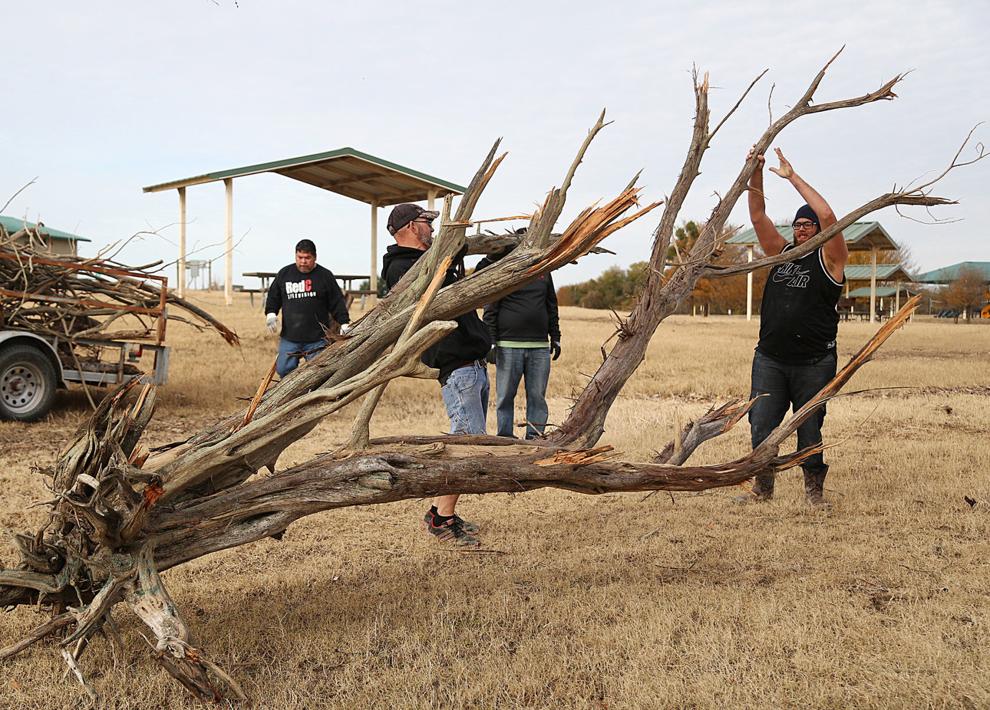 "This is a good thing that everyone is doing, so we want to clean it up and keep them clean," volunteer Monica Davis said. "It is hard to believe there is so much debris in the water, because look at all the tables and how far they moved. You know that water is powerful."
Volunteers moved large picnic tables back under camp shelters after floodwaters scattered the campsite fixtures around the park grounds. Courtney Heuring, a natural resource specialist at Lake Waco, said the U.S. Army Corps of Engineers, which manages the lake and surrounding parks, hopes to have Twin Bridges Park completely reopened by next weekend for the Fish On competition scheduled Saturday.
"We hope to get the electric turned back on early this week, the toilets pumped out and clean up all the debris in the parking lot and boat ramp," Heuring said. "We had huge logs across the roads and you definitely couldn't get a boat down the boat ramp, but we want to get everything back open and safe for the public out here."
As volunteers hauled debris from the campgrounds, Heuring recalled last month's steady rains that pushed the lake's elevation to about 482 feet above sea level, or 20 feet higher than normal.
By mid-week, the last available reading from the National Weather Service, Lake Waco had fallen to 464.92 feet, approaching normal.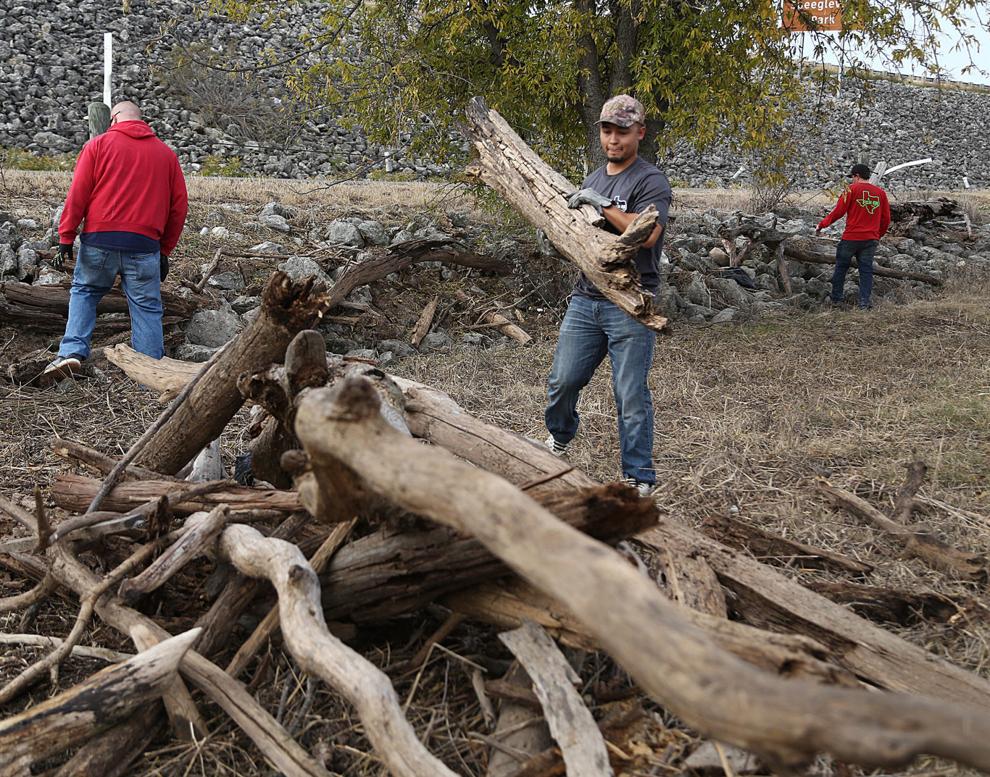 "There are trees everywhere, a lot of benches in the wrong place, but luckily it's dried up, which is a good thing," Group W board member Larry Gold said. "I was expecting it to be worse, but the water cleaned itself a little bit."
Heuring said several camping and recreation sites around the lake, including Airport Park and the adjacent Airport Beach day-use area, were more severely damaged. The Corps is continuing to evaluate other parks and make a plan for getting them reopened, she said.
"A lot of our parks around the lake have this exact situation around them," Heuring said. "The (Twin Bridges Park) didn't get much structural damage to any of our shelters, so we are hoping we can get it open first."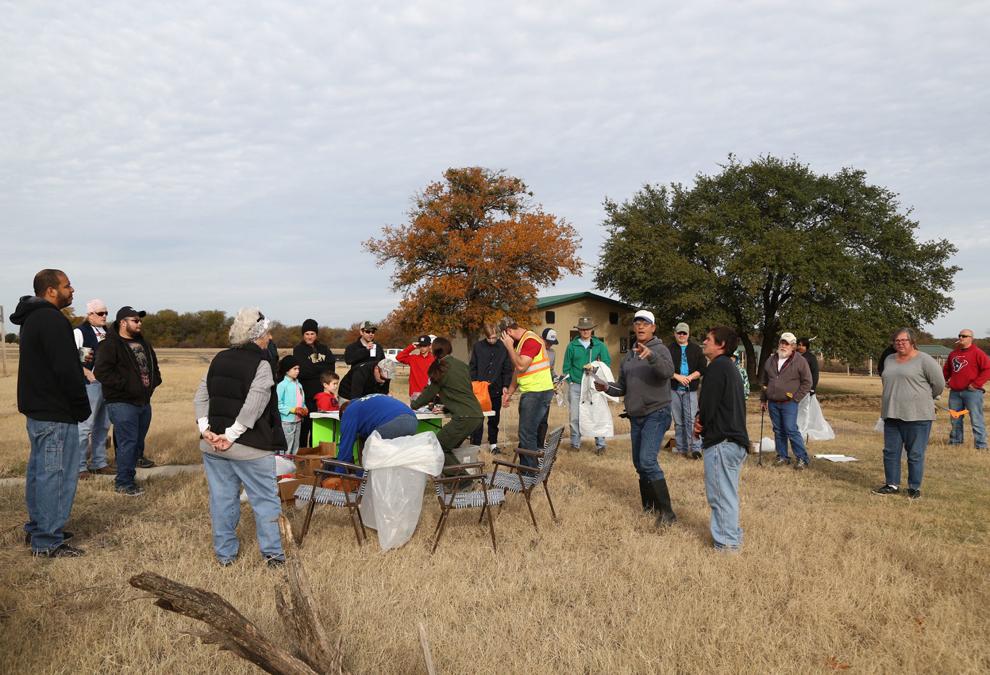 Other facilities will likely be opened by April, when the normal winter off-season ends, Heuring said. Corps officials are still assessing damage to roads, electrical systems, restrooms and playgrounds.
"It's a lot of work, but we need to get this back open for everyone to enjoy it," Gold said. "We need to take care of our parks."