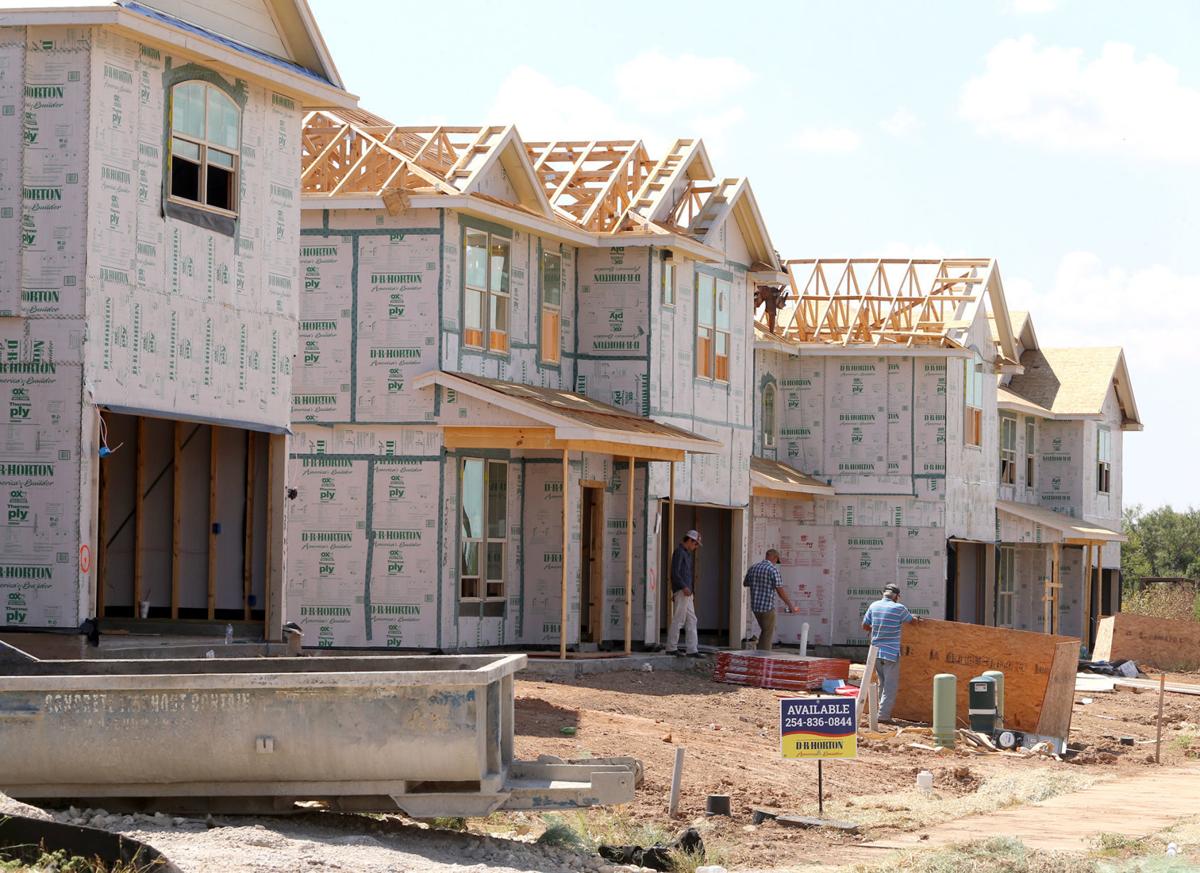 The rate of population growth in Waco may have hit a peak four years ago, but officials are making plans for more new arrivals than were envisioned in the latest comprehensive plan.
Sandwiched between the state's rapidly growing population centers — the Dallas-Fort Worth metroplex, San Antonio, Austin and Houston — Waco's growth is partially a reflection of statewide trends. Baylor Sociology Professor Charles Tolbert said Waco's growth rate started to shift about 2014, hit a recent high in 2015 and has been mellowing since.
"You can see why people got enthused, but if you check the numbers, it looks like it might have peaked in about 2015," Tolbert said. "While it's still robust, it looks like it might be going back to about 1% population growth a year."
Waco's population grew from 130,191 in 2014 to 132,342 in 2015, a growth rate of 1.7%, according to Tolbert's analysis of data from the U.S. Census Bureau's American Community Survey. The growth rate has declined annually since, hitting 1.6% in 2016, 1.5% in 2017 and 1.3% last year, bringing the most recent population count to 138,180.
Tolbert said he has been watching the city evolve since he moved back to Waco in 2000. Until about 2010, Waco grew about 1% a year, which is a sustainable rate for a city to manage, he said.
"It doesn't put a huge burden on the infrastructure as long as it's up to date, unlike Williamson County just to our south, growing at 3% all that time," Tolbert said. "That turned out to be one of the fastest growing counties in the country."
---
Waco-McLennan County growth, 2010-2019
| | Waco population | # increase | % increase | County population | # increase | % increase |
| --- | --- | --- | --- | --- | --- | --- |
| 2010 | 125,410 | — | — | 236,028 | — | — |
| 2011 | 126,691 | 1,281 | 1.0 | 238,564 | 2,536 | 1.1 |
| 2012 | 127,003 | 312 | 0.2 | 238,707 | 143 | 0.1 |
| 2013 | 129,031 | 2,028 | 1.6 | 241,481 | 2,774 | 1.2 |
| 2014 | 130,191 | 1,160 | 0.9 | 243,441 | 1,960 | 0.8 |
| 2015 | 132,342 | 2,151 | 1.7 | 245,671 | 2,230 | 0.9 |
| 2016 | 134,422 | 2,080 | 1.6 | 247,934 | 2,263 | 0.9 |
| 2017 | 136,437 | 2,015 | 1.5 | 251,259 | 3,325 | 1.3 |
| 2018 | 138,180 | 1,743 | 1.3 | 254,607 | 3,348 | 1.3 |
---
Tolbert said in his opinion Waco has managed its growth fairly well, but if the growth rate were to increase to 2%, it could start to pose a problem.
Rapid unchecked growth can strain existing roads and water and sewer systems and, in newly developed areas, require costly new infrastructure. One of the ways the city is hoping to manage growth is by implementing for the first time upfront fees developers would have to pay to offset the public cost of infrastructure needed to support what they build, known as impact fees.
Last week, the city's impact fee advisory committee settled on an estimated annual growth rate of 1.2%, an important first step to calculating the potential impact fees. It is also higher than the 1.07% rate projected in the city's comprehensive plan.
"Just 10 years ago, we were actually subsidizing new development through refunding of water and sewer installations, which no one does," Waco Metropolitan Planning Organization Director Chris Evilia said. "Ten, 15 years ago, there was so little development here that any incentive to change that equation was considered a good idea."
At that time, residents were leaving the city center as quickly as they could for suburban areas, Evilia said.
"Part of it, at least leading up to 2015, is that everyone that had the means to leave left," he said.
Whether a useful tool for encouraging economic development or a threat to it, impact fees could be coming to Waco by next year.
That exodus has slowed and stabilized, he said. In the South Waco area, for example, people have started to move back in within the last several years.
Evilia said it has always been the MPO's policy to encourage people to move to areas with existing infrastructure, meaning the urban core.
"If you're developing green space, you have to build all of that brand new at a considerable cost," Evilia said. "And of course, the road networks there just are not designed to handle that kind of growth and that kind of traffic volume."
City Planning Director Clint Peters said managing development is a balancing act, especially in Waco where most of the growth is happening in areas without the needed infrastructure.
"You have to balance. Is the return on investment, just from a financial standpoint, from all those taxes, going to offset all of those costs?," Peters said. "And those capital funds you're using to do that, is that siphoning off from other areas of town that could use that?"
The China Spring area, including the part in Waco city limits, has been contending with a crush of development and car traffic that spurred re…
"In the past, with new development regulations, we'd normally just get input from the development community and we wouldn't get input from neighborhood groups," Peters said. "As we've gone through this process, there's been a lot more interest from neighborhood groups who want to know, understand and have input on policies."
He said it is typically difficult to get community input, even on larger undertakings like the city's comprehensive plan.
"Both the China Spring and Highway 84 groups were focused on parks," Peters said. "We knew there was a lack of parks there, but they brought our attention to it and said 'Hey, this is important.'"
Be the first to know
Get local news delivered to your inbox!