The Waco BlueCats baseball team has a logo, an official beer and a website selling swag and season passes for opening season in April 2019 at a $12 million stadium in Bellmead.
What it does not have is an actual team, a league, or even a preliminary agreement with the city of Bellmead to build the public-private stadium.
In the next 15 months, Ventura Sports Group says it will build three stadiums, including Bellmead's, and field a total of six teams for the Ventura-owned Southwest League of Professional Baseball.
Of those six teams, only Bellmead and Royse City have been announced, with more to come next month, Ventura officials said.
Bellmead officials have proposed to spend $4 million in sales tax revenue to help Ventura develop a 3,500-seat stadium and mixed-use "baseball village" at Loop 340 and Research Boulevard. The Bellmead City Council this month agreed to ask voters on May 5 to approve an increased tax on hotel stays to help pay for the stadium's long-term maintenance.
That does not mean a deal to build the stadium is finalized. A 180-day nonbinding memorandum of understanding expired in 2016. That deal called for $4 million from the city of Bellmead, $4 million from private investors and $3 million in naming rights. It would have ensured that Ventura, not the city, would pay for the operation and maintenance of the stadium, which then had a price tag of $11 million.
But details remain sparse as to how the deal would be structured, who would own the improvements and what revenue Bellmead would receive.
One of those details would be what would happen if Ventura fails to meet its requirements or the BlueCats fold. Ventura has owned five teams over the last 14 years, four of which no longer exist.
City Manager Bo Thomas said he does not have a timeline as to when the city would draw up and approve the necessary agreements.
"I'm not going to have a development or operation agreement until the time I know there's a number of communities committed to the same project we're committed to," Thomas said. "Two communities don't make a league."
Ventura Sports Group CEO Mark Schuster said he is not worried about meeting Bellmead's requirements. He said he expects he can get an official deal with the city by April and soon thereafter start on construction, which would take 10 months.
"We're confident we can get it built in time (for the 2019 season)," Schuster said. "It's almost designed. We've had the plans with the architect a number of months. … We feel like we have a deal with the city. I think the city is committed. I know we're committed."
But not all Bellmead City Council members are convinced. Earlier this month, Mayor Doss Youngblood opposed the move to put the venue tax on the May 5 ballot, saying it would signal that the ballpark is a likely reality, "but nothing is happening." Councilman William Ridings said he has told residents the project is on hold.
In an interview Friday, Councilman Gary Moore said the May 5 election may determine the council's decision on the deal.
"If the citizens go in there and vote in May and say, 'Hey we don't want it,' then it's dead. It moves no further," Moore said.
Councilwoman Alfreda Love said the council would have to "have a discussion" if the measure fails, but she is positive about the negotiations and believes the stadium will bring retail and hotel activity to Bellmead.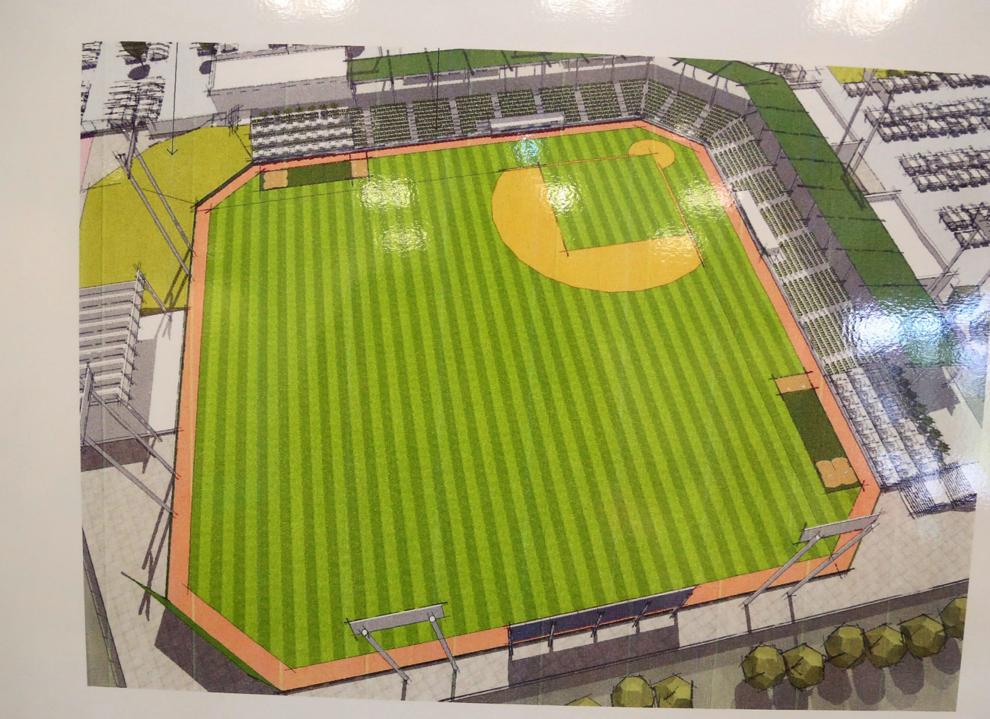 In an interview Friday, Schuster laid out how he expected a deal with Bellmead would work.
The city's incentives would be limited to the $4 million upfront sales tax contribution, half of which would be bonded over 20 years, and the long-term lease of the land, valued at $369,380.
Ventura would be responsible for all maintenance, operations and future renovations of the facility.
Ventura would receive all ticket sales, concessions, rental fees, and revenue from licensing, advertising and naming rights, as well as rent from the associated 40,000 square feet of retail, office and restaurant space at the "ballpark village."
Bellmead would receive a fee of 75 cents added on to every paid ticket, generating some $125,000 to $175,000 per year, according to Schuster's estimates.
Bellmead would receive annual lease revenues starting at $30,000 the first year and eventually scaling up to $80,000, according to an economic impact report Ventura commissioned.
The city would own the land but Ventura would own the "vertical improvements" — the stadium and buildings — as long as it meets its contractual obligations.
The city would collect sales tax from the "ballpark village," as well as property tax on equipment, but the land and buildings themselves would be exempt.
Thomas, the city manager, said it was his understanding that the city would own the structures as well as the land. He said it is important to know that if the tenant does not perform, the city would end up with a valuable asset and could shop around for a new tenant and team.
If voters approve increasing the hotel venue tax from 6 to 8 percent, the city could sock away about $125,000 a year for a "rainy day fund" for maintenance and improvements in case the stadium were to revert to the city, Thomas said. But he said the city does not want to be in the baseball business.
The cities of Laredo and Grand Prairie, which have independent minor league stadiums that were formerly run by Ventura, each spend more than $600,000 a year maintaining those stadiums, officials in those cities said.
Schuster said those facilities cost more to operate because they are much larger than the proposed stadium in Bellmead, and because they have natural surfaces rather than artificial turf.
"The last two stadiums in Grand Prairie and Laredo were just too big," Schuster said. "We said, if we're averaging 3,000 attendance, why are we building 6,000 seats? When we have 3,000 in a stadium I want it to appear full."
Behind the zany mascots of independent minor league baseball is a volatile business in which teams are constantly forming, moving and dissolving.
He said Ventura's new model is to build entertainment and retail centers that are anchored by a ballpark that can be used for concerts, high school and college sports, even minor league soccer.
"Our business plan isn't a professional minor league ballpark," he said. "This is a multipurpose venue that will live and breathe year-round."
Schuster said he does not expect Bellmead or other prospective Southwest League cities to spend money on new stadiums until the league is solid.
"We completely understand that," he said. "Our side is a combination of equity from me and my partners, and debt. Our lenders aren't going to lend money until the league is set."
In Royse City, a community of about 14,000 east of Rockwall, school and city officials are working with Ventura on a multipurpose sports facility that would be partially funded by local sales taxes and owned by Ventura.
Larry Lott, Royse City Community Development Corporation executive director, said he is confident the league is progressing, and Schuster has told him he has letters of intent from four other teams. Lott said Royse City officials will not agree to a deal until there are six confirmed teams and a contract the city can live with.
"I know Mark wants to start construction this year," Lott said. "We still have a ways to go to get there."
In addition, the city council of Joplin, Missouri, signed a nonbinding agreement with Ventura in in December to move forward on a new baseball team to play at the city's Joe Becker Stadium.
Schuster said his firm is in discussions with 23 cities and eventually intends to expand the league to 16 teams. Most would be in Texas, with others in Louisiana, Missouri and Colorado.
Ventura has owned or co-owned five minor league teams since its formation in 2004, most of them in the American Association of Independent Professional Baseball. But Schuster said that league's center of gravity is more to the north and east, and there is a need for a more Texas-centric league.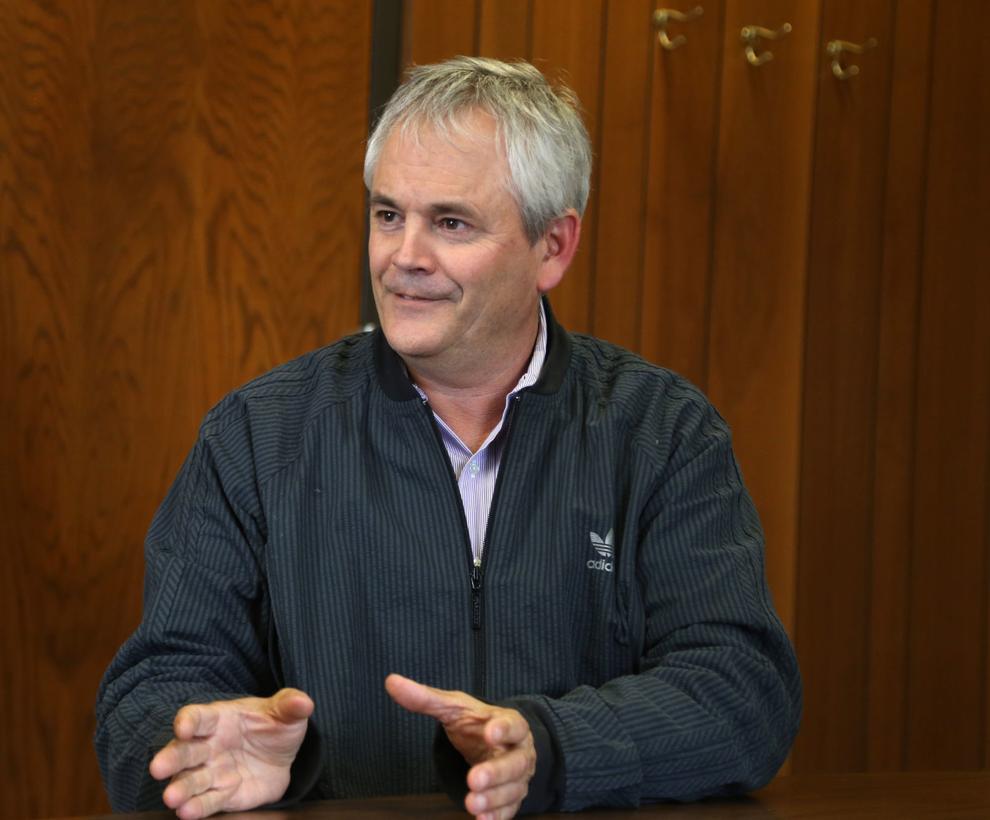 Tom Hill, a former Baylor University assistant athletic director who has been named president of the Waco BlueCats, said a geographically centered league makes sense.
If a Texas minor league team gets to play most of its games in Texas, it saves money on travel and builds a sense of intercity rivalry, Hill said.
He said fans enjoy seeing young, unknown players come out to prove themselves. But fun is the main attraction, he said.
"In minor league, if you come to the game to know the score, we haven't necessarily done our job," Hill said. "You're trying to create pure entertainment."
Reporter Cassie L. Smith contributed to this article.