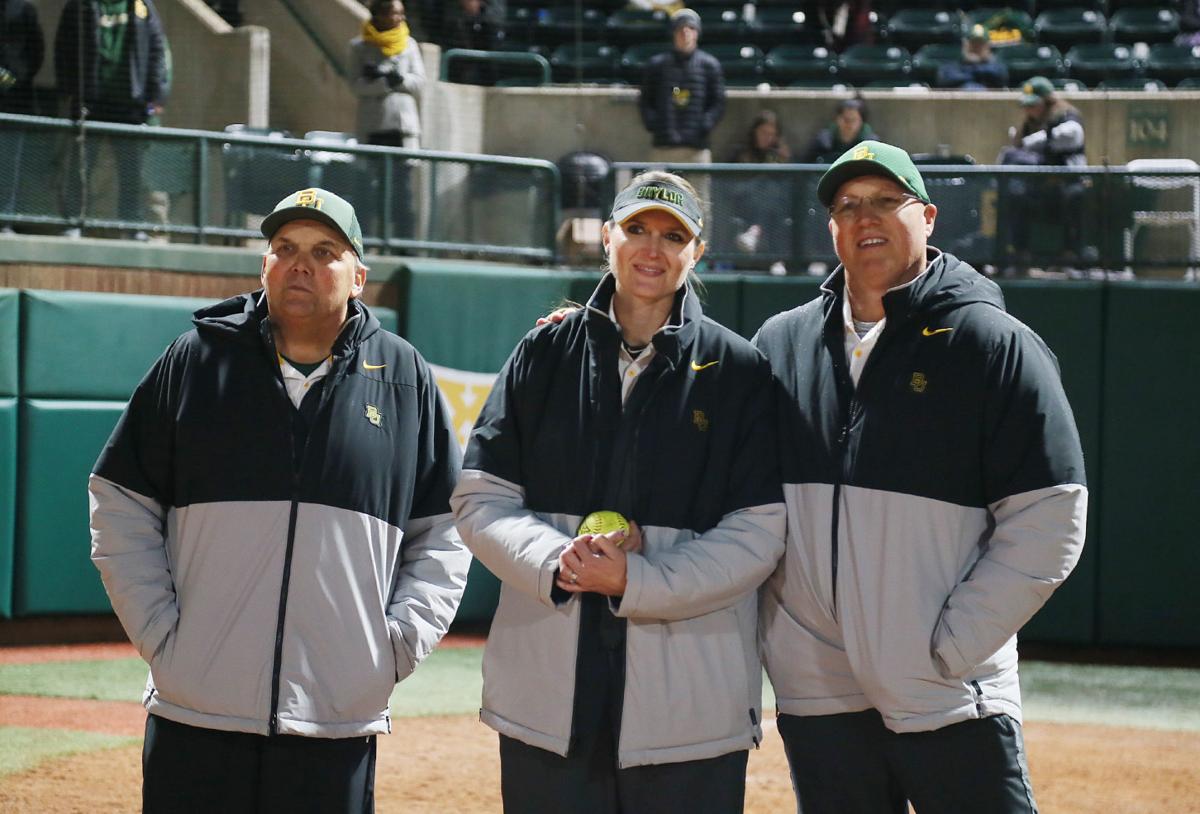 Baylor University's Equity Office is conducting an inquiry into complaints against an assistant softball coach who posted controversial comments about racial issues on social media.
Baylor Athletics Director Mack Rhoades did not reveal the nature of the complaints under review by the office, which handles matters related to equal opportunity, affirmative action and civil rights.
"We are looking into the allegations brought forward concerning our softball coaching staff," Rhoades said in a statement. "Any time we receive reports of conduct that may not adhere to university policy or standards, we thoroughly review the situation through the appropriate university channels. Personnel matters are subject to privacy rules and additional details cannot be shared."
Waco attorney David Deaconson, who represents Baylor head softball Coach Glenn Moore and Mark Lumley in the inquiry, said it his understanding that the probe began after complaints about Lumley's "personal, conservative, Christian Facebook posts."
"Taking social media posts to try to ruin somebody's job, I think, is inappropriate," Deaconson said. "He has a First Amendment right to his conservative, Christian values at a Christian school. The sole impetus for this was somebody complaining about those Facebook posts. In today's climate, a university has to take everything seriously regardless of how unfounded factually it may be.
"The complaint arose from an assistant coach expressing his First Amendment rights on his personal social media page. The entire coaching staff is now being attacked. I have no doubt that when the facts come to light, this coaching staff will remain intact in coaching the Baylor softball team," Deaconson said.
Lumley, who is battling recurring bouts with cancer, declined comment when contacted by the Tribune-Herald. Moore and assistant coach Britni Sneed Newman did not return phone messages.
"Coach Moore and Coach Lumley have widespread support from those who truly know them," Deaconson said.
Deaconson confirmed that copies of Lumley's Facebook posts formed the basis of Baylor's inquiry. Some are reposts from conservative media outlets and figures such as Bill O'Reilly, Breitbart News and PragerU on topics such as Black Lives Matter, the history of slavery and "white liberalism."
One person who responded to Lumley's post told him that the "chemo and radiation has affected your brain." Lumley responded, "You are a smart guy, but man do you need Jesus in your life! Socialism has failed around the world and that's the truth! I love our country the way it is."
Another person who responded to a Lumley post said, "You are trying too hard to defend this stuff. All you have done for the past two weeks has (sic) post images of black people saying things that make you feel good. I love you Coach I think you're a great person but I'm sorry on the inside I believe that you are a racist I'm going to have to unfriend you and not have contact with people who can't understand. God bless you have a wonderful life may things be well for you and your family."
Lumley responded," You obviously don't know me! I love America and racism is definitely a problem in this country but people blacks and whites are being manipulated to destroy our Republic! God Bless you and you have a wonderful life as well! We are still brothers in Christ!"
Moore and Lumley have coached at Baylor 20 years. Moore and his staff have guided the Lady Bears to 13 NCAA regional appearances and four Women's College World Series berths. With a 19-4 record, the Lady Bears likely were on their way to a ninth NCAA regional appearance in the last 10 years when the coronavirus pandemic shut down the season in mid-March.
Newman has coached at Baylor 17 years.
Be the first to know
Get local news delivered to your inbox!