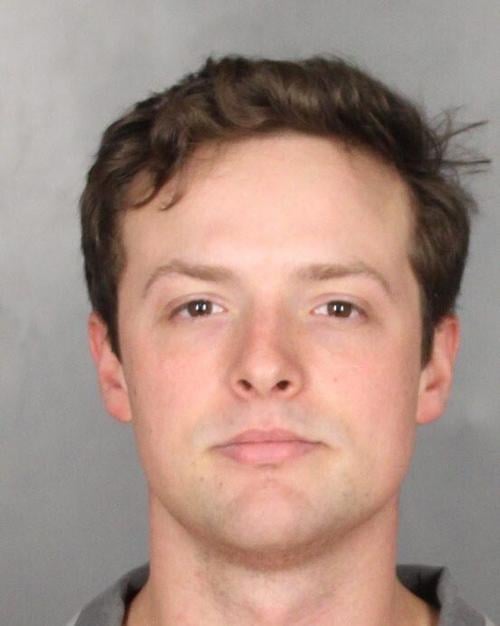 ---
The 20-year-old Phi Delta Theta president at Baylor University was arrested Thursday on a sexual assault charge for allegedly forcing himself on a woman outside of a fraternity party, Waco police Sgt. W. Patrick Swanton said.
Jacob Anderson was charged after a female was taken to Baylor Scott & White Hillcrest Medical Center for a sexual-assault medical exam following a fraternity party at a house in the 2600 block of South Third Street on Feb. 21. Hospital officials notified Waco police of the alleged assault.
"The female said that she had been at a party at a fraternity in South Waco. She said she was handed a drink of some kind of punch and was told, 'Here you go. Drink this,' " Swanton said, citing police reports. "She said shortly after that she became very disoriented, was taken outside by our suspect, who is Jacob Walter Anderson, and she said when they got outside, Anderson forcibly sexually assaulted her."
According to the arrest affidavit, Anderson took the victim "to a secluded part of the grounds behind a tent in order to get some air, however once away from everyone else attending the party" he sexually assaulted the woman. Court documents stated that the victim lost consciousness, but awoke alone a short time later in the same outside area before returning to the house and finding a friend, who took her immediately to the hospital.
Baylor spokeswoman Lori Fogleman confirmed that Anderson is a junior at Baylor. The Texas Lambda Chapter for Phi Delta Theta lists Anderson as the fraternity's president. Swanton said police reports also indicate Anderson is the fraternity president.
Anderson's defense attorney, Clyde Chandler, of Rosebud, said his client's case is in the preliminary stages and said he is aware of allegations involving his client and a female Baylor student. Chandler said he is looking into all statements and gathering information about the party, but added he knows the implications of the charge.
"This is a heck of a time to be accused of sexual assault, especially at Baylor University, with Baylor's history with not being truthful with what's going on," Chandler said. "I am going to meet with the family and we are going to plan our strategy because this is, of course, serious. Serious to everyone involved, not just my client, because we have to get this right."
Anderson's arrest comes as Baylor is facing heavy criticism regarding how the school has handled recent rape allegations. An ESPN "Outside the Lines" report featured multiple women who claimed they were raped by former Baylor football player Tevin Elliott, who was convicted on two counts of sexual assault in 2014 and sentenced to 20 years in prison.
In the wake of the televised report, other accusations of Baylor mishandling sexual assault cases have been reported to the Tribune-Herald, with sexual assault victims publicly airing their complaints. One woman said she was told by Baylor police when she reported an alleged rape that an officer blamed her, telling her that she would not have been assaulted if she had not been drinking.
Anderson was released from McLennan County Jail on a $50,000 bond Thursday evening.