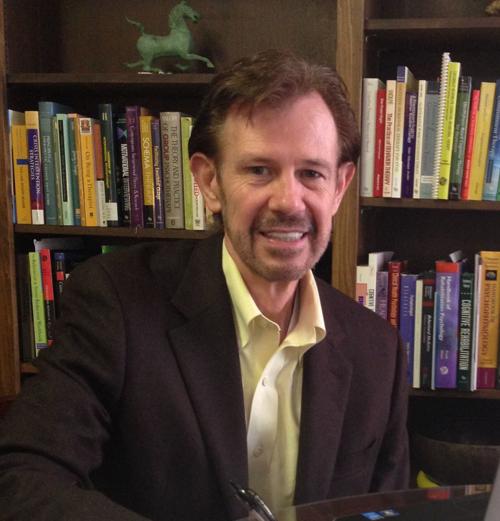 Doctors are not yet at the point of prescribing two songs and a symphony before bed, but a new study by a Baylor University lab is exploring the potential for integrating music into pain treatment therapies.
Baylor's Mind-Body Medicine Research Laboratory recently secured a $97,000 National Endowment for the Arts research grant to look at the effect music can have on pain management and sleep for older adults.
The award, one of 15 grants announced this month by the national arts agency, will underwrite a two-year study in which 66 senior adults suffering from chronic low back pain will listen to music on a daily basis and record its effect, if any, on how they feel pain.
Lab director and Baylor psychology and neuroscience professor Gary Elkins said the study may provide some hard numbers for what many already believe: Listening to music can ease pain and stress.
"Music is known to be one of the ways people cope with stress and pain management," Elkins said. "People listen to music to sleep better. There are even some hospitals with music therapists on their staffs, but there's not been a lot of research, empirical research, done."
He hopes the data collected from the study will provide an important next step for future exploration of how music can be used in medical therapies. As the nation addresses opioid addiction, nonpharmaceutical approaches to pain relief are getting more attention.
"Opioids are no longer the first line of intervention," Elkins said. "We want to find out, does music work? and give some insight into how it works."
Elkins, whose past research has explored the clinical and therapeutic uses of hypnosis, is joined by Baylor associate music professor Lesley McAllister and Baylor psychology and neuroscience professor Keith Sanford in the team overseeing the study. They bring special skills to the project, he said: McAllister's grasp of music and Sanford's experience in biostatistics.
"We were really excited to find a statistician who's also a musician," Elkins said.
The study will use seniors who daily score a 5 or higher on a 10-point pain chart and who have access to a computer. They will be asked to listen to music samples and record their pain levels before and after the music, among other things. They will submit their results from home via telehealth technology, a part of the study proposal that proved necessary with the COVID-19 pandemic severely limiting travel by and access to seniors.
The first round of the study will use Baylor Symphony Orchestra recordings as the music for listening purposes. In later weeks, participants will get to choose the music.