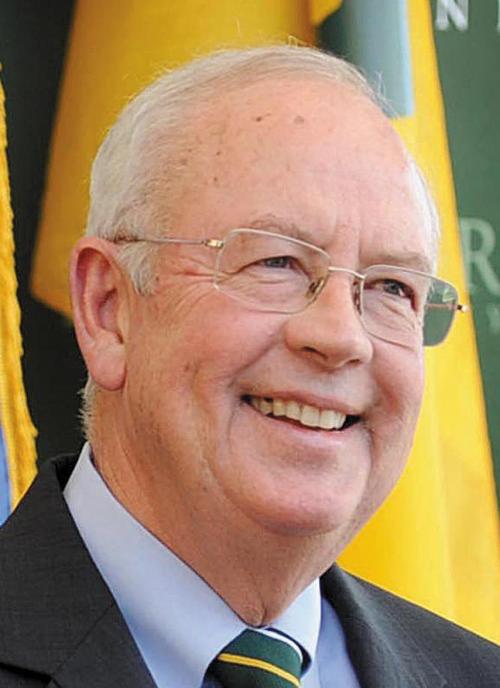 ---
Baylor University President Ken Starr hosted round-table discussions with students Friday afternoon to gain a new perspective on how the university has handled sexual assault allegations.
"The students with whom I met were thoughtful, open and showed great maturity in expressing themselves," Starr said in a statement Tuesday evening. "I will continue having conversations with students, faculty and staff as together we address the tragic and complex issue of interpersonal violence."
Laura Seay, a Baylor alumna and assistant professor at Colby College in Maine, said input from students, and from sexual assault survivors and advocates, offers crucial perspective for administrators.
"If the students involved are knowledgeable and committed to working on this issue, that's great," Seay said of last week's meetings with Starr. "I hope it would include survivors and advocates of this issue. I think students have to be the ones who clue the administration and faculty in to what students talk about and say about these issues. The more voices, the better."
Seay organized "An Open Letter to Baylor University on Responses to Sexual Assault," an online document demanding a response from Baylor that was signed by 1,704 people. The letter was sent to Baylor's Board of Regents last week.
Entrepreneurship junior Emily Neel, 21, said she attended the first of three student meetings Friday.
"I think that Judge (Starr) opening up his office to actual students who have actual opinions on these matters is a huge step toward solving the problems of interpersonal violence on campus," Neel said. "I know that the students who were there in the round-table discussion on Friday felt a lot of respect for Judge Starr and the administration for really trying to change things and make Baylor a safer and more comforting place to be."
She said students were selected based on their leadership positions, including students representing the athletics department, dormitory community leaders, members of Greek life and Baylor NAACP.
"I wish that everyone who is frustrated with the current situation could have been in that room with us and heard what we did," Neel said.
Neel is a member of the Student Senate and said she was invited by Student Body President Pearson Brown. Brown was unavailable for comment.
Thirteen students attended the first meeting, nine attended the second meeting, and 11 attended the third meeting, Neel said.
University scholar senior Jacob Imam, 22, said Starr asked which problems students are still discussing and where problems still lie, including oversights by administration.
"That's a worthy goal," Imam said of Starr's plans.
The university has been criticized for how it has handled allegations of sexual assault by students. An ESPN report covered the university's response to allegations against two former football players, both of whom have been convicted of sexual assault. The most recent conviction is being appealed.
On the day of the vigil, junior Cailin Ballard wrote in a blog that Baylor police blamed her for her reported sexual assault in 2013.
"They literally told me that if I hadn't been drinking or hadn't gone to the party, I wouldn't be in this scenario," Ballard said to the Tribune-Herald.
Another woman, who chose not to give her full name, also came forward publicly at the vigil as a sexual assault survivor.