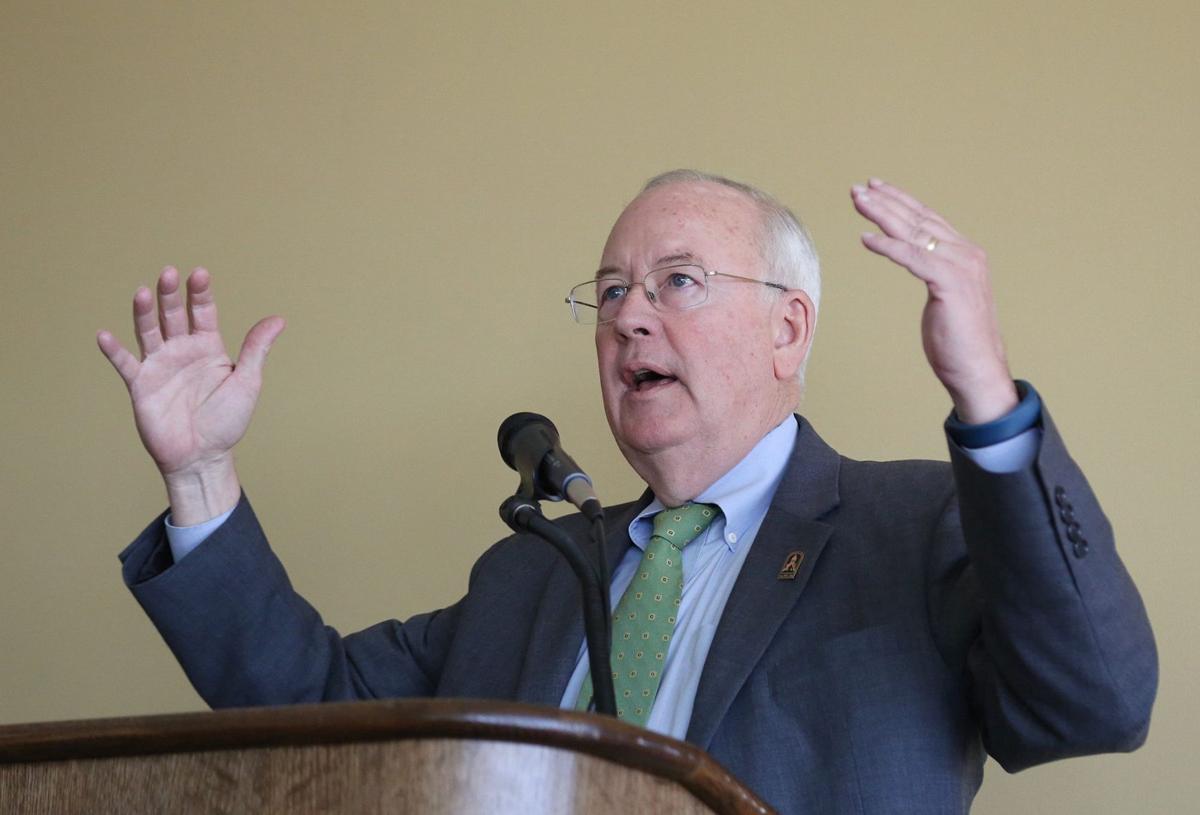 ---
Ken Starr remained as Baylor University's president Tuesday, despite media reports that he had been fired from the job earlier in the day, outgoing board of regents Chairman Richard Willis said.
Willis declined to elaborate on Starr's future Tuesday afternoon but confirmed Starr was still the president Tuesday and told the Tribune-Herald by phone that the board will provide more information soon. Baylor has come under fire in recent months for its handling of reported sexual assaults, including several against football players.
An Austin blogger published a report early Tuesday citing anonymous sources in stating that Starr, Baylor's president for six years, was removed from the presidency. Multiple media outlets, including The Washington Post and The Dallas Morning News, subsequently published the story, citing the blog.
Amid the reports, Starr remained at work Tuesday, said Rebecca Malzahn, deputy chief of staff in the president's office.
"We've been hard at work with the president all day," Malzahn said Tuesday evening. "He's still president today."
Baylor spokeswomen Lori Fogleman and Tonya Lewis were not in their offices Tuesday and did not respond to messages, and an employee said they were in a meeting on campus. Fogleman released this statement on behalf of Baylor:
"The Baylor Board of Regents continues its work to review the findings of the Pepper Hamilton investigation, and we anticipate further communication will come after the board completes its deliberations. We will not respond to rumors, speculation or reports based on unnamed sources, but when official news is available, the university will provide it. We expect an announcement by June 3."
Several now-former Baylor football players have been accused of sexual assault in recent years, including former defensive end Shawn Oakman, who was arrested in April.
In 2014, former football player Tevin Elliott was convicted of sexual assault and sentenced to 20 years in prison. Multiple women have alleged they were raped by Elliott and that the school did not respond adequately.
In 2015, former football player Sam Ukwuachu was convicted of sexually assaulting a Baylor athlete. Two other former football players were accused of sexually assaulting a woman at an off-campus party in 2013, and a former tennis player is the lone suspect in a sexual assault case that has been active for more than eight months.
Also, a former president of a suspended Baylor fraternity chapter was charged with sexual assault earlier this spring after allegedly assaulting a woman at an off-campus party.