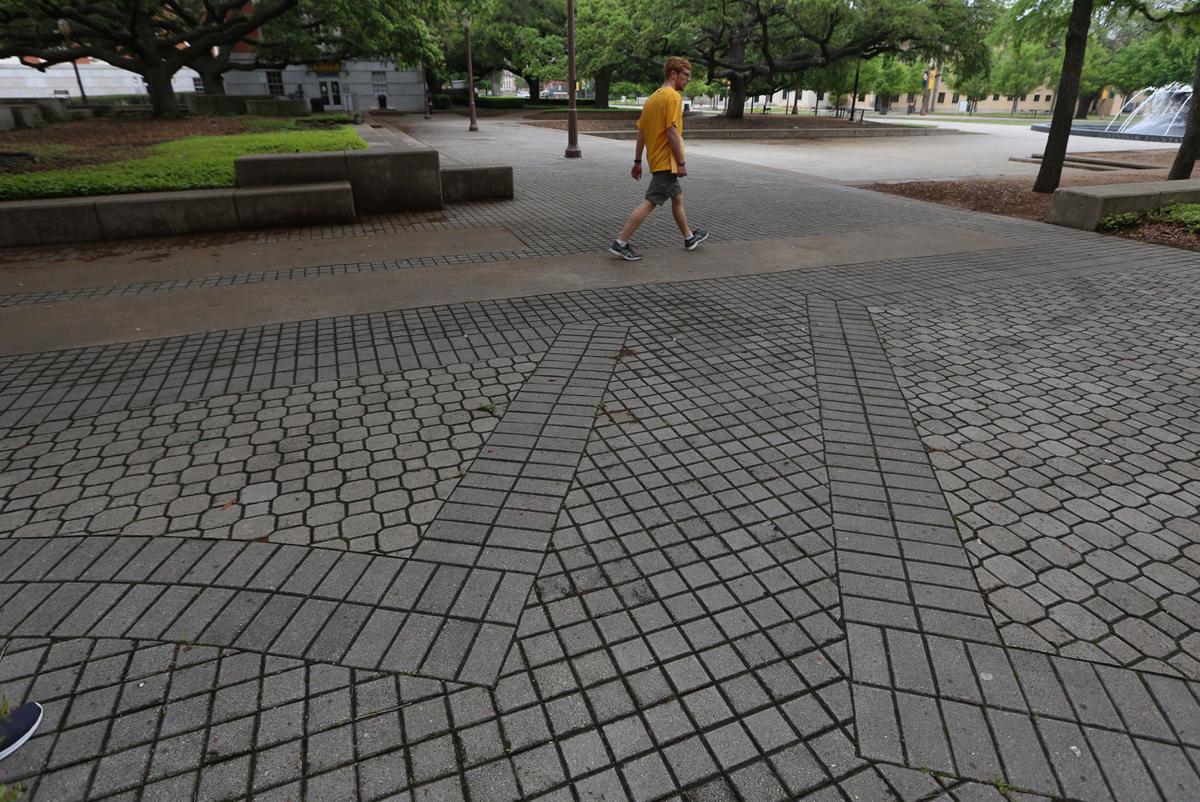 Baylor University students and faculty returning to campus this fall will find fewer of them in a fall calendar that stops in-person classes and exams after Thanksgiving.
The adjusted calendar also removes Labor Day and fall break as holidays and cancels a Dec. 19 commencement for those earning degrees in the fall. Affected graduates may participate in the spring 2021 commencement ceremonies.
Baylor President Linda Livingstone announced the changes in a message to Baylor students, faculty and staff Thursday, the latest update on the university's plans for resuming classes this fall after ending on-campus instruction in mid-March.
The shortened schedule is meant, in part, to reduce the possible risk of COVID-19 exposure related to student travel during fall break and around Thanksgiving, Baylor spokesperson Jason Cook said.
The fall calendar has classes starting Aug. 24 with final exams held online or otherwise remotely Dec. 3-8. Staff members who have had Labor Day and the Wednesday before Thanksgiving off will be given two floating holidays to use by May.
Cook said Baylor does not have a required number of days of instruction but follows a credit hour policy set by accrediting agency Southern Association of Colleges and Schools Commission on Colleges.
The truncated calendar also will result in reductions in housing, dining and parking expenses for students as those costs will be prorated accordingly. The school did the same for students who did not return to campus after this past spring break, offering credits to returning students and refunds for graduates.
Baylor Law School operates on the quarter system, and its academic calendar will not be affected by the university's action.
Fall enrollment numbers are still indefinite at this time, but university officials are planning for an enrollment near last fall's, Cook said. They have noted strong participation in online orientation, registration for a virtual Line Camp and requests for on-campus housing, he said.
Baylor's Student Life Team is working with the university's Project 8.24 Team, the committee assembled to guide strategies for the return to campus, on adapting the school's traditional Welcome Week for incoming freshmen given new COVID-19 protocols.
"This is obviously a very fluid process given the uncertainty caused by COVID-19, but as of today time is on our side," Cook said.
In messages in May and June, the Baylor president has characterized the school's approach to limiting the risk of COVID-19 spread as a multi-layed "Swiss cheese model," with practices such as masking, hand-washing, social distancing and regular sanitizing and disinfection each playing a part in a comprehensive strategy.
Presently, all individuals on the Baylor campus must wear face coverings in all buildings.