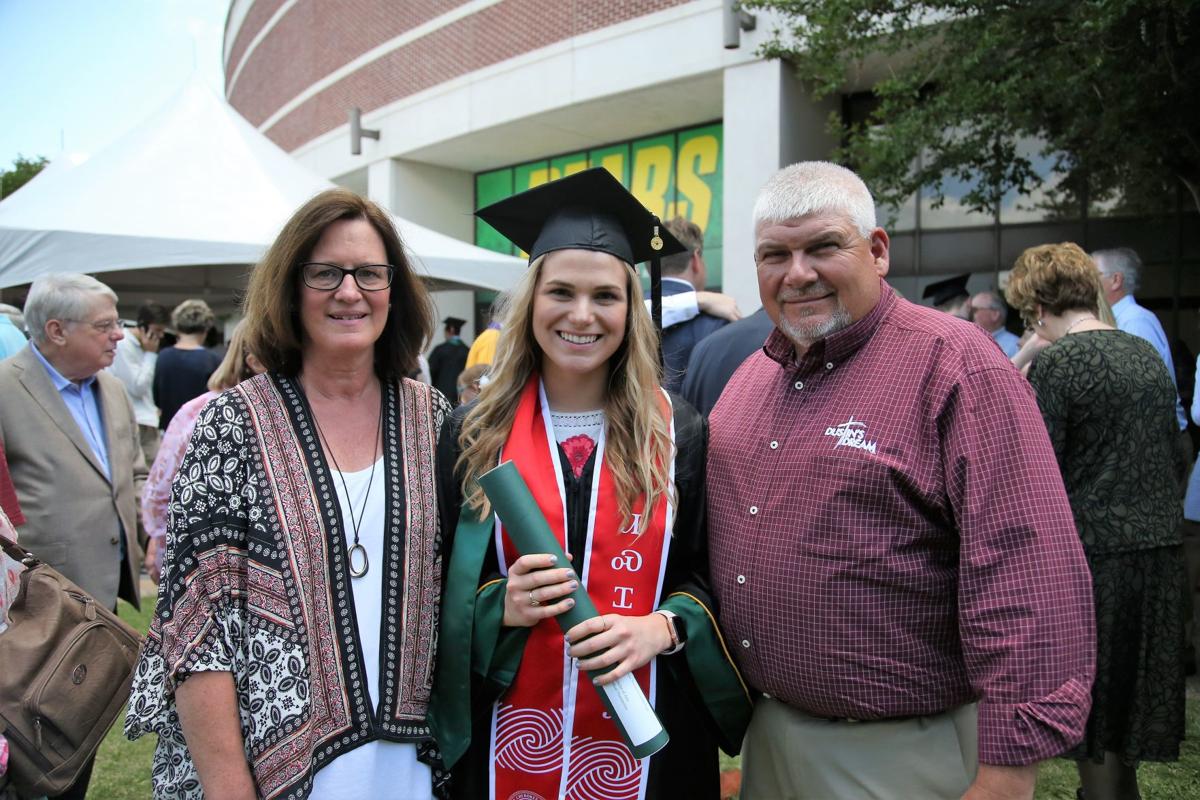 When Danae Chamberlain picked up her diploma at Baylor University graduation last week, she wore a necklace marked with the fingerprints of an older brother who would never be able to walk that stage.
For her, it was a token not just of loss but inspiration.
Dustin Chamberlain was killed in the family's Arkansas home during a 2011 home invasion when he was a Baylor sophomore home for Christmas break. The killing, which was followed by the suicide of the shooter, came as a jolt to Danae and her family.
"Whenever my brother passed away, I was a sophomore in high school," she said. "And it really kind of forced me to grow up really fast and reprioritized things that I valued, and I really think that's when my faith became my own, separate from something just my parents believed and something I did."
Chamberlain and her family are now carrying on Dustin's legacy in different ways.
Danae Chamberlain just graduated with a bachelor's degree in medical humanities, and plans to become a child life specialist providing support and care to children in medical environments. Her brother had been on a similar path, studying pre-med and planning to be a pediatrician.
"The hard part was that he wasn't there," said Deondra Chamberlain, Dustin's and Danae's mother, referring to the commencement last week. "He'd be so proud of her."
In the meantime, the family has developed a nonprofit, Dustin's Dream, which works to expand health care access to people in developing countries, fund medical mission trips and provide scholarships to students looking to enter the medical field.
It's what Dustin would have wanted, his family says. Photos on the Dustin's Dream website show passages he underlined in his personal Bible and notes he had written for himself.
"Serving ppl is how to find purpose in one's life," one note said.
The most significant structure of Dustin's Dream is the Heart of Love Medical Clinic, a three-floor facility that provides general health care, physical therapy, dental and lab services in Guatemala City, Guatemala. It is located next to one of the world's largest dumps, with 10,000 people living nearby.
A Baylor team of 12 neuroscience and pre-med students, two faculty members and two medical doctors are currently in Guatemala City with the nonprofit, focusing on medical and community health initiatives, traveling clinics and education for mothers and children.
"We did not expect it to really become what it was," Danae Chamberlain said. "I didn't know … how big we thought it would grow. But it has really just kind of taken off. We started with nothing and here we are now."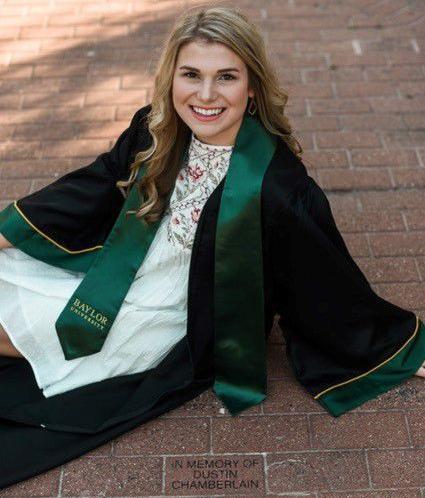 Danae herself will take a trip with the ministry to Guatemala next month.
Her brother's interest in the medical world wasn't the only influence he had on her — spirituality became a top aspect of her life after the tragedy.
"I really kind of began to understand what faith in Jesus Christ looked like," she said. "I think that's when I decided I wanted to do something medically related or something more directly involved with people."
Danae said the Baylor community embraced her family after Dustin's death and provided her with the education and faith she wanted in college.
Danae's graduation, in the same year Dustin would have graduated from medical school, was symbolic of Dustin's love for the world and the reach of his legacy.
"His sister going to Baylor was a big step," Deondra Chamberlain said. "(We were) trying to figure out if it was really for her, or because that's what he wanted. I've come to believe now — in questioning God, 'Why did you take him so far from home if he was going to be gone in a year and a half?' — it looks like now he paved the way for Danae because she had an amazing experience there."
Be the first to know
Get local news delivered to your inbox!