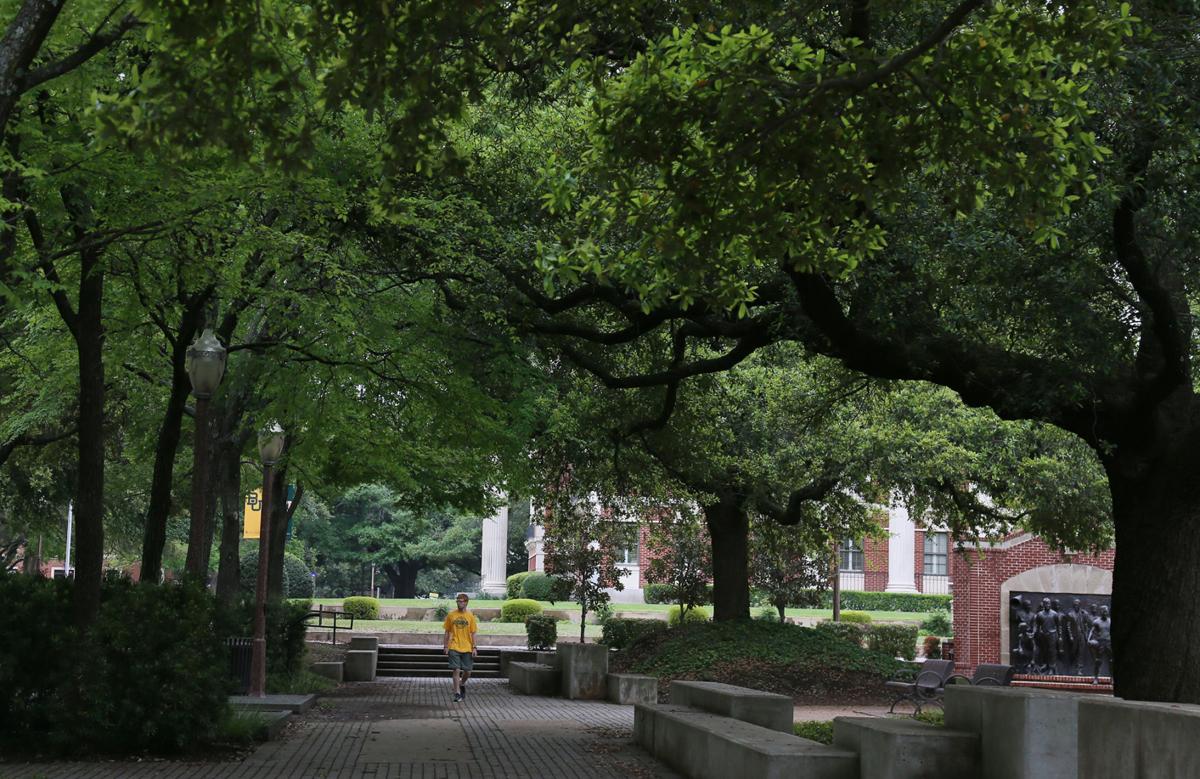 A growing wave of class-action lawsuits against universities is spreading across the country, filed by students alleging breach of contract and seeking refunds for actions schools took in response to the coronavirus outbreak.
Baylor University joined the ranks this week of at least 125 private and public universities being named as defendants in at least 175 lawsuits across the country.
The suit against Baylor seeks class-action status and was filed by Allison King, a sophomore from McAllen. She is represented by Roy Willey, an attorney from South Carolina whose firm has filed at least 30 lawsuits since April 8 against colleges and universities across the country.
King's suit, filed in Waco's federal court, alleges breach of contract and unjust enrichment by Baylor and seeks refunds for tuition, parking, housing, dining and other costs associated with attending the private Baptist university after they closed the school and converted to online-only classes.
"These cases are about basic fairness," Willey said in a statement. "Colleges and universities are not unlike any other business in America and they too have to tighten their belts during this unprecedented time. They are not any more entitled to keep money for services they are not delivering than the mom and pop bakery on Main Street.
"Students and their families have prepaid tuition and fees for services, access to facilities and experiential education, and the universities and colleges are not delivering those services, access or experiences. Now universities are not delivering those services that students and their families have paid for, and it's not fair for the universities with multi-million dollar endowments to keep all of the money that students and their families have paid. It is not fair to pass the full burden onto students and their families."
Baylor spokesperson Jason Cook said Baylor did refund housing, dining and parking balances to students for the spring semester. He declined to say how much the school refunded to students, but said the figure was in the "millions of dollars." Even though instruction was limited to online, students still had "interaction" with their professors and were given academic credit for coursework, Cook said.
"Baylor University stands by the decisions that were made during the spring semester as part of an unprecedented time for our country and all of higher education," according to a statement from the school. "In a time where businesses and other organizations shut their doors from coast to coast, Baylor stepped up on behalf of our students through many unique, creative and sacrificial ways to fulfill our mission and provide educational services during a pandemic not experienced in more than 100 years."
Last month, Baylor regents approved a $73.3 million budget cut, leaving a $679.9 million budget for the upcoming year. The school is under a hiring freeze, and administrators said at the time they would employ fewer adjunct instructors and would cut staff positions, though they had not decided which positions.
King's lawsuit states she paid $21,421 to cover spring semester tuition, plus $2,261 for a general student fee, $50 for lab fees, $90 for chapel fees and $1,773 for a meal plan.
The lawsuit alleges she was deprived of many aspects of college life after Baylor closed its campus March 16, including Big 12 sporting events, access to the 156,000-square-foot McLane Student Life Center and activities with sororities and fraternities, religious groups, honor societies and more.
The lawsuit also alleges that studies show that online learning is not as effective as traditional, in-person instruction and that online colleges rank last in terms of "employer desirability of college type."
"There is no question that class room learning — and all of the experiences that come with on-campus education — is more valuable to the student than online learning," the suit alleges. "Students pay — and borrow — hundreds of thousands of dollars for the on-campus experience because it provides the students the opportunity to engage directly with their professors, to meet and share experiences with diverse and accomplished individuals from around the world, to join student clubs, to build professional networks, and to experience the campus environment.
"Online learning offers none of these opportunities — and carries few of the massive expenses associated with live classroom learning. For these reasons, many students spend tens of thousands of dollars on private colleges and universities that afford the opportunity for in-person college education."