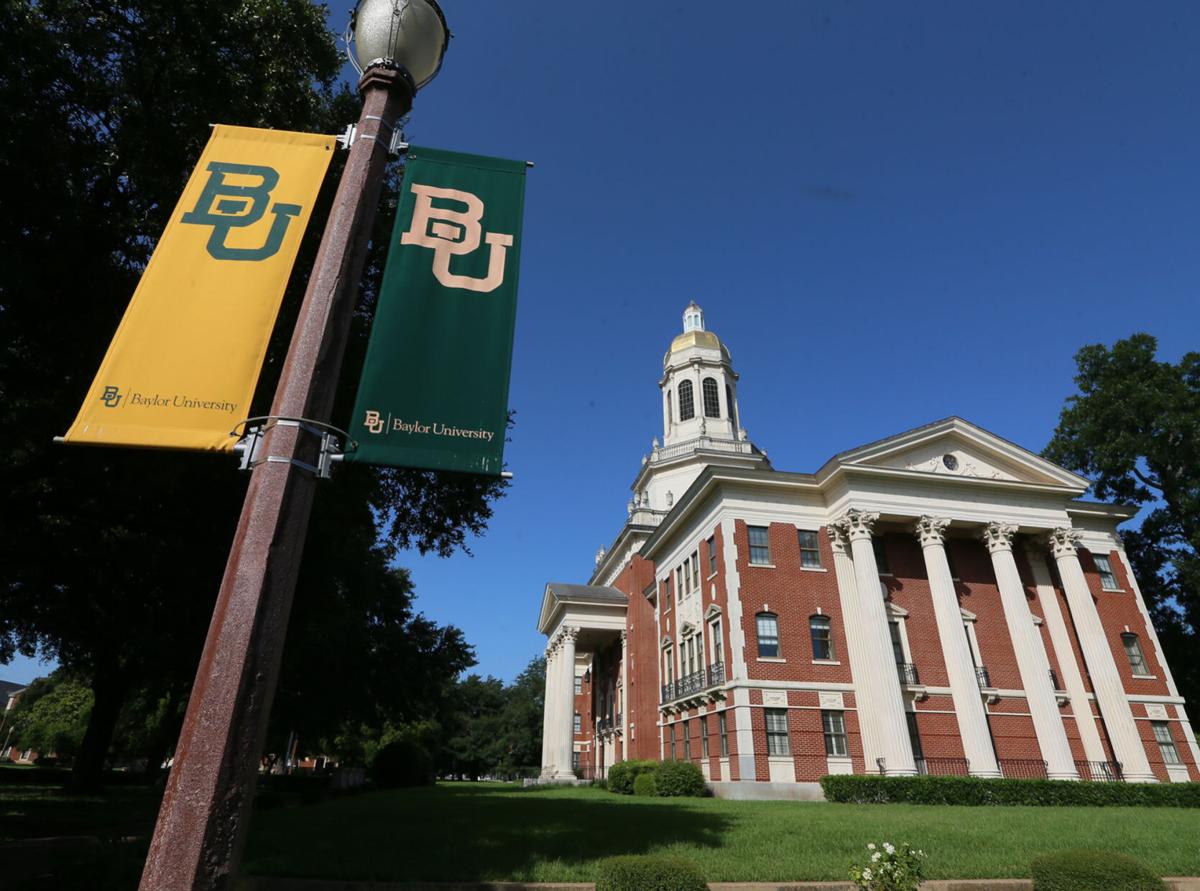 Students headed to Baylor University in the fall must pass their first test before the semester starts, faculty and staff members, too.
Baylor announced Thursday it is mailing all students, faculty and staff members at-home test kits for COVID-19, and they must receive a negative result before going to campus next month for the fall semester.
In the weeks before the announcement, the university rolled out safety measures including moving 24% of its courses online and requiring face coverings for everyone on campus.
Baylor President Linda Livingstone made the announcement in an email to students and employees Thursday afternoon.
"One of the most common questions I've been asked as of late: 'What can I do to help the University?,'" Livingstone wrote. "We want to remind students that if you undertake risky behavior, such as not wearing face coverings and gathering in large groups, it will potentially impact your fall semester — for yourselves and possibly also for others."
Baylor spokesperson Lori Fogleman said the university would release more information about the testing effort next week.
"As the countdown to Aug. 24 continues, please pay close attention to all communications from the University," Livingstone wrote. "Our plans are rapidly evolving based on the latest COVID-19 developments as we continue to prepare helpful measures for your health and well-being this fall.
The take-home tests are only the first step. During a press conference after last week's Baylor Board of Regents meeting, Livingstone announced the university was looking into surveillance testing as well as testing symptomatic students. Fogleman said the surveillance testing would be separate from the at-home tests.
In a letter to Baylor faculty earlier this month, Provost Nancy Brickhouse said the university would be pursuing more rigorous testing that would "allow Baylor to manage a student population situated in a state with very significant community spread." Plans include working with Baylor experts to monitor and conduct testing on the sewage leaving on-campus residences.
According to an article in Nature published in April, sewer testing can provide information about how widespread the virus is in, for example, a city, and can also warn of when the virus has returned to an area.
Concerned about COVID-19?
Sign up now to get the most recent coronavirus headlines and other important local and national news sent to your email inbox daily.