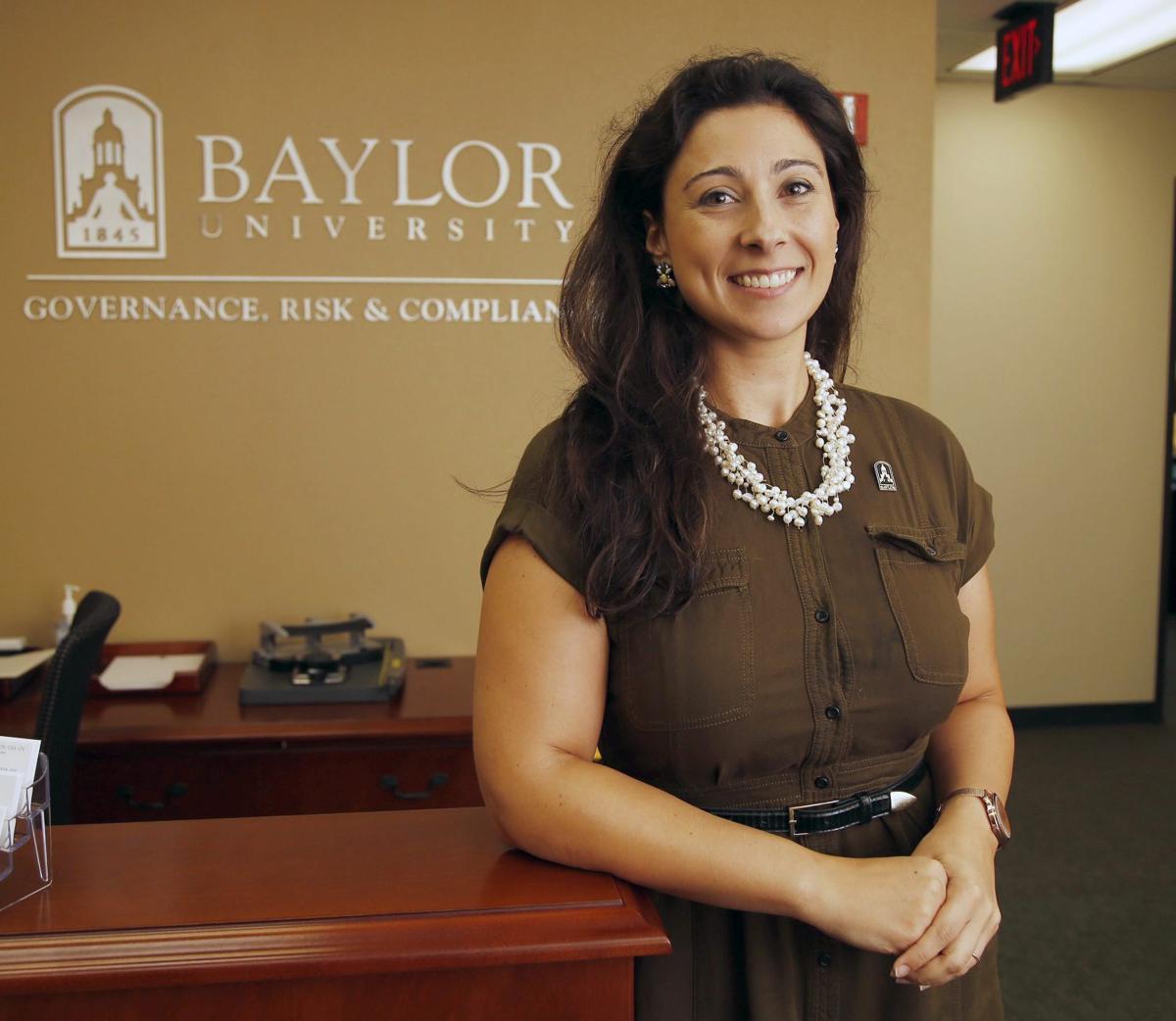 While Baylor University faces criticism for mishandling sexual assault reports, Title IX Coordinator Patty Crawford said she is dedicated to addressing concerns so she can continue to improve on the 24/7 work it takes to protect students.
"I came to Baylor because I felt like we could build a national model for a Title IX office and I still believe that," Crawford said in an interview with the Tribune-Herald. "What we've done in 14 months is very good, and we are making it better and better."
A Baylor graduate and a current student recently came forward detailing how the university failed to offer the support they needed after reporting sexual assaults. One of those reports was made to officials before the Title IX office was in place. The other was made after the office was in place.
"I think what's happening right now is really, really good," Crawford said of the outcry. "What's been going on with the blogs and the vigil, it's difficult to hear. I'm really proud of the students coming forward with the sharing of their narrative. We've been building infrastructure around that."
She said even though each case is different, determining jurisdiction issues and survivors' needs is critical to the process.
"If I don't have jurisdiction, that means the individual doesn't have access to the university," Crawford said. "I don't have the authority to change that."
However, she will work any case involving someone with access to university resources who believes a Title IX violation is hurting educational opportunities.
"If it happens in China, I'm working with the Chinese Embassy," Crawford said. "We always talk about criminal options, and I encourage criminal options."
She said she meets with Baylor Police Chief Brad Wigtil each week.
After someone reports an incident, Crawford presents options, which include counseling, academic support and campus safety measures.
"Our students are so kind and such hard workers that they might not ask for everything they need," she said.
Crawford and her team also create an "empowerment model," signed by Crawford, a case manager and the complainant.
Her office has two investigators, two contracted adjudicators and an educator.
"I want students to be in control," Crawford said. "I'm on their team working with them in working on a plan. I want them to be in control. That's part of healing."
On Friday afternoon, the Baylor Board of Regents approved an "administrative plan to prevent sexual violence." The university will hire more counselors as part of the plan, one of six commitments officials said will be implemented immediately.
Title IX training for upper-class and graduate students also will be required, according to the administrative plan. Faculty and staff Title IX training will also be required annually. The university had in recent years already implemented a presentation on Title IX for incoming students.
The Department of Education's Office of Civil Rights issued a letter in April 2015 reiterating universities' Title IX responsibilities.
"Recipients must ensure that their Title IX coordinators are appropriately trained and possess comprehensive knowledge in all areas over which they have responsibility in order to effectively carry out those responsibilities," the letter says, referring to recipients of federal financial assistance, which includes Baylor.
Before Crawford started in November 2014, senior-level administrators handled Title IX duties.
"In our enforcement work, OCR has found that some of the most egregious and harmful Title IX violations occur when a recipient fails to designate a Title IX coordinator, or when a Title IX coordinator has not been sufficiently trained or given the appropriate level of authority to oversee the recipient's compliance with Title IX," the letter says.
In a recent ESPN report, three women claimed they were raped by former Baylor football player Tevin Elliott. In 2014, Elliott was sentenced to 20 years in prison on two counts of sexual assault of a former Baylor student in 2012.
Baylor hired Pepper Hamilton LLP, a Philadelphia-based law firm, in September 2015 to investigate how Baylor handles sexual assault allegations. Starr has indicated he will determine how to best share the firm's findings when it is done.
Administrators said the plan announced Friday is intended to ensure the university is doing all it can while it waits for the results of its investigation.