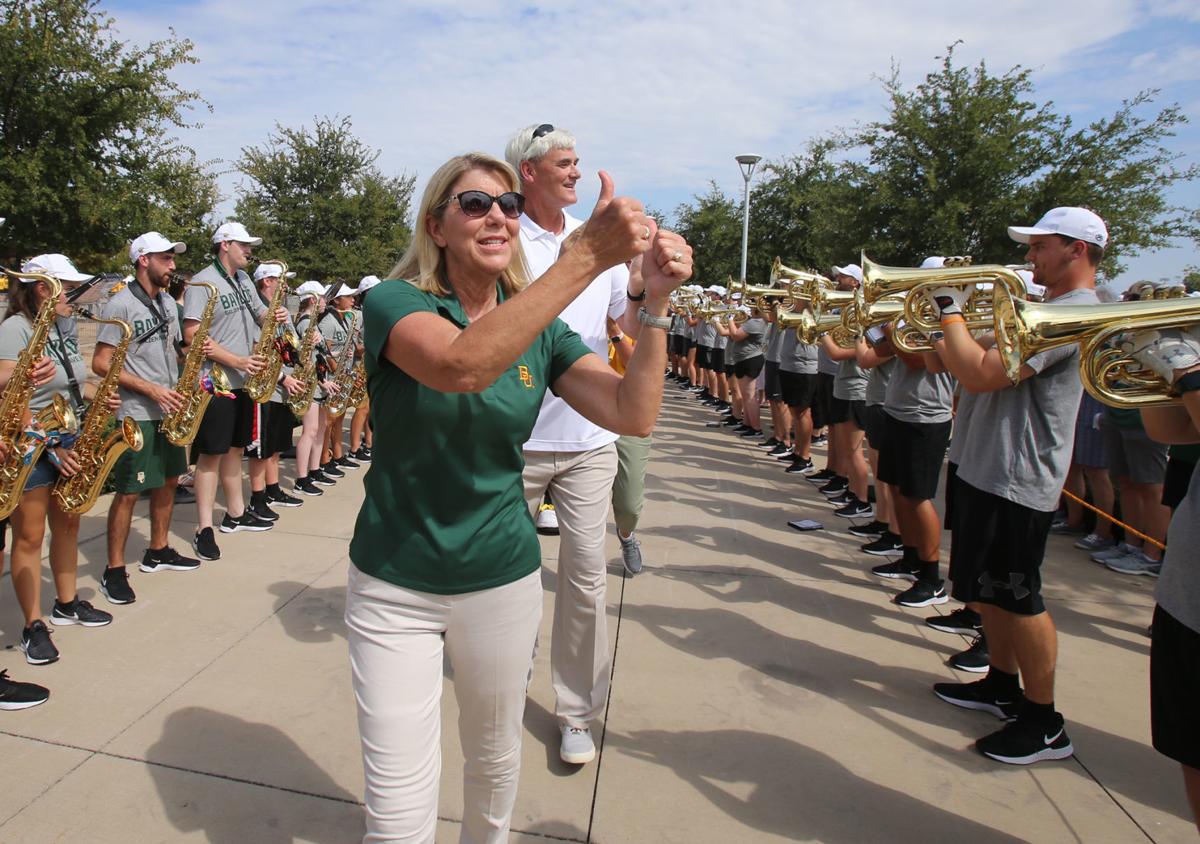 Baylor University's success on the football field this season has the program, and the university, back in the limelight three years removed from the start of a sexual assault scandal that brought about a range of reforms at the Baptist university.
Saturday's overtime win against Texas Christian University left the 12th-ranked Bears 9-0 and alone atop the Big 12 standings. The spotlight on Baylor is only going to get brighter as No. 9 Oklahoma visits McLane Stadium on Saturday night in a nationally televised game, with Texas set to visit Waco Nov. 23.
The past three years at Baylor have brought about reforms and a changing of the guard at president, head football coach, football coaching staff, athletics director and the natural progression of regents cycling off the university board. The board has also reformed some of its functions.
Baylor is proud of the numerous policy and personnel changes instituted in the past three years. Still, many are wondering if the school is prepared for the attention that comes with success on the football field. NCAA and Department of Education investigations launched in 2016 are still pending, along with lawsuits from former students who were sexually assaulted and allege Baylor officials fostered an atmosphere of indifference rivaled only by a desire to preserve the university's reputation.
With a top 15 matchup against Oklahoma looming next weekend and ESPN's traveling "College GameDay" show descending on Waco, the eyes of the co…
Baylor President Linda Livingstone, who started in June 2017, and Board of Regents Chairwoman Jerry Clements, a nine-year member of the board, would not say they are surprised by the football team's quick recovery from a 1-11 showing just two seasons ago.
"I think we are all thrilled that they have had such success and Coach (Matt) Rhule is doing a great job, certainly on the field, but off the field, as well, in the way he is trying to develop the character in these young men so that they go out from here, whether they play football again or not, to have successful lives," Livingstone said. "I think we knew he would be successful on and off the field, but to see this success so quickly, is certainly special for us."
Clements, an Austin attorney who will cycle off the board this spring, said the most positive feedback she has received as a regent was when the board approved an extension to Rhule's contract.
"Baylor has been in the spotlight for some time," she said. "Nobody wants to get the big head about any of this, so from top on down, we are humble and just grateful that we have such good things happening right now and the Baylor family and people outside the Baylor family are getting to see that.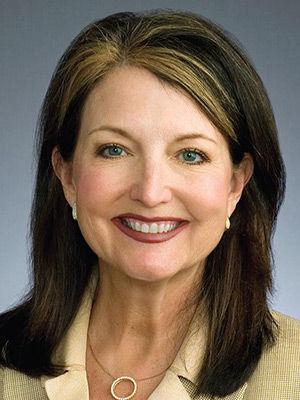 "Athletics tends to bring that type of spotlight, and we have certainly seen that Coach Rhule can win football games. But he also turns out student athletes with integrity and leadership skills. And it's not just Coach Rhule, it's all our coaches. I could go on and on," Clements said.
Livingstone said Baylor tries to operate in such a manner that any public attention would be favorable.
"I hope that whether the spotlight is on us or not, we carry ourselves the same way and we really hold true to our values to what it means to be a Christian university that cares deeply about the people in its community and that we reflect that caring, Christian community and that focus on excellence whether we are in the spotlight or not," she said. "So I would hope being in the spotlight or being out of the spotlight doesn't change the way we are and the people we are the way we conduct ourselves."
As the scandal escalated and lawsuits from sexual assault victims started piling up, Baylor hired Pepper Hamilton to investigate Baylor's responses to sexual assault and Title IX complaints. In a scathing report, the lawyers said Baylor officials were responsible for fundamental systemic failures. The firm offered 105 recommendations to improve the program and bring the university into compliance.
While some Baylor supporters still perceive Art Briles as the man who led Baylor to football prominence and think he got a raw deal from the u…
Livingstone and Clements say Baylor has implemented the recommendations, plus complied with more than 50 changes recommended by a special task force aimed at improving the board of regents' policies and procedures.
"It starts with your leadership, so the hiring of Dr. Livingstone by the board of regents, bringing on Mack Rhoades as athletic director and choosing Coach Rhule to head the program were key," Clements said. "You can't ignore the leadership changes we have made. The board of regents undertook a strong effort to make sure our governance structures were best practices in every respect.
"In 2017, we undertook an analysis with the help of very prominent outside experts to examine our leadership and to make sure leadership at the board level was functioning properly and that we have a governance structure in place that really ensured our board would be an example of good university regent leadership at the highest level," she said.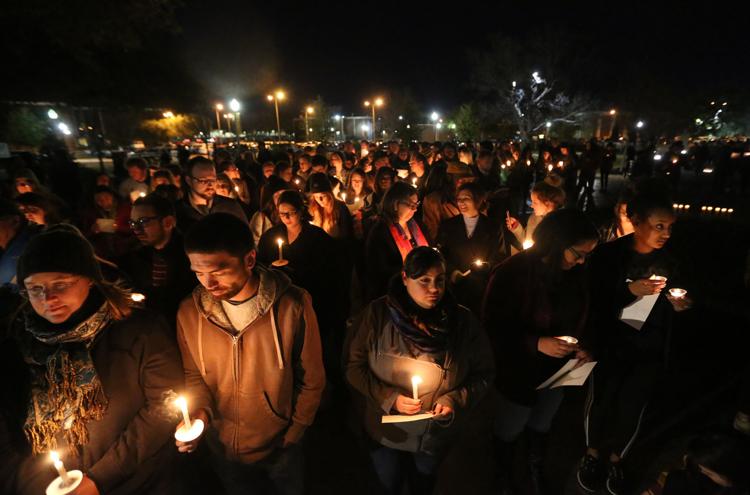 Baylor has 40 regents. They serve three-year terms and can be on the board a total of nine years. Half the board members are new since 2015, and after May 2020, only 12 active regents will have been on the board in 2015, Baylor spokesman Jason Cook said.
"We certainly knew that we were going to head down a road that included a lot of change and transformation," Clements said. "The other thing we knew, we had a lot of people who were committed to that and were trying very hard to do that. We hoped it would happen quickly. I am not surprised we are seeing such positive signs of good things happening because I think the key to all of that was leadership changes and to get the right people and policies in place, and once you do that, change is going to happen. We are certainly happy that people are seeing the same changes we were planning for and happy that it is happening in a few short years."
Not everyone sees it that way. Waco attorney Jim Dunnam, who represents former student sexual assault victims known in lawsuits as Jane Doe 1-15, is not as quick to pat Baylor on the back for its recent successes and what school officials call its institutional transformation.
"The Baylor line: we are winning in football so all is well," Dunnam said. "But all is not well when they continue to suppress the truth. Half a dozen or so outside investigations remain pending. Over a dozen women are still pursuing justice at the courthouse. No officers or 'senior administrators' who Baylor admits were to blame have lost their jobs despite hundreds of sexual assaults, yet Baylor just wants to go on like nothing happened. So ultimately a jury will hear the truth and bring accountability."
Asked if Baylor is ready to be back in the spotlight, Dunnam, who has two degrees from Baylor, said, "Unfortunately, Baylor only wants a spotlight on what they want it on. Baylor will only be back to where it needs to be when the sunlight shines everywhere."
Livingstone and Clements say the university is cooperating with the ongoing investigations by the NCAA and the Department of Education. Despite losing an entire football recruiting class that transferred elsewhere and the remaining fallout from the scandal, fundraising and faculty and student recruitment remain positive, they said.
Baylor collected more than $100 million in donations each of the past four years, including $244 million in 2019, the school's largest fundraising year ever. That total included a $100 million gift, which will be used for new basketball facilities and to endow academic chairs.
Also, Baylor officials report the school raised $757.5 million toward the $1.1 billion goal in the Give Light campaign and say for the past two years, Baylor has had the most academically qualified freshman classes in university history based on an academic quality index that includes test scores, grade-point averages and other factors.
Be the first to know
Get local news delivered to your inbox!