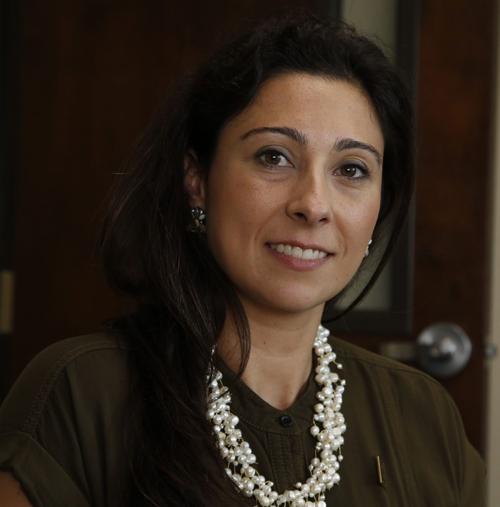 ---
Hundreds of students approached former Baylor University Title IX Coordinator Patty Crawford with complaints of sexual assault in her less than two years in the role, Crawford said in an interview with "60 Minutes Sports" on Showtime on Tuesday night.
She also repeated her claim that she never had the authority, resources or independence to do her job.
"What drives a culture? It's the top," Crawford said during the program. "And that was the hardest thing for me to come to grips with, was after all of this discrimination became so clear, even against me."
Crawford and her attorney, Rogge Dunn, demanded $1 million, plus book and movie rights, according to a university statement shortly after her departure.
Crawford told "60 Minutes Sports" her supervisor, Chief Operating Officer Reagan Ramsower, yelled at her after she sent a July memo detailing her concerns about Baylor's Title IX efforts.
Ramsower denied the claim in the segment.
"It's extremely difficult to hear people put words in your mouth that you didn't say, to represent you in a way that isn't true, but we can't get caught up in that," Ramsower told the Tribune-Herald. "We have to stay focused on what we have the responsibility to do."
A sexual assault scandal at Baylor has gained national attention for more than a year. After Pepper Hamilton, a law firm the school hired to conduct an independent investigation, completed its work, the board of regents announced the firing of Ken Starr as president and Art Briles as head football coach. Ian McCaw resigned as athletics director days later.
Four Baylor regents – Chairman Ron Murff, Kim Stevens, Dennis Wiles and Neal Jeffrey — spoke to "60 Minutes Sports."
"It was a kick in the gut," Wiles said of Pepper Hamilton's presentation to the board. "This is a Christian institution. I'm a pastor. I love Baylor, and to hear that this had happened on this campus, and — at least, allegedly — was pretty shocking to me."
Jeffrey said the report showed Baylor didn't live up to its mission.
"Baylor is a Christian institution," Jeffrey said. "We have a Christian mission. One of the ways we honor that mission and honor the Lord is by taking care of people. And we didn't do that. We failed at that, and we didn't do the right thing."
Baylor's former acrobatics and tumbling coach, LaPrise Williams, told "60 Minutes Sports" that women told her about assaults, some by football players, and that the athletics department told her to stick to coaching.
"It surprised me then because I really felt that something more should've been done then," Williams said.
Ramsower said during the "60 Minutes Sports" segment that Baylor was "late to Title IX" and that victims who reported sexual assaults were blamed.
In an executive council meeting, Crawford said Ramsower said women who reported had "mental illness," which Ramsower denied.
"I think Patty was afforded every opportunity and resource to be personally successful," Ramsower told the Tribune-Herald. "We counted on her to establish a model Title IX office, and she was absolutely supported in every way. Her own difficulties in handling the management of the office created a situation that was, quite frankly, a surprise to all of us who were trying to help her."
In an interview with The Wall Street Journal, regents said last week that 17 women reported sexual violence by 19 football players between 2011 and 2015, which includes four gang rapes. Murff called those numbers "unacceptable" Tuesday night.
"I think the leadership, ultimately, is the one to be held accountable," interim President David Garland said during the "60 Minutes Sports" segment Tuesday. "I don't know of any other university that took this case head-on and removed the president, the athletic director and an extremely successful and popular football coach. That's how seriously we took what happened here at Baylor."
Be the first to know
Get local news delivered to your inbox!