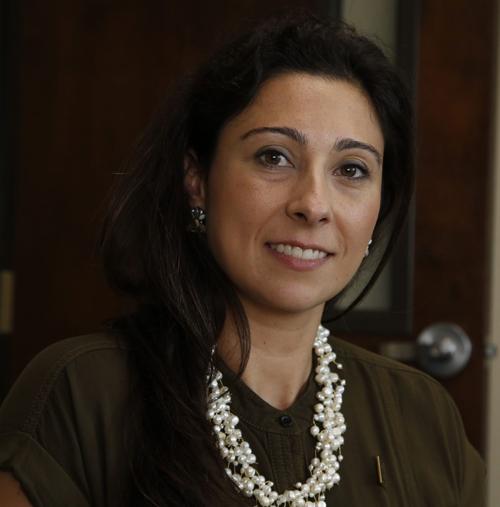 The federal Title IX investigation of Baylor University could last years and be conducted largely in secret, experts said Thursday.
The U.S. Department of Education's Office for Civil Rights announced Wednesday that Baylor is under one of 281 active investigations at 215 colleges and universities. The school pledged full cooperation in the investigation, interim President David Garland said in a statement Wednesday evening.
Federal investigations usually last about two years, but some take longer, said Christina Mancini, an associate professor at Virginia Commonwealth University who studies sexual victimization and campus sexual assault. Many of the active investigations launched in 2013, and an active investigation at Wittenberg University in Ohio started in 2011.
The DOE is also mum on specifics during investigations, Mancini said.
"It's just hard to get any degree of what impacts their decision, how it's levied, who are the folks that are investigating," she said. "You don't always get the specifics there, which I think from a public standpoint is somewhat troubling. We'd like to know how these cases are decided, just for standardization. Are certain universities being unfairly targeted or given a free pass? What influences the nature of these investigations?"
The investigation at Baylor comes shortly after Patty Crawford resigned as Baylor's Title IX coordinator and filed a federal complaint to the Office for Civil Rights. Crawford's complaint has not been made public, but she has said she never had the "authority, resources or independence" to do her job.
"The issue is, I was trying to continue to create compliance with Title IX and I was trying to be hopeful that the university was going to listen, and the more I asked and the more I tried, the more resistance I received, and I was being retaliated against for fighting discrimination," she said in an interview on "CBS This Morning" this month.
The Office for Civil Rights investigates colleges and universities that get federal funding if it receives a relevant complaint. Investigations may include "reviewing documentary evidence submitted by both parties, conducting interviews with the complainant, recipient's personnel, and other witnesses, and/or site visits," according to the DOE website.
Baylor has been embroiled in a sexual assault scandal that saw the ouster of Ken Starr as president and Art Briles as head football coach in May. Ian McCaw later resigned as athletics director, and two other athletics staffers were removed.
Philadelphia law firm Pepper Hamilton LLP found "fundamental failure" in Baylor's Title IX implementation after a nine-month investigation, the board of regents reported.
Institutions are subject to fines or loss of federal funding if the Office for Civil Rights finds a Title IX violation. Potential fines are not as costly as negative publicity and administrative upheaval, Mancini said.
Debra Katz, a civil rights attorney with Title IX expertise, called federal investigations "totally opaque," even for lawyers of complainants. Katz is a partner at Washington, D.C., law firm Katz, Marshall & Banks LLP.
Some cases are dropped for insufficient evidence, and others end with agreements where institutions promise to adjust certain policies.
In a Wednesday statement, the Office for Civil Rights announced it opened the investigation after receiving Crawford's complaint.
It is "very irregular" for the Office for Civil Rights to identify complainants, Mancini said.
Baylor should expect a thorough review of policies and resources, Katz said. She noted the school is facing four Title IX lawsuits.
"The reality is, these lawsuits will be resolved well before the Title IX investigation takes place at the Office for Civil Rights," she said. "Those investigations take many years to complete."
Federal investigators could use information gathered during discovery for the lawsuits, Katz said.
"I can tell you that many lawyers like myself are now starting to file lawsuits against schools rather than wait out the administrative process, because the administrative process is too slow, and the remedy at the end of it for the victims is virtually none," Katz said.
Katz and Mancini said federal investigators could be looking for information similar to what Pepper Hamilton was looking for. A Baylor spokeswoman and Pepper Hamilton spokesman did not respond when asked if Baylor would comply with a federal request to turn over more information from Pepper Hamilton's investigation.
President Barack Obama's administration requested $131 million for the Office for Civil Rights in its 2016 budget to hire an additional 200 full-time employees, according to The Chronicle of Higher Education. The assistant secretary for civil rights said she could use 500, and the office received $107 million, the Chronicle reported.
"(The Office for Civil Rights) is tremendously under-resourced, and sexual assault on college campuses is an epidemic," Katz said. "Universities routinely botch their handling of these allegations. OCR issues Dear Colleague Letters to provide guidance to schools so their Title IX coordinators know how to function, but they botch this routinely."
In a Texas Tribune interview last month, Starr called Title IX guidance and federal threats to pull funding for not following the guidance an "abuse of power." Citing legal experts who agree with him, Starr said the guidance, which recommends use of the "preponderance of evidence" standard, raises due process concerns for the accused.
"I am very doubtful if there can be a full and fair adjudication of these particular types of issues under Title IX by the universities," Starr said last month.
"This is a position that they're pressing, that schools should not be in the business of evaluating and adjudicating sexual harassment allegations," Katz said. "But recipients of federal funds have an obligation to ensure their campuses are free of sex discrimination, which includes sexual harassment. So what are we saying to students if Ken Starr is right? You have to file criminal charges? Most women who are sexually assaulted on college campuses do not want to file criminal charges, and we only need look to what happened at Stanford to understand why."
Katz referred to the case of former Stanford University athlete Brock Turner, who was sentenced to six months in jail after being convicted of sexual assault. Turner served about half of his sentence.
"(Dear Colleague Letters are) guidance, but it's still a federal agency, and Title IX is a federal law," Mancini said. "I still see schools having to abide by that. They really don't have discretion."
If Hillary Clinton wins the upcoming presidential election, the DOE would likely continue issuing federal guidance related to Title IX, Katz and Mancini said.
"I expect Hillary Clinton to continue to extend the policies of the Office for Civil Rights to protect women and victims of sexual assault and violence on college campuses," Katz said. "There is a tremendous resource issue here, which is, more money needs to be allocated to the Office for Civil Rights for this very important function."
Be the first to know
Get local news delivered to your inbox!