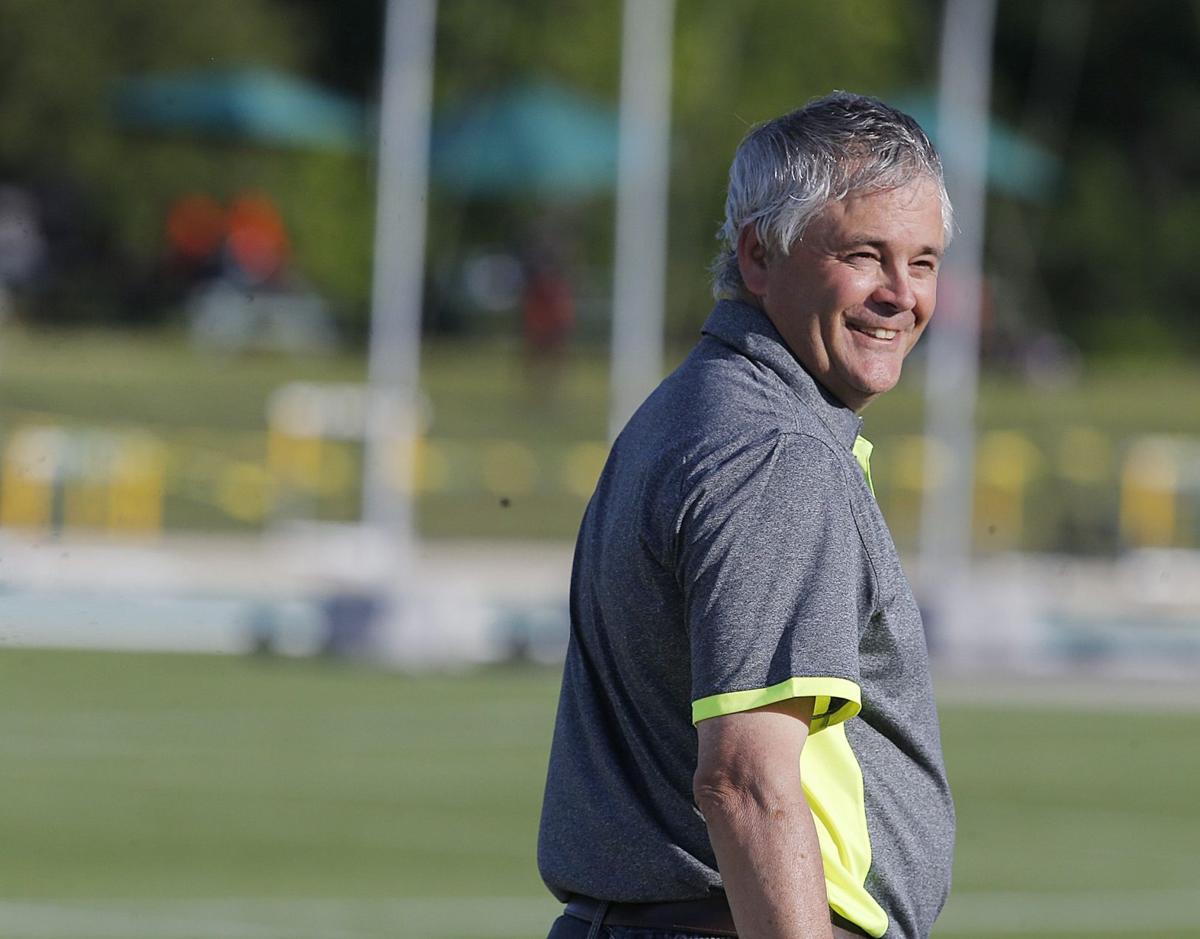 Tom Hill, a former Baylor University athletics staffer who publicly questioned his firing amid the school's sexual assault scandal, has filed to dismiss a request in Dallas County court for the reasons he was fired and for all documents and information related to an external investigation of the university.
Hill's Dallas lawyer, Rogge Dunn, declined comment on Hill's reversal.
Court records show Dunn asked to cancel a hearing on his petition for information scheduled for Friday, and a hearing on the dismissal of his request is scheduled for next month.
When Hill made his original request for information on his firing, Dunn said the information would have wide public benefit.
"This (petition) will benefit not only Mr. Hill but the Baylor alumni, the current students, faculty and general public that have a right to know what was going on," Dunn said at the time. "This filing, if it's granted, will promote full transparency on a much faster or expedited basis."
In the petition, Hill also requested depositions from Baylor Board of Regents Chairman Ron Murff and regents David Harper and Mark Lovvorn.
The petition was filed in Dallas County, where the three regents live.
Baylor spokeswoman Lori Fogleman declined comment.
Pepper Hamilton LLP, the Philadelphia law firm that conducted a nine-month investigation that Hill requested the details of, found a "fundamental failure" by the university to implement Title IX. Regents released a 13-page "Findings of Fact," outlining the investigation. Regents also released the law firm's 105 recommendations to Baylor.
Hill has said a Pepper Hamilton attorney interviewed him for about 20 minutes. He was asked if he knew anything surrounding an alleged incident involving a Baylor volleyball player and what he would do if someone came to him and reported a rape, he said.
Since 2014, two Baylor football players, Tevin Elliott and Sam Ukwuachu, have been convicted on sexual assault charges. Shawn Oakman, a member of the 2015 team, was arrested in April on a sexual assault charge and has since been indicted.
Ken Starr was removed as president and resigned from his other positions. Art Briles was fired as football coach and reached a settlement with Baylor, and Athletics Director Ian McCaw resigned.
Hill was fired shortly thereafter, along with Colin Shillinglaw, assistant athletics director of football operations. In July, Hill said Shillinglaw was suspended with intent to terminate and that Shillinglaw is still under contract.
Be the first to know
Get local news delivered to your inbox!