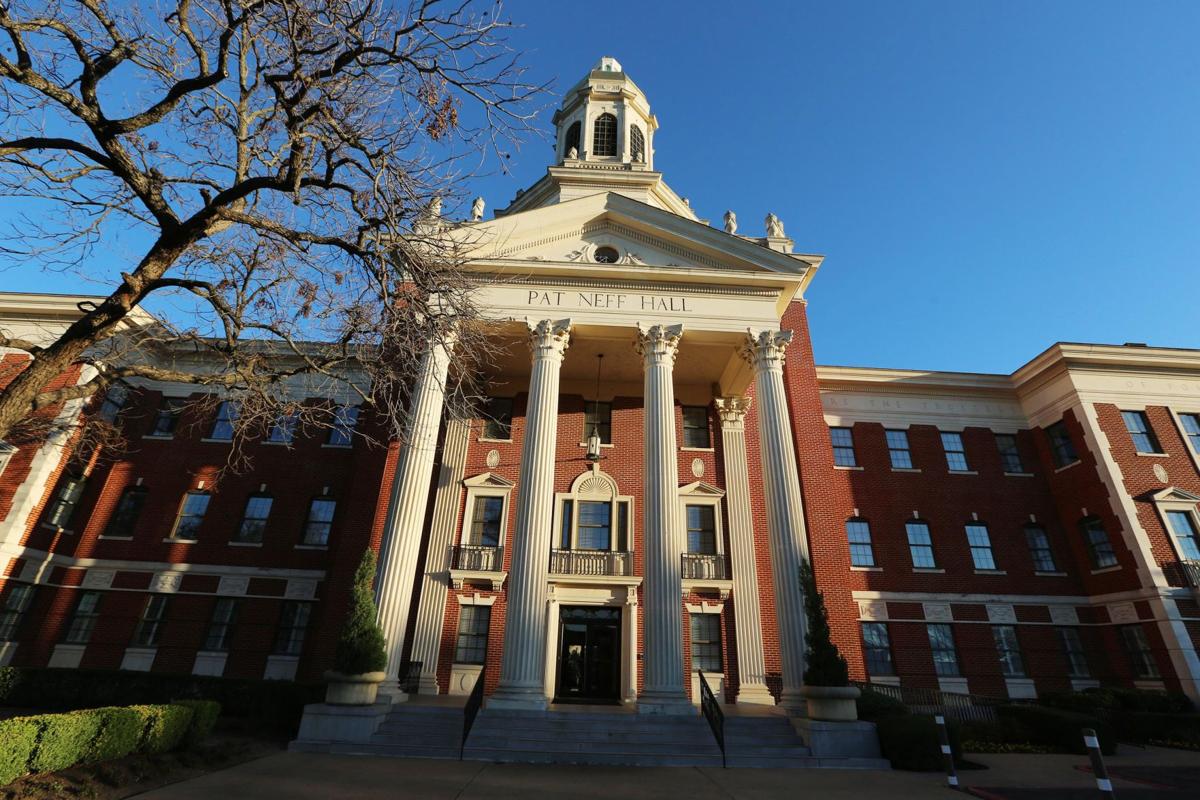 ---
A former Baylor University financial aid staffer filed a Title IX lawsuit against the school in U.S. District Court on Wednesday — the fifth such lawsuit in the wake of a damaging sexual assault scandal.
Lyn Wheeler Kinyon alleges she was retaliated against and ultimately fired for reinstating the scholarship of a football player previously and wrongfully accused of sexual assault.
Richmond attorney Richard Tate confirmed that the case of his client, former Baylor football player Jeremy Faulk, is at the heart of Kinyon's suit.
Faulk, the lawsuit alleges, was dismissed from the team on May 30, shortly after the firing of President Ken Starr and head football coach Art Briles. Faulk was told his full scholarship would be revoked and he no longer had housing, according to the lawsuit.
He then appealed his dismissal, the lawsuit claims, and Kinyon, former assistant vice president for student financial aid, oversaw the appeal in July.
Kinyon said a Baylor representative, in the appeal hearing, dropped the allegation that the player violated Baylor's Title IX policy. She alleged that the school justified Faulk's termination on grounds he had lied on his admission application at the start of the spring semester.
The lawsuit alleges Baylor interpreted Faulk's academic probation at his previous school as academic misconduct. He did not note his previous academic probation under a misconduct disclosure section, Kinyon said.
On July 6, the appeals committee opted to reinstate his scholarship, and a period of retaliation against Kinyon began, the lawsuit claims. A day before the decision, Kinyon said she received an email from then-associate general counsel Doug Welch, stating that she would not face retaliation.
Welch was named Baylor's chief compliance officer in October.
Kinyon alleges her superior, Jennifer Carron, retaliated against her after the reinstatement decision. Carron is a protégé of Senior Vice President and Chief Operating Officer Reagan Ramsower, who was the driving force in the actions against Faulk, Kinyon said.
Carron repeatedly criticized Kinyon's job performance, the lawsuit alleges, and placed Kinyon on a performance improvement plan.
Kinyon, 58, said she was told in an exit interview that if she did not resign, she would not receive a severance package, would be escorted from the building and be ruled "not eligible for rehire" if contacted by a prospective employer.
A phone message to Kinyon's lawyer, John Judge, of Austin, was not returned. Kinyon is seeking $723,972 in lost wages, future earnings and physical, mental and emotional distress.
"Baylor University contends that this claim is without merit, and we will vigorously contest these inaccurate allegations," a Baylor spokesperson said. "We look forward to prevailing in a court of law."
In early May, the complainant in the sexual assault case told authorities of a sexual encounter involving Faulk on April 12, the lawsuit said. Days later, a Baylor regent told Briles of possible sexual misconduct involving Faulk and other recent transfer students.
The lawsuit alleges Faulk has never been interviewed by a Title IX staffer, and that the investigation was closed in October. The player was then told the complaint was suspended, provided he never again apply to Baylor or re-enter campus.
Faulk transferred to Baylor in the spring of 2016 and declared for the NFL draft this month after a season at Garden City Community College in Garden City, Kansas.
In October, then-acting head football coach Jim Grobe told the Tribune-Herald it was the administration's decision to remove Faulk from his scholarship in June. Faulk has denied sexually assaulting anyone.