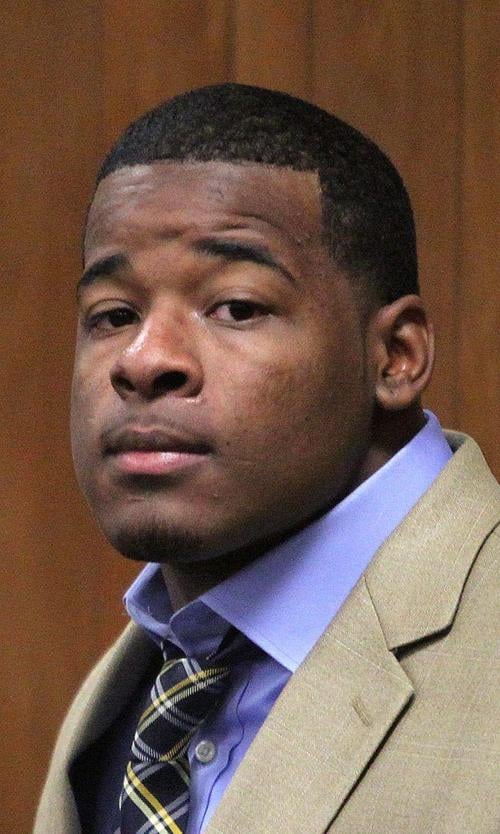 The Title IX lawsuit filed by a former Baylor University student who twice was sexually assaulted by former Baylor football player Tevin Elliott alleges school officials knew of previous allegations against Elliott and failed to take proper action to protect other students.
Jasmin Hernandez, who since has moved to Orange County, California, seeks unspecified damages in her suit, filed late Wednesday in Waco's U.S. District Court against Baylor, head football coach Art Briles and Athletics Director Ian McCaw.
Baylor officials declined comment Wednesday on the lawsuit, and Briles and McCaw did not return phone messages Thursday.
The lawsuit claims that Baylor failed to comply with Title IX requirements in response to complaints by students who were victims of sexual assault, including Hernandez.
Hernandez also alleges Baylor was negligent because officials had notice that Elliott had sexually assaulted at least one other student and failed to take reasonable measures to prevent him from hurting others.
Hernandez, who gave the Tribune-Herald permission to use her name, and her attorneys, Alex Zalkin and Ryan Cohen, canceled a news conference they had planned for Thursday morning because bad weather in Dallas prevented them from flying to Texas from San Diego, California, the attorneys said.
Hernandez says in the video that she filed the lawsuit so Baylor would make the necessary changes to comply with Title IX regulations.
Later, Zalkin, her attorney, adds that while the complaint does not specify a monetary amount sought, "that's something that will be addressed during litigation, through expert witnesses, and is something that ultimately the jury will decide."
Elliott, a defensive end from Mount Pleasant, was sentenced to 20 years in prison and fined $10,000 in 2014 after his conviction on two counts of sexually assaulting Hernandez at a party at a Waco apartment complex in 2012.
Two other former Baylor students testified at Elliott's trial that Elliott sexually assaulted them, and there was evidence that a fourth student reported he sexually assaulted her.
Ukwuachu was convicted of sexual assault in August, and jurors recommended he be placed on probation. After that trial, Baylor asked Baylor Law School professor Jeremy Counseller to conduct an internal review of the school's practices regarding reported sexual assaults. The university then hired a Philadelphia-based law firm to review the school's procedures and make recommendations about how to improve its responses.
Baylor reached an undisclosed settlement with Ukwuachu's sexual assault victim. No lawsuit was filed, but the family of Ukwuachu's victim retained the services of Boulder, Colorado-based lawyers John Clune and Chris Ford.
"This case is yet another example of the indifference of college campuses to the hostile and discriminatory environment they foster against female and some male students due to their tolerance of sexual harassment and sexual assault," Zalkin said.
"Rather than following the law intended to protect victims like our client, Baylor failed to investigate these allegations, allowed Elliott to remain a threat to other female students and did nothing to offer any counseling or academic support, which ultimately forced her to drop out of Baylor."
The suit seeks damages for physical and emotional pain, past and future medical expenses for therapy and counseling, loss of educational opportunities and loss of potential earning capacity.
The lawsuit alleges that another female student reported that Elliott sexually assaulted her before Hernandez was assaulted.
The woman, identified in the lawsuit as "Jane Roe," and her mother met with Bethany McCraw, Baylor's chief judicial officer, who told the student that she was the sixth female to report they were sexually assaulted by Elliott, according to the lawsuit.
McCraw told Roe and her mother that there was nothing she could do in response to Roe's complaint, adding that coach Briles was aware of the reports.
"McCraw told Roe and her mother that there was nothing the school could do for Roe unless there was a court determination that Elliott had indeed raped Roe," the lawsuit alleges.
"Otherwise, McCraw said, it would come down to a 'he-said-she-said' situation, and the school could not act on it."
Be the first to know
Get local news delivered to your inbox!