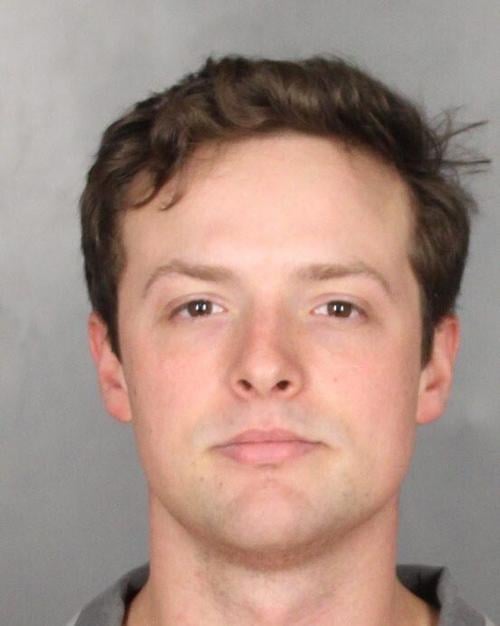 ---
A Baylor University fraternity president charged Thursday with sexual assault has been removed from Phi Delta Theta, which had its activities at the university suspended Friday.
Also on Friday, some Baylor students were hesitant to speak on the issue after Baylor officials sent an email instructing sorority members not to speak with media.
Jacob Anderson, 20, was arrested by Waco police Thursday on a sexual assault charge stemming from an alleged incident at a fraternity party Feb. 21 in the 2600 block of South Third Street.
Phi Delta Theta national Director of Chapter Services Mike Wahba said in a press release the fraternity "separated a man from membership after learning of his alleged involvement in a sexual assault that occurred during an unsanctioned event," referring to Anderson.
Wahba also said the fraternity and Baylor have suspended the chapter's operations by mutual agreement, pending the results of their investigations.
Baylor spokeswoman Tonya Lewis confirmed in a press release that Phi Delta Theta has been "suspended from all organizational activities until a thorough investigation into the recent charges against the fraternity for underage drinking and sexual assault is completed."
Wahba said fraternity officials have been working with Baylor officials and local alumni officers to review the situation. He also said the fraternity will assist local authorities in any way possible.
"Any action that is abusive or offensive toward women directly contradicts the values of the organization and violates our organizational policies," Wahba said in the press release. "A zero tolerance for this behavior exists as exhibited by this action."
The group will accept information that members or former members offer for review in relation to their membership status, he said.
Laura Palumbo, spokeswoman at the National Sexual Violence Resource Center, said alcohol is a key piece to consider in a fraternity setting where a sexual assault may have occurred.
"A lot of times, fraternities are synonymous with that," Palumbo said. "There's a number of ways alcohol is used strategically as an intoxicant in committing sexual violence, and that becomes a huge concern in an environment where there's access to a lot of alcohol and community practices of social drinking in excess and binge drinking."
She also said unhealthy attitudes in a campus environment, including victim blaming, objectification of women and homophobia, create a setting where rape is normalized.
Last month, former Baylor student Cailin Ballard spoke to the Tribune-Herald about feeling blamed by Baylor police for reporting a sexual assault.
"They literally told me that if I hadn't been drinking or hadn't gone to the party, I wouldn't be in this scenario," Ballard said.
Laura Seay, a Baylor alumna and associate professor at Colby College in Maine, said she is concerned about some behavior of fraternity members at parties with alcohol and about the lack of a true fraternity house system at Baylor.
The university does not allow fraternities or sororities to have officially designated houses.
Seay said Baylor turns a blind eye to the fact that off-campus houses are occupied by members of the same fraternities and that they hold parties there.
"Baylor pretends these houses aren't real," Seay said. "It leaves the university very vulnerable. More importantly, it leaves people who go to events there more vulnerable to horrific situations."
Meanwhile, several students were hesitant to discuss the issue.
Baylor spokeswoman Lewis said the emails were a reminder of protocol to student leaders in Greek organizations that they must coordinate with Baylor's communications team when approached by media. The emails said all questions should be referred to Lori Fogleman, assistant vice president of media communications. Fogleman was out of town Friday and unavailable for comment.
"It's not prohibiting anyone from trying to speak, but a standard practice, from what I understand," Lewis said.
Four students asked about the issue on campus did not comment, and another said in a text message that she would probably get in trouble if she shared the email with media.
Biochemistry sophomore Evelyn Lemus said she has attended the university's sexual assault prevention training sessions, where students are taught to speak out on the issue.
"We are supposed to speak out, tell people when something bad happens to you, but it doesn't make sense when people ask about stuff like that, that now they want students to be quiet," Lemus, a Houston native, said. "Now if Baylor is sending out stuff saying not to talk, it really makes them look two-faced."
"There was drinking involved, but people were in control," Ong, a Dallas native, said. "There were familiar faces. Everyone seemed to be responsible, and we were taking care of each other, because we were all friends, we were all family. So when all this came out and hearing this about the community that is so close to me, I was in denial right after I read the article. I thought there was no way this happened at that party."
Ong said the recent news contradicts his original view of Baylor being a safe and welcoming environment.
"The news is now going against everything I say when I say this place is safe and this place is beautiful," Ong said. "Because when you hear about something that is so ugly that happened here, it makes people start to question, and I have to think 'is it really as beautiful or welcoming?' I wonder if there is even a community here, because normally everyone in a community should be close-knit and be friends, but I hate to think of someone in our community hurting another one in our community."
Tribune-Herald staff writer Kristin Hoppa contributed to this story.