The students, faculty and staff who have stayed on Baylor University's mostly closed campus are finding their way through an unusual semester with each other's help.
They include "community leaders," or students who were given a peer-leader role in the residence halls, as well as faculty-in-residence, who live on campus full time. Also remaining are international students who couldn't travel home, students in the middle of a necessary practicum or internship, students with no permanent address and those that didn't have reliable technology for online classes all stayed on campus.
In all, about 360 people are left, spread out between the campus' 14 residence halls. When the school year started, 39 percent of Baylor's more than 18,000 students lived on-campus, the university reported.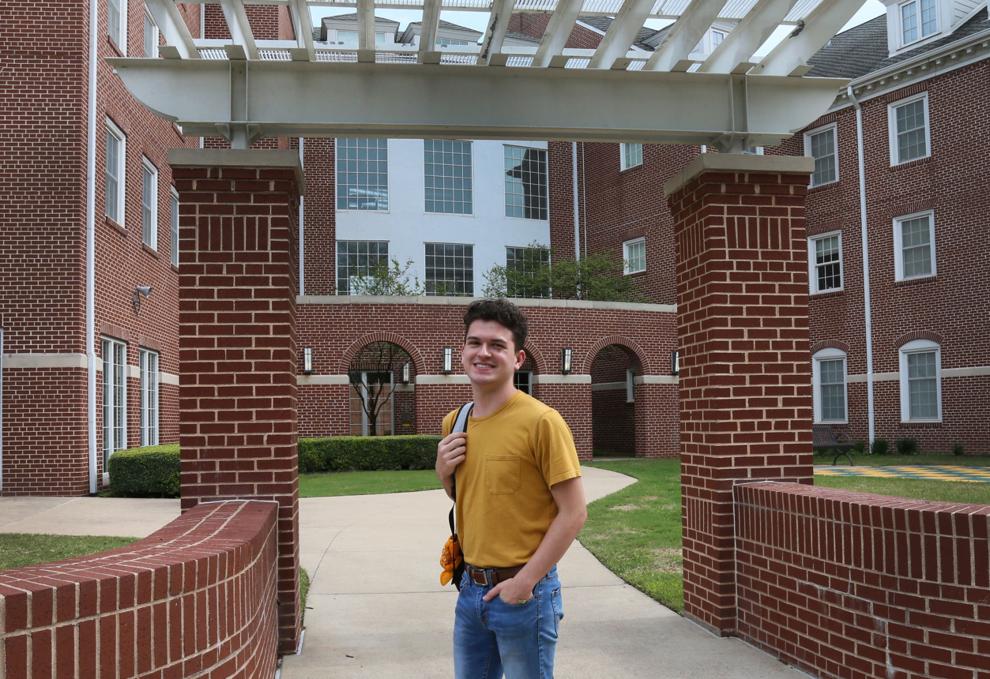 Among those who stayed is Brice Mayfield, a sophomore from Welch, Oklahoma, studying music with a concentration in piano. As a first-generation, low-income student, he said the cost of traveling home and the very real worry he could unwittingly bring the virus home with him kept him in Waco initially. Without the pianos on campus or reliable internet at home, online classes would have been impossible.
"A lot of us are either random, at-risk students or international students, so I don't recognize many faces I'm seeing when I walk across campus, but there are still a few in my department, so I'm not totally alone," Mayfield said.
Mayfield spent his unexpected second week of spring break staying with friends and waiting for approval to move back into his dorm as he worried for his family back home.
Now that he's back in his residence hall, his community leader still lives on his floor, as does the faculty-in-residence. The university sent students an email last week explaining janitorial staff will start cleaning unoccupied dorms for the sake of preventing pests, and one of the dining halls is still open to feed students who stayed.
The campus is unlike he's ever seen it, with no bicycles to dodge, no crowds, and no friends calling his name unexpectedly as he goes about his day. He said some people describe it as an eerie feeling, but for him it's as though the campus is at rest.
He said he learned during the extended break just how quickly a lack of structure could cause him to lose motivation. To combat it, he's taken to writing a to-do list every night before bed, with everything from assignments he needs to complete to shows he means to watch. To keep his spirits up, his daily routine includes yoga and spending time outdoors, even if only for 15 minutes.
"I'm enjoying the peace, but I'm also missing the camaraderie with my friends," Mayfield said.
Mayfield said while the campus is emptier, he's started seeing visitors who seem to have no connection to the university. With everyone gone, local families have begun using the campus to take walks in a peaceful setting.
"It seems like Baylor is acting as a safe haven for families to be when the need to get out and do something together but they don't want to be in a big group, and we have the space," Mayfield said. "I've seen people I've never seen before… enjoying our campus, and I think that's really cool."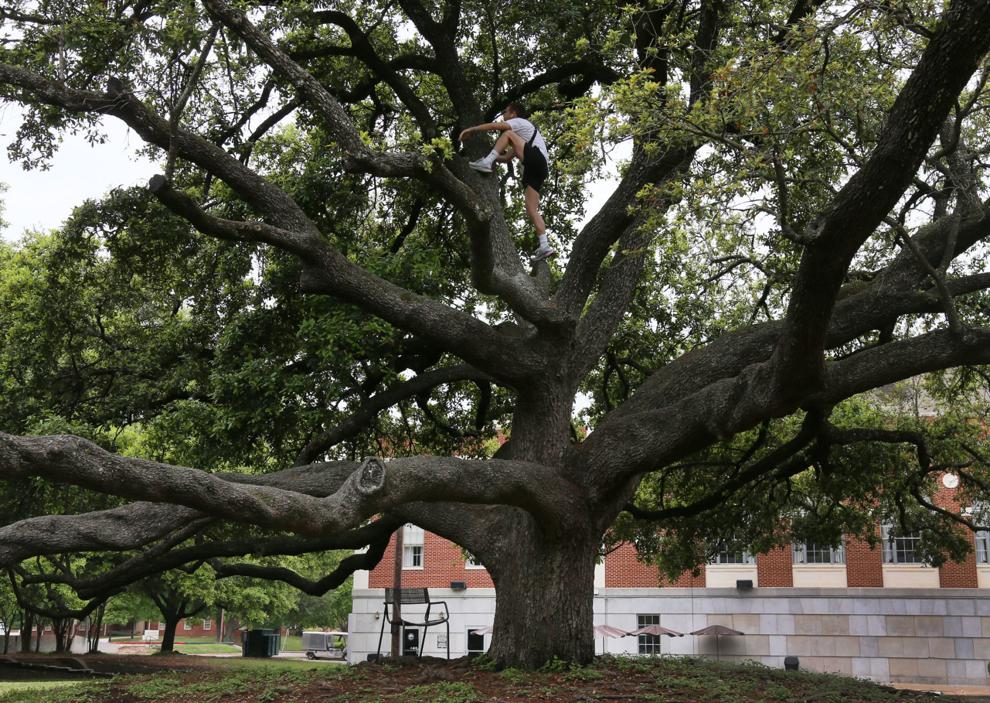 Kevin Jackson, vice president for student life, has seen traumatic events affect an entire campus before. He was working at Texas A&M in student life when the Aggie Bonfire collapsed in 1999, killing 12 people and injuring 27. He remembers the uncertain, tumultuous days after the 9/11 attacks. But most of Baylor's current students are too young to remember 9/11, and no one at Baylor has faced anything quite like this.
"A crisis will either tear you apart or bring you together, and this coronavirus crisis at Baylor University is bringing us together not just as a university, but as a family," Jackson said. "It's challenging. We're not getting a lot of sleep, but it is a tremendous feeling to see the kind of leadership that's taking place."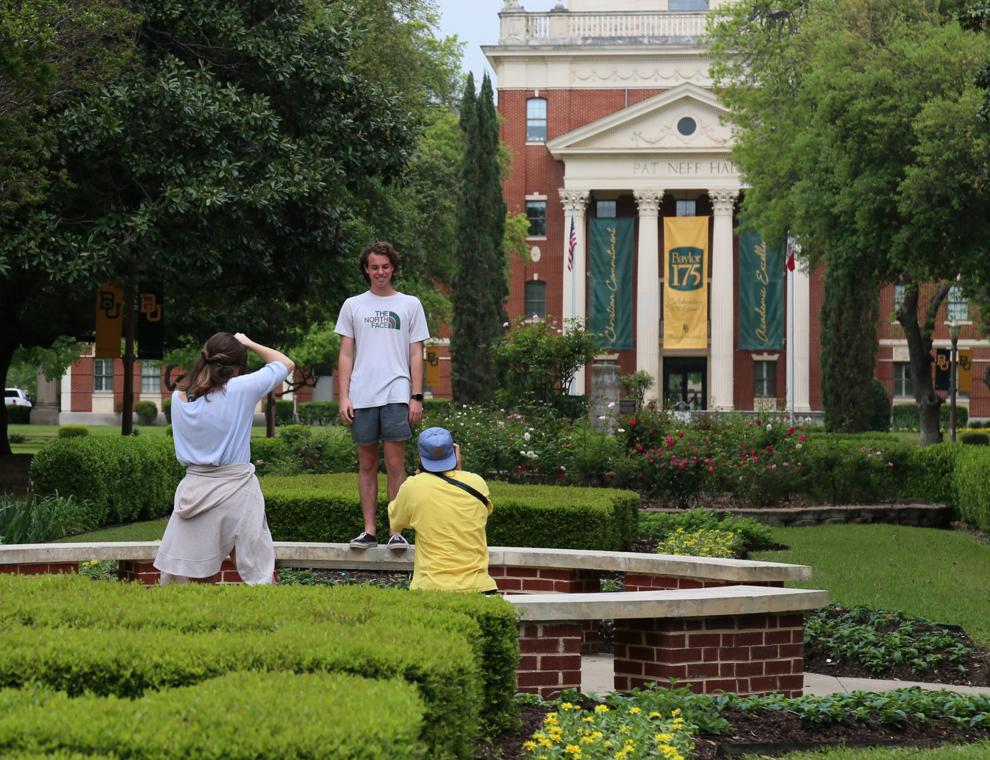 Senior lecturer Mona Choucair has been living on campus as faculty-in-residence at South Russell Hall for six years. She describes a faculty-in-residence as having a special role in supporting students, something she's continued to do while making the adjustment to online classes.
"We are hearing from them bit by bit, and they're all just so resilient," Choucair said.
Choucair said she took on the faculty-in-residence role because she's energized by her students, whether they're in her classroom or visiting for dinner. Now that the campus is empty and face-to-face contact with those on campus is limited, she feels "bereft."
"There is a void there," Choucair said. "Those of us who are faculty-in-residence do this because, obviously, to move one's family and one's life to campus takes serious consideration. I think you'll find that we do that because we love the opportunity it gives us to be with students beyond the classroom."
Choucair she stops to speak to students when she sees them in the halls, asks them how they're coping and reminds them she's still on campus if they need help. She said everyone, from hall directors to program directors to grad students, has been finding ways to remind students they aren't alone.
As an instructor, Zoom meetings with her students give everyone a much-needed chance to check in with one another.
"The first thing I told them is that I miss them terribly, and to remember that God is in control and this too shall pass," Choucair said.
Choucair said above all, instructors' roles have become about reassuring their students and seeing them through the rest of the semester.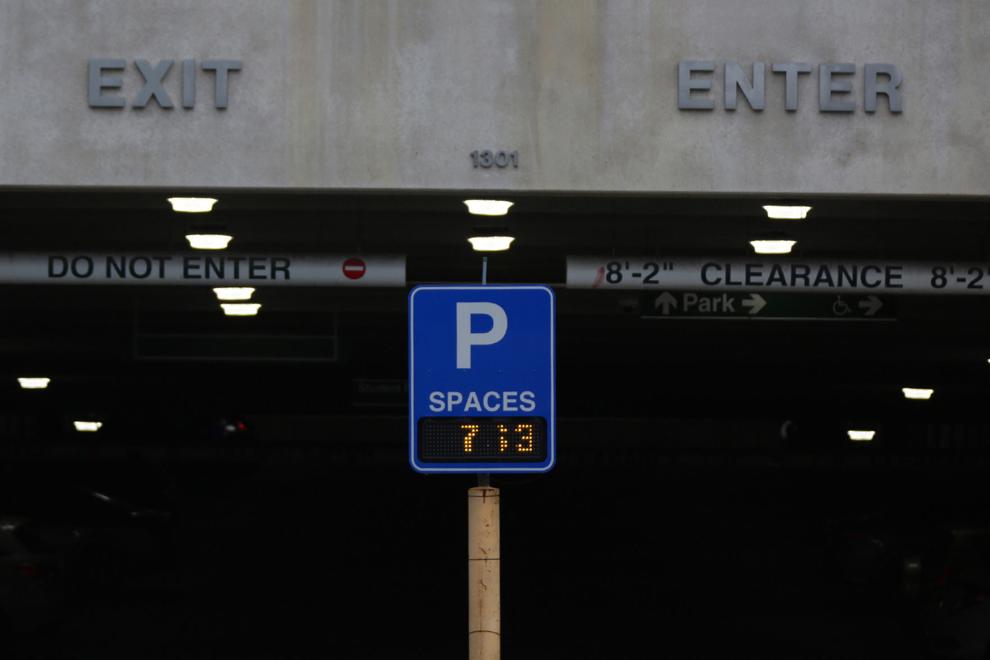 "If we're not changed by this as teachers, then something is wrong, because now we have to look at learning differently," Choucair said. "What is Christian education? I would hope it's meeting students where they are and doing Christ's work, whether it's inside the classroom or outside the classroom."