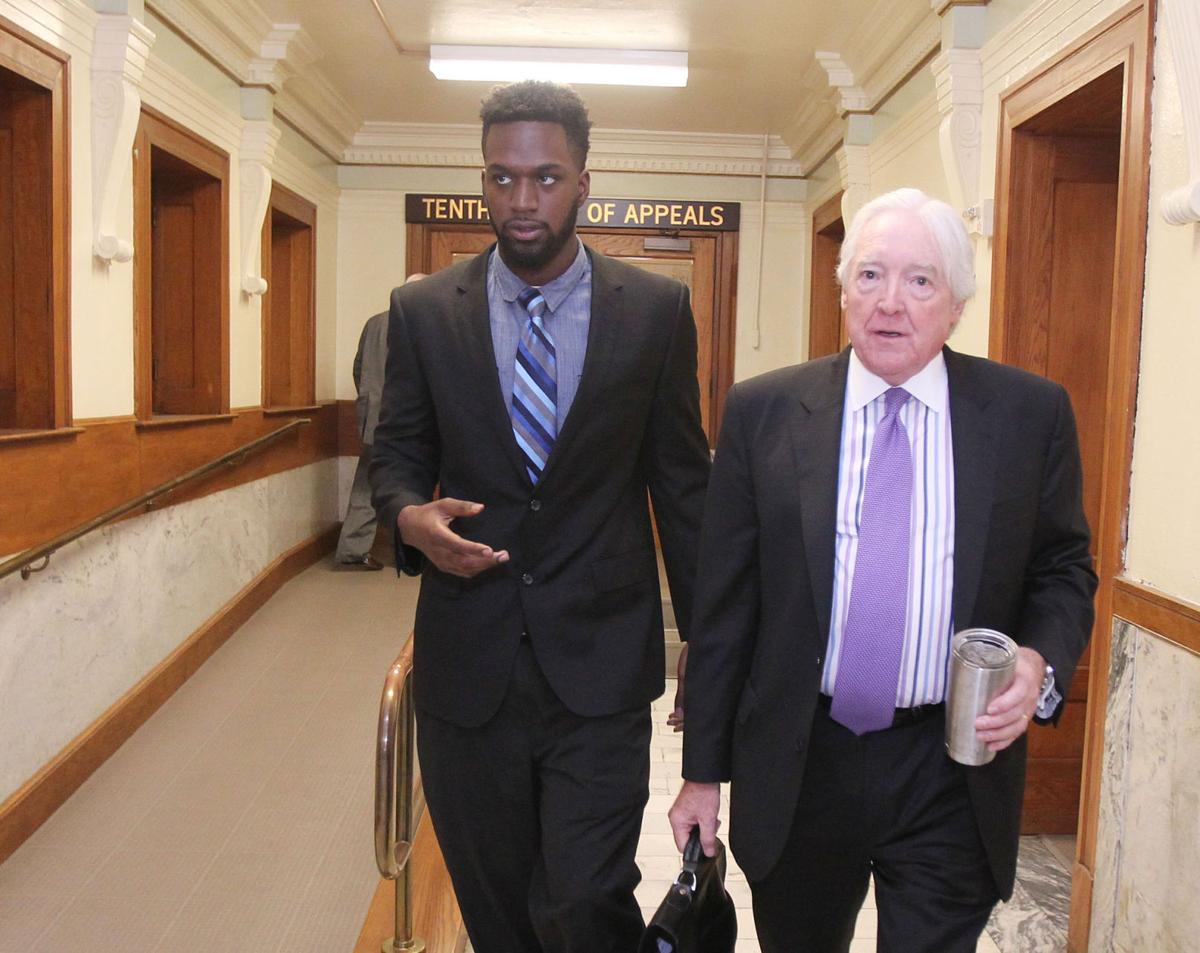 Dallas police investigated Sam Ukwuachu recently after The Dallas Morning News complained that the former Baylor University football player sent numerous potentially harassing emails to the newspaper over the past several months.
Dallas police recently suspended the investigation, citing insufficient evidence for a harassment charge, said Tamika A. Dameron, Dallas police public information officer.
"If they were threatening or harassing, they would have taken the appropriate action if they felt he committed a crime," said William A. Bratton III, Ukwuachu's attorney. "He didn't commit a crime. He is just very frustrated with the entire process and felt like he wasn't treated fairly during trial, so anybody who just automatically assumes the other side is right and he is wrong, that upsets him. That is not to say he couldn't have used a little more civility in his responses to them, but other than that, there was nothing illegal in what he did."
Bratton said he spoke to a Dallas police detective after the Morning News lodged its complaint.
Ukwuachu's emails to the Morning News continued after the newspaper sent a cease-and-desist letter to Bratton and to Ukwuachu, who was convicted in August 2015 in the 2013 sexual assault of a fellow Baylor student-athlete. Waco's 10th Court of Appeals reversed the conviction in March.
The McLennan County District Attorney's Office has asked the Texas Court of Criminal Appeals to review the lower court decision and to order that Ukwuachu's conviction be reinstated. The Court of Criminal Appeals has not ruled on whether it will consider the appeal, known as a petition for discretionary review.
The Morning News declined comment for this article. The Tribune-Herald has filed an open-records request for information from Dallas police's investigation, but it was not clear Wednesday what kind of language Ukwuachu used in his emails to the Morning News.
Over the past year, Ukwuachu has sent more than a dozen emails to two Tribune-Herald reporters about his sexual assault case and resulting media coverage.
Ukwuachu repeatedly has claimed he will disprove his alleged victim's testimony and file suit against McLennan County prosecutors.
"So you know why they really overturned my conviction?" Ukwuachu wrote to the Tribune-Herald on May 17 of this year. "Because these p-- — ass prosecutors cheated and lied to win their conviction. That's why their punk asses are about to get sued into the ground. You're a f---ing loser and a f----- for writing bulls---."
He also complained about coverage of Briles and the batch of Title IX lawsuits filed against Baylor.
"Keep writing bulls---- about my former coach (Briles) you peice (sic) of s---," Ukwuachu continued. "You will be apologizing when you find out that he is innocent. … These lawsuits are nothing but money grabs and these allegations against (Baylor) piled up after I got f----- over ... I will show the world."
Tribune-Herald Editor Steve Boggs said the reporters did not feel threatened by the messages.
"Although the emails were concerning, our newsroom team agreed Ukwuachu's vitriol did not rise to the level of criminality," Boggs said in a statement. "We stand by the work of our reporters and appreciate the work of other media members."
Ukwuachu has sent similar emails to other media outlets, according to a source familiar with the matter.
After Ukwuachu's first email to the Tribune-Herald in August 2016, a reporter requested an interview with him, which Ukwuachu declined.
After jurors granted Ukwuachu's request for a probated sentence, 54th State District Judge Matt Johnson put Ukwuachu, who was named a freshman All-American at Boise State University before he transferred to Baylor, in jail for 180 days as a term and condition of his probation.
Ukwuachu posted an appeal bond and was released from the county jail in October 2015 after spending about two months behind bars. Bratton said at the time that Ukwuachu would return to Katy to live with his parents.
Bratton said another frustrating element for Ukwuachu is the fact that he still is required to register as a sex offender while the case remains on appeal, making it difficult for him to gain employment.
"Even though his conviction has been overturned, he is still required to report as a sex offender, so you can see why he is so upset," Bratton said.
Ukwuachu's decision to seek a new trial came with risk. If Ukwuachu is tried again, he faces up to 20 years in prison.
McLennan County prosecutors, who could use Ukwuachu's emails against him if there is another trial, declined comment for this article.
Be the first to know
Get local news delivered to your inbox!