That image of members of Baylor University's Golden Wave Band linking arms and singing "That Good Old Baylor Line" may remain just a memory this fall.
And the solid gold BU the band spells out on the McLane Stadium field before the game may end up more gold-dotted or -flecked than solid.
Those layered, sometimes intricate musical arrangements with multiple parts per instrumental section may become something simpler that allows some flexibility in case players get sick and have to sit out.
All of the above might happen. All of the above might not.
For director of athletic bands Isaiah Odajima and his staff, planning the fall season in the COVID-19 year of 2020 has been unlike anything he has experienced in his 13 years with the Golden Wave Band.
"We're trying to remain positive and do what we can do, but it's definitely challenging," Odajima said.
From sanitation routines including timed bathroom breaks to indoor and outdoor distancing, from reconfigured formations to contingency plans when sick students and those near them go into two-week quarantines, the summer preseason for the Baylor marching band will be drastically different as school officials seek to limit coronavirus contagion.
Compounding the COVID-19 complexities are the fluid nature of multiple layers of requirements and protocols: rules by the NCAA, the Big 12 Conference, Baylor University, Waco and McLennan County.
"The biggest part about the difficulty of the situation is we don't know the parameters of what we can and cannot do for the upcoming season," Odajima said. "There is no one good set of solutions that will cover everyone."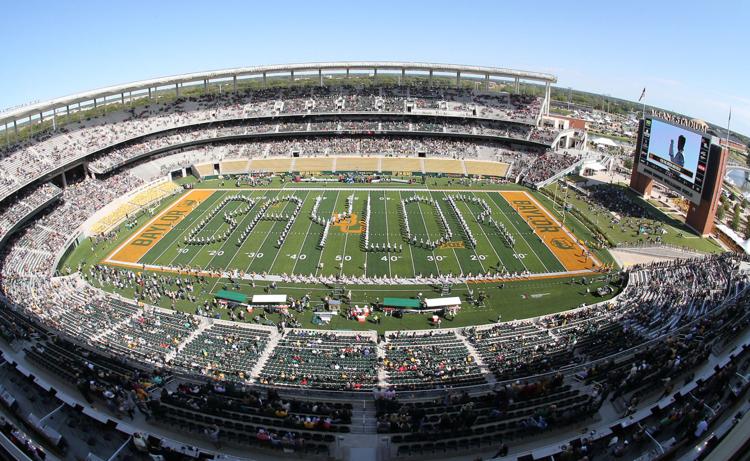 It is not unique to the Golden Wave Band or university bands. As McLennan County high school administrators, teachers, students and parents are finding, the upcoming band year will be unlike anything they have experienced, from rehearsals to on-field performance.
And all of it can change at any moment. In-person band camp protocols were already in place for several McLennan County high school programs when Waco-McLennan County Health Authority Dr. Farley Verner issued an order Tuesday postponing all in-person K-12 classes and extracurricular activities until after Sept. 7 to limit spread of the coronavirus.
Drum lines and color guard members had reported to some campuses this week, with a graduated return of the remaining band members anticipated Aug. 3. The unanticipated order left their directors scrambling to figure out how to do an online virtual band camp for August until in-person rehearsals and drills can start in September.
For Midway High School band director Pam Hyatt and her staff, as well as others in the county, the public health order shelved a multi-page protocol on summer band camp based on University Interscholastic League guidelines.
The band's almost 200 returning members would have experienced a dramatically different August camp with daily symptom surveys, temperature checks, mandated masks except during playing, indoor rehearsals split into small groups scattered across the high school, timed bathroom breaks, student-provided water, no music stands or chairs in the band hall to simplify sanitation, and training split between in-person and virtual.
This season is one where 6A schools can advance to state in UIL competition, but Hyatt and her assistants scrapped their planned "Piano Man" show they had picked in November for something simpler in case COVID-19 quarantines should riddle the band on-field lineup. The final stages of this year's UIL band competition, by the way, will stretch into mid-December.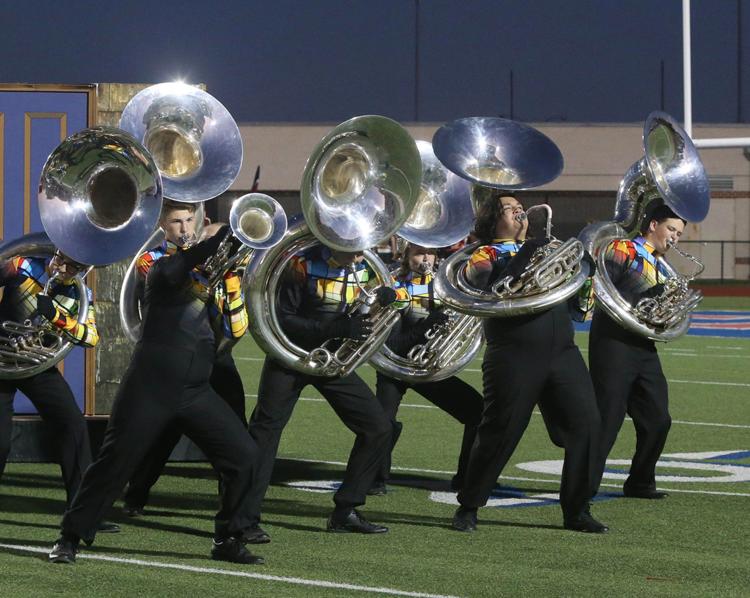 New formations
To minimize any disruptions because of student illness or quarantines, the Midway band was broken into smaller cohorts of five to eight players. In that way, one student's sickness or exposure would affect a smaller group rather than the larger whole.
The online component to summer band camp has Midway band students working on their marching routines online with a 3-D program that shows not only the overall formations, but each student's perspective at any time in the song or routine. Students can also record their playing for instructors to evaluate and critique.
Hyatt said a summer survey of band students and parents on preferences between in-person and virtual summer camp showed almost 80% of respondents wanted an in-person experience if it could be done safely.
While student and instructor safety is paramount, Hyatt said she feels an in-person experience builds the camaraderie and team spirit that make band a special place.
"If (only) five kids came, it would be totally worth it to me and my staff," she said.
Waco Independent School District Fine Arts Director Larry Carpenter said both Waco High School and University High School bands will start their year with a virtual summer camp, with in-person rehearsals starting after Sept. 8.
The online camp will stress performance technique and band fundamentals, with in-person marching and playing beginning with the start of classes. Students working online this fall will be able to join the band after school, Carpenter said. The district also is looking at providing instrument covers to limit possible virus spread while students play.
He said Waco ISD schools are in a new district configuration this year with Waxahachie the closest out of town school. That may affect the bands' travel plans with possibly only a smaller part of the band going to out-of-town games.
Archie Hatten IV, director of University High School's 150-player band, expects his fellow instructors and band students will rise to the occasion, despite the markedly different year.
"We educators are good at rolling with the punches, and this is no exception," Hatten said. "I can't say I didn't see it coming. But band kids are resilient. The good news is that everyone is going through the same thing. … As we have to do it, there will be better ways to get it done."
For Baylor's Golden Wave Band, August will mean more than a change in rehearsals and drills. Traditional pregame and halftime formations may have to change to accommodate the possible shifting numbers because of students dropping out for COVID-19 and related quarantines.
Given the size of the Golden Wave band, having a student come down with COVID-19 at some point during the fall semester is almost a given, Odajima said.
"We know it's going to happen," he said.
That may affect some of the band's more visual formations, including dense letters or the outline of Texas for "Texas Our Texas."
"Pictures are an incredible challenge. … We can't make the state of Texas anymore," he said.
But as his fellow university and high school band directors would agree, marching band is more than how a band sounds or looks.
"It's more than just music," Odajima said. "The team building and family atmosphere, the community aspect of being a part of the spirit and soundtrack of Baylor — that's a huge foundational experience for our students in the marching band. Just get the kids to us in a setting where we can do work, and we will have a good experience."