Read through the obituaries published today in Waco Tribune-Herald.
The decision to play, delay or postpone the college football season has become a political football, with President Donald Trump, Texas Gov. G…
Investigators added a witness tampering charge Monday against a man who sent threatening letters from jail, an arrest affidavit states. Police…
Newly appointed Waco City Council Member Darius Ewing and Kelly Palmer, who applied for the same position in June, have filed to run for the D…
Another McLennan County resident has died from COVID-19 complications, bringing the local death toll to 65, the Waco-McLennan County Public He…
TXU Energy and Caritas of Waco will distribute fans to people in need from 8:30 to 11 a.m. Thursday, during Caritas' regular drive-thru food s…
Read through the obituaries published today in Waco Tribune-Herald.
More than 42 percent of the 64 deaths from the COVID-19 pandemic in McLennan County have been connected to five long-term senior care faciliti…
A man jailed since June on a family violence assault charge was charged with new offenses after he reportedly broke a jailer's finger and spit…
A local man accused of soliciting an undercover McLennan County Sheriff's Office detective for prostitution was arrested Monday at a local mot…
A Falls County grand jury cleared a Baylor University football player of wrongdoing Monday after hearing new evidence that road conditions — m…
A few months after demolition, one of the new I-35 bridges spanning the Brazos River is taking shape.
McLennan County hit a troubling milestone Monday in the fight against the COVID-19 pandemic, surpassing 5,000 total cases while reporting no d…
The Tribune-Herald surveyed all 19 school districts in McLennan County, seeking their plans to reopen schools and details on how they plan to …
See the progress of the Interstate 35 project through Waco as it began in May 2019 and is expected to continue through 2024.
American Heritage Girls hosts its fall kickoff Aug. 16, from 6-7 p.m., at Victorious Life Church, 438 Arrowhead Point.
Read through the obituaries published today in Waco Tribune-Herald.
A man was arrested Sunday after three women were hit by a car during a fight that broke out during a weekend party that also left a fourth wom…
A man hauling cattle was killed when his truck and trailer overturned late Saturday night and led to second crash shortly after, authorities said.
BEDFORD — A year ago, Kiley Cobb promised his father that a missed extra point would never again be the difference in a Mexia football game. F…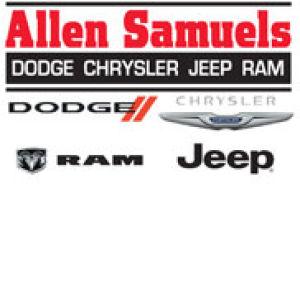 Allen Samuels Chrysler Dodge Jeep Ram l Waco TX
Devin Li and Denitia Blount are college graduates doing business in Waco, while Wannika Muhammad owns a trucking company with permits to drive…
Free COVID-19 testing will be available from 8 a.m. to 4 p.m. Thursday through Saturday at McLennan Community College's Highlander Gym, 1710 P…
Read through the obituaries published today in Waco Tribune-Herald.
Another McLennan County resident has died of COVID-19, the Waco-McLennan County Public Health District reported Saturday.
Waco Independent School District is rolling out a $407,000 welcome mat, and should have it completed soon.
More than half of all McLennan County public school districts will reopen their campuses to students this month, with the majority of their st…