Families gathered Thursday at Doris Miller Memorial Park to protest broken, damaged, misplaced and missing grave markers in the cemetery named…
Pathologists also reported the 2-year-old had suffered a broken arm about a month before he died.
The number of McLennan County deaths attributed to COVID-19 rose to 55 with two new fatalities reported Thursday, along with 98 new cases.
A Bellmead man was arrested at his home Wednesday after police believe he raped a woman late that afternoon, an arrest affidavit states.
The following people were indicted Thursday, July 23, 2020 by a McLennan County grand jury.
Eight of nine people arrested in February in an alleged multi-county theft ring that netted an estimated $130,000 in stolen goods were indicte…
Here in this grand land we know as the Lone Star State, we are blessed with an abundance of sports Halls of Fame, which you can find in every …
Creative Waco is helping send gentle reminders to members of the community to wear their masks during the COVID- 19 pandemic with a variety of…
Lynn Hairston Allen recently received the Women in American History Award from the Henry Downs Chapter of the National Society Daughters of th…
The U.S. Department of Agriculture announced a grant of $930,000 to the Baylor University Collaborative on Hunger and Poverty for an innovativ…
Robinson police are searching for a man who robbed a convenience store at gunpoint early Thursday morning before fleeing the area, Robinson po…
A 33-year-old man reported missing in Waco was found safe Thursday afternoon in Austin.
A Texas sales tax holiday will run from Friday through Sunday.
Read through the obituaries published today in Waco Tribune-Herald.
The city of Waco's proposed city budget for 2020-21 presses forward with a multiyear campaign to upgrade Waco streets, but city officials are …
AUSTIN — The staggering videos from the Lebanese capital are grimly familiar to Tommy Muska thousands of miles away in Central Texas: a toweri…
With less than three weeks to go before the start of the fall semester, Baylor University has added large tents and ultraviolet lights to its …
McLennan County will pay an interest rate of just 1.47% on its $14.5 million bond issue that will put heat-loving penguins and a learning cent…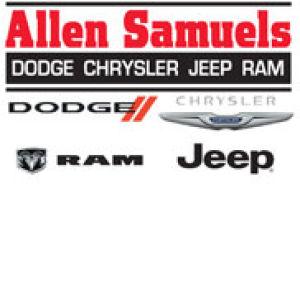 Allen Samuels Chrysler Dodge Jeep Ram l Waco TX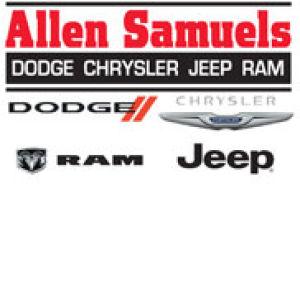 Allen Samuels Chrysler Dodge Jeep Ram l Waco TX
A third man accused of sex crimes against two teenagers in Hewitt was arrested Wednesday, arrest affidavits state.
Lorena police arrested a man Wednesday morning who had run away from a traffic stop the night before, taking with him a bag that was later fou…
As McLennan County announced two more deaths attributed to COVID-19 Wednesday, local health officials encouraged households with family member…
A Waco man was arrested Tuesday on charges he sexually abused a girl in November 2018, an arrest affidavit states.
A 30-year-old cyclist suffered life-threatening injuries after he was struck by a pickup near New Road and Franklin Avenue late Wednesday morn…
The McLennan County Commissioners Court and Waco City Council approved $450,000 in deals Tuesday with Laminate Technologies of Texas and Ryone…
The city of Hewitt has instituted mandatory Stage 1 watering restrictions because of a water shortage. Stage 1 restrictions will be in place t…