Just past the Freedom Fountain, inside the Waco Convention Center's McLennan Hall, health district staffers Monday prepared to give free COVID-19 shots to an estimated 500 people when doors open Tuesday.
Armed with 1,500 doses of the Moderna vaccine, the Waco-McLennan County Health District welcomes those prioritized as Phase 1a and Phase 1b, who may begin arriving at 9 a.m. Until 6 p.m., those who have signed up online will have a shot at getting the shot that remains in limited supply.
The doses should go rapidly, said health district spokeswoman Kelly Craine, who said the team expects to exhaust its supply in three days.
All spots had been reserved by within an hour of the Sunday afternoon announcement. Those who are eligible but missed registration may text the word "vaccine" to 22828 and provide an email address to be notified of the next shipment of vaccines, the health district announced.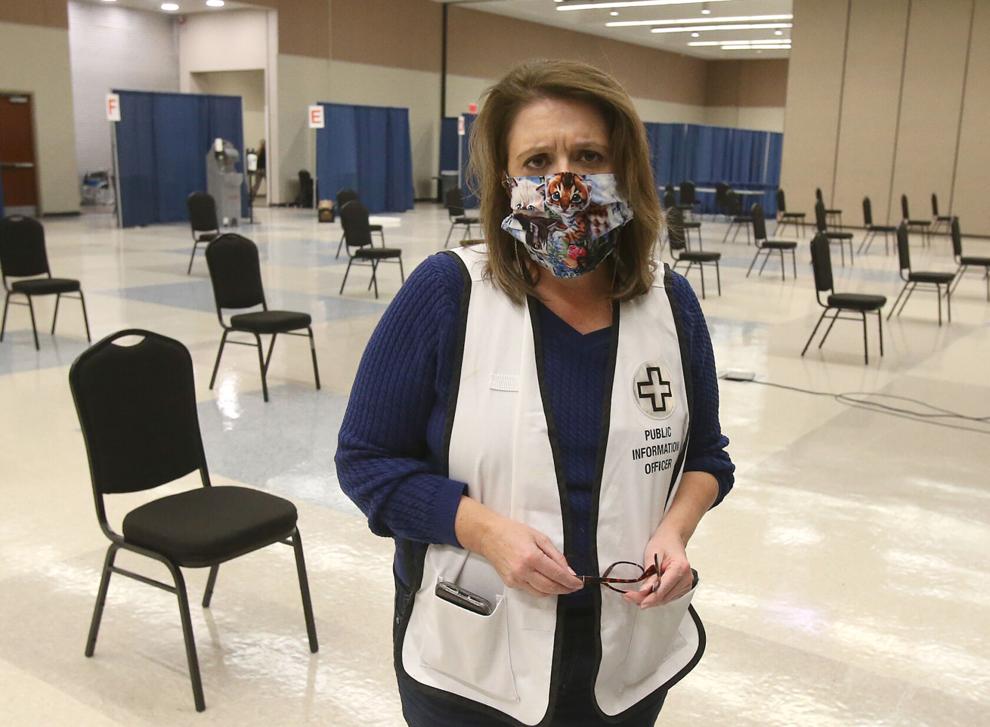 There were 174 new cases of COVID-19 confirmed in the county on Monday, following the confirmation of 61 new cases on Sunday. Total cases to date reached 20,829, including 1,334 estimated active cases.
So far, 311 deaths locally have been attributed to COVID-19, including three deaths reported Sunday and Monday. The number of people hospitalized with COVID-19 now totals 163, with 46 in the intensive care unit.
The number of people vaccinated locally stood at 4,854 on Monday. There reportedly have been 161,506 COVID-19 tests administered.
The mass vaccinations in Waco this week will give priority to front-line medical workers, medical first responders and long-term care staff and residents.
Next are those 65 and older, pregnant women and people 16 and older with certain chronic conditions, according to the health district.
"Arrive 15 minutes early," said Craine. "You don't need to get here two hours early. It's an easy process. Getting the shot itself probably takes about as long as rolling up your sleeve. Then you'll spend 15 to 30 minutes at a monitoring station, where staff will watch for any bad reaction to the vaccine."
Those administering the shots include health district staffers, nursing students and staffers at McLennan Community College, the EMS division of the Waco Fire Department and American Medical Response ambulance service.
Those getting shots register when they first enter McLennan Hall. Staffers are there to assist with the process, but will not require proof from someone claiming to need a COVID-19 shot because of underlying conditions.
"You're not going to have to prove you have diabetes," said Craine.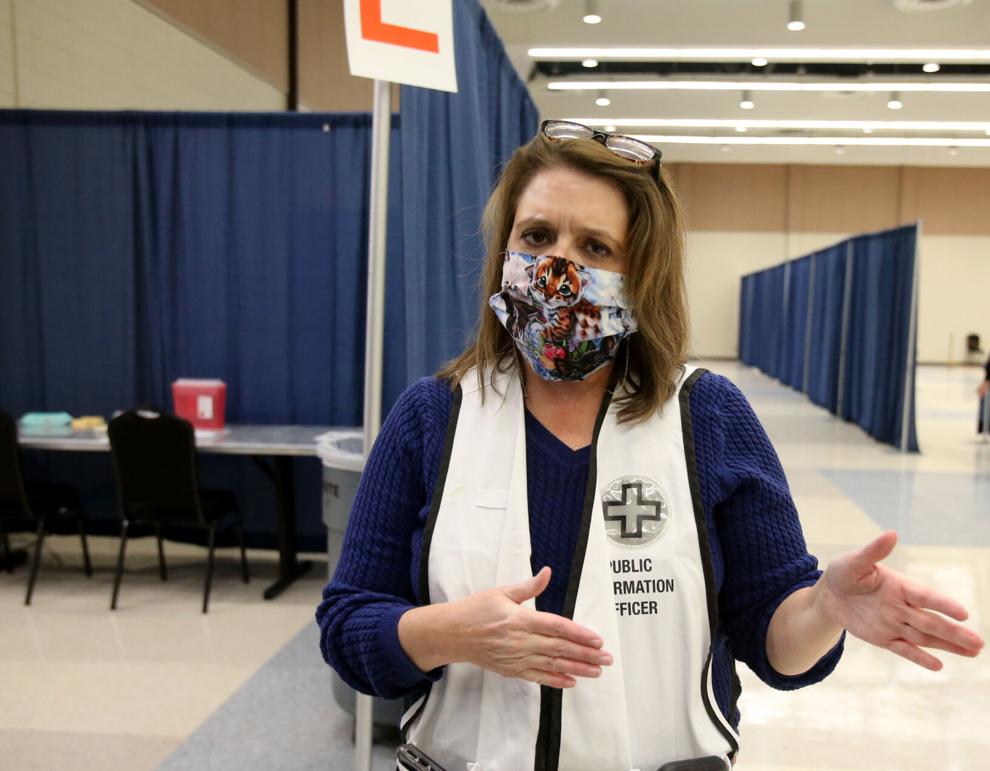 McLennan County has been designated one of 28 large-scale "vaccination hubs" statewide by the Texas Department of State Health Services. Craine said she would expect non-county residents, particularly those living near McLennan County, to register to participate in Waco's mass vaccination.
She said Bell County also received the hub designation.
On Monday, Texas Gov. Greg Abbott said Texas expects to see an additional 310,000 first doses per week for the rest of January and up to 500,000 second doses earmarked for those who have already received the injection in Texas, according to the Texas Tribune. Continued increases are expected, Abbott said, depending on the federal government allotments.
The free COVID-19 testing clinic will resume Tuesday at Waco ISD Stadium after being canceled on Monday due to inclement weather.
Hours are 8 a.m. to 5 p.m. at the drive-through clinic. Participants are asked not to eat, drink or brush their teeth for a half hour prior to testing.