City of Waco officials said a new $6 million plaza and walkway designed for events and parades along Bridge Street in East Waco will help draw businesses and people back to a part of Waco that was once a hub of activity.
Community leaders on Monday dedicated the "Bridge Street Front Porch," which features a wide walkway incorporating the colors of Paul Quinn College, along with shaded seating, space for food trucks and an outdoor stage at the corner of Bridge and Mann Street.
At a ribbon-cutting for the plaza, City Center Waco project coordinator Michael Carpenter said the plaza can be a symbol of unity for the city.
"[It's] a highlight of the East Waco community, but then it's also something the whole city can be proud of," Carpenter said.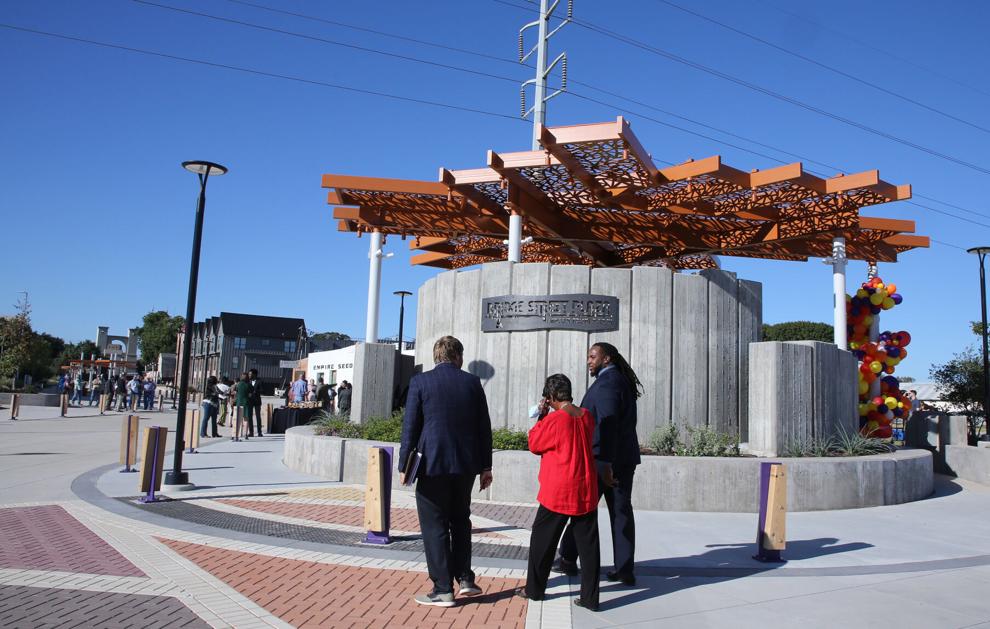 The four-block linear plaza, a block south of Elm Avenue, connects foot traffic from the historic Suspension Bridge to new apartments and hotels as well as shops, eating spots and the Brotherwell brewery.
The project was funded by the downtown Tax Increment Financing Zone, which funds development through a portion of property taxes within the zone, and by a city Chapter 380 business grant.
Carpenter said the nonprofit City Center Waco owns 209 and 211 Elm Ave., next to Empire Seed, and plans to put in a TIF application to turn the space into a small food hall.
"Hopefully it will emphasize entrepreneurs from East Waco," Carpenter said.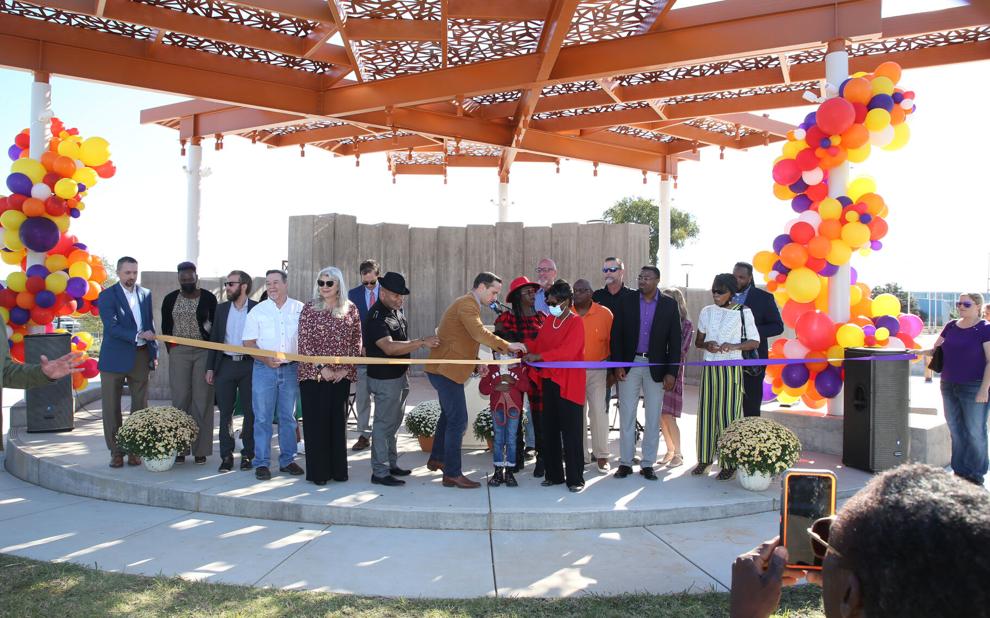 City Center Waco will also partner with the Waco Parks and Recreation Department to start scheduling events and performances on the outdoor stage.
Waco Mayor Dillon Meek said workers uncovered water wells and other buried infrastructure as work progressed. Nearby, crews working on the Elm Avenue project uncovered sets of interurban train tracks along the street in 2019 and 2020.
He said the street's name changed from Main Street to Bridge Street when the Waco Suspension Bridge opened in 1870. He said the street long served as a community and commercial hub.
"Baylor University historians note that Bridge Street's real significance was that it served as a community gathering place," Meek said. "We remember this history because of the significance of that. Gathering with people matters, places matter, and today we move that legacy of community gathering forward here today."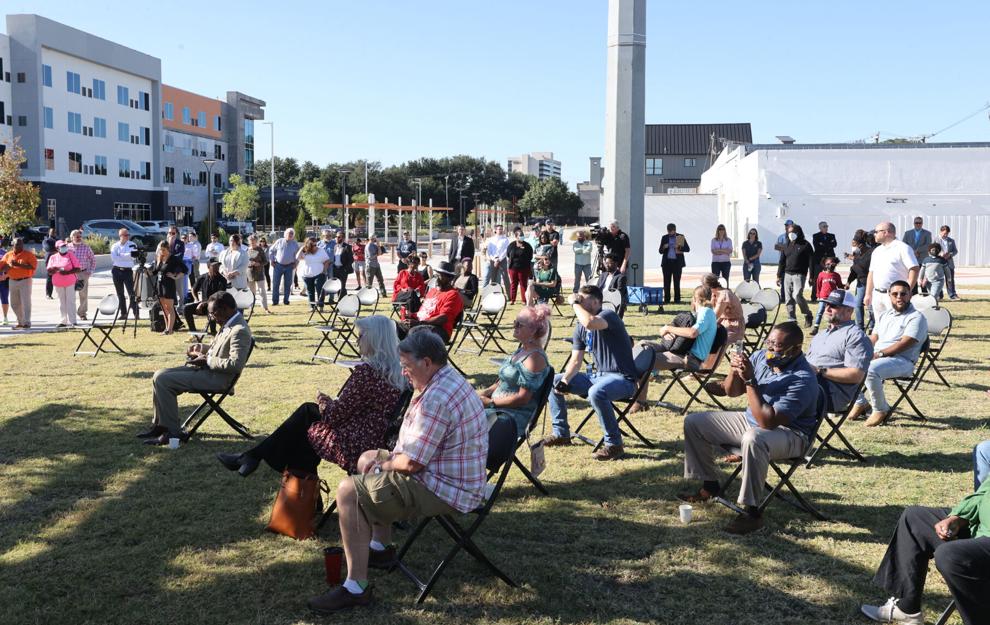 North East Riverside Neighborhood Association President Jeanette Bell recognized surviving members of the Elm Avenue-Bridge Street Improvement Association, a group that formed in 2002 to advocate for improvements to those streets. She said one member, Terronga Weaver, died of COVID-19 last Friday.
She also thanked members of four work groups organized by City Center Waco in 2018 to talk about ways to bring community and economic development to East Waco.
Waco City Councilwoman Andrea Barefield said the idea for a gathering space in the area made it into the city's Greater Downtown master plan, Imagine Waco, in 2010.
"Bridge Street was always a place of commerce, a place of community and a place of culture," Barefield said. "And once again, because of the hard work of the folks that have been recognized today, it will be again."
Megan Henderson, a former City Center Waco executive director who is now Hillsboro's city manager, said the plaza has been a long time coming.
"Community members have been involved from the beginning," Henderson said. "...They continue to have feedback, and that I think is a big part of people feeling connected to the project that's finally been built."
Andrea Barefield said city engineers are still learning about the impact the floodplain will have on the area, and the city will need to know more before responding.
"We are aware and know how much we put into this part of town in this area, and are committed to doing everything we can," Barefield said.