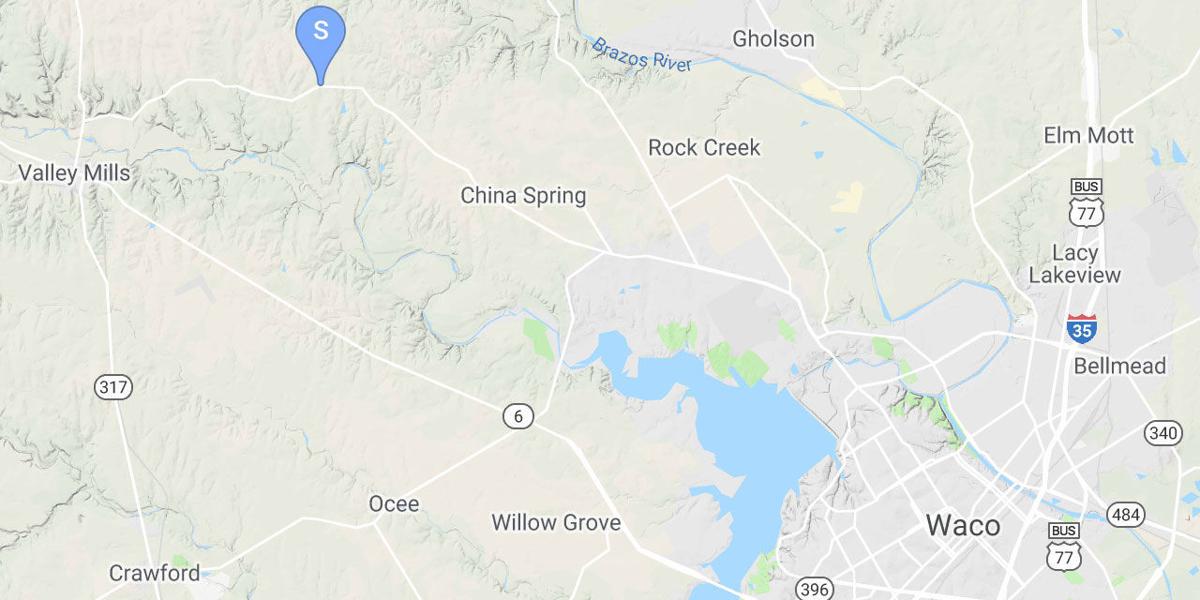 A Fort Worth-based investment group aims to place a $70 million solar farm in the China Spring Independent School District with enough generating capacity to meet the electricity demands of nearly 14,000 households, a scale that would dwarf other local solar projects.
The Glory Leasing Solar Project envisions placing 200,000 panels across a 783-acre parcel that lies entirely within L Bar L Ranch near the McLennan County border with Bosque County, according to information provided McLennan County. It would be developed near the intersection of Markum Ranch Road and Farm-to-Market Road 1637.
The 67-megawatt plant potentially could generate $1.7 million in revenue for the growing China Spring ISD during its first 15 years of operation, said Sara Lardner Leon, an Austin attorney representing the school district. On behalf of the district, she has asked the State Comptroller's Office to limit school taxes, a common incentive for such projects.
McLennan County commissioners, meanwhile, will vote Oct. 2 on creating a reinvestment zone to serve the solar farm, and also will consider a tax abatement schedule giving the solar farm $1.03 million in tax breaks the first 10 years, while county tax revenues hit $505,000 during that period. As tax abatements cease, the county will see its revenue continue to mount, totaling $1.2 million after 20 years. according to figures prepared by County Administrator Dustin Chapman.
"I don't see any opposition. You don't see opposition to solar farms. They are generally good things," County Judge Scott Felton said. "They take property that has been agriculture-exempt and allows them to generate quite a bit more tax revenue. This could be particularly good for China Spring ISD, which is what we look at, what they do for other local entities. We try to be a team player."
China Spring ISD superintendent Marc Faulkner said the so-called Chapter 313 deals limiting the tax burdens school districts can impose "are becoming pretty common in Texas," as backers of wind and solar farms come knocking.
"I know of one district that has approved about a hundred of them," Faulkner said. "The backers of the one here apparently found a farmer willing to lease them the land. They are pretty safe for the environment, though a neighbor may consider them an eyesore. We'll see. The applicant here put up a $150,000 fee, with half going to an attorney and half going to a financial adviser. Our attorneys got involved pretty early, are helping to draft the proper language. The Comptroller's Office has 150 days to review the information, make sure it meets all requirements, and then it goes before our school board, which will have an opportunity to accept or pass on it."
In its application, Glory Leasing LLC indicated tax incentives are needed to make the project attractive to potential investors in the highly competitive solar market. The firm is identified as an affiliate of Linn Family Partnership of Fort Worth, which invests in housing developments and ranches.
Supporting documents submitted to the State Comptroller's Office indicate the proposed solar farm would have the capacity to produce 67 megawatts of electricity for an end user, which has not been identified in the informational packets. Industry sources estimate that a solar-generated megawatt would power 200 homes, depending upon the season and time of day, meaning that a plant of this size would power between 13,000 and 14,000 homes.
Neither Faulkner nor Leon knows the prospective buyer, they said in interviews, though Faulkner said that information will be made available.
Faulkner said solar farms depreciate in value rapidly, and that the value of this $65 million farm will have declined to $12 million after a decade. But it is his understanding, he said, that backers of the solar farm will pay the district a $40,000 to $50,000 fee to the district annually regardless, and these payments will not count against annual payments from the state.
"Our financial advisers tell us that revenues should prove pretty substantial. We hope to give our homeowners a little relief," said Faulkner. "I'm finishing up eight years with the district, and we continue to grow rapidly, almost scary rapidly. A lot of property out here is platted and ready to go (for home construction). Quite a bit more is waiting for final approval. We have 140 more students than we had on the last day of school last year."
Faulkner said it is his understanding the group involved in the China Spring ISD solar farm also will pursue rights to build a farm in the Valley Mills Independent School District, located in nearby Bosque County.
No one with Glory Leasing LLC could be reached for comment on Monday.
In the material submitted to the State Comptroller's Office, applicants indicated they are pursuing other solar-related projects outside Texas.
Glory Leasing and Linn Family Partnership indicate construction will begin in the during the fourth quarter of 2020, and will wrap up in 2021. The project will create construction jobs, but long-term operations and maintenance will require only one employee, according to supporting documents.
The Glory Leasing solar farm would dwarf others launched in McLennan County, including a 10-megawatt plant Bruceville-Eddy and a 5-megawatt plant in Robinson developed by Cypress Creek Renewables. In addition a local consortium of electrical co-operatives is participating in a venture that could generate about 7 megawatts.
A Canadian company will bring seven solar farms to Central Texas in a deal that will bring juice to five electric cooperatives serving thousan…
Affectionately known as Eddy II, the solar farm in Bruceville-Eddy is a ray of sunshine to McLennan County Commissioner Kelly Snell.
A California company is looking to build two solar farms in McLennan County, in a partnership with The Woodlands-based TriEagle Energy.
Get local news delivered to your inbox!
Subscribe to our Daily Headlines newsletter.