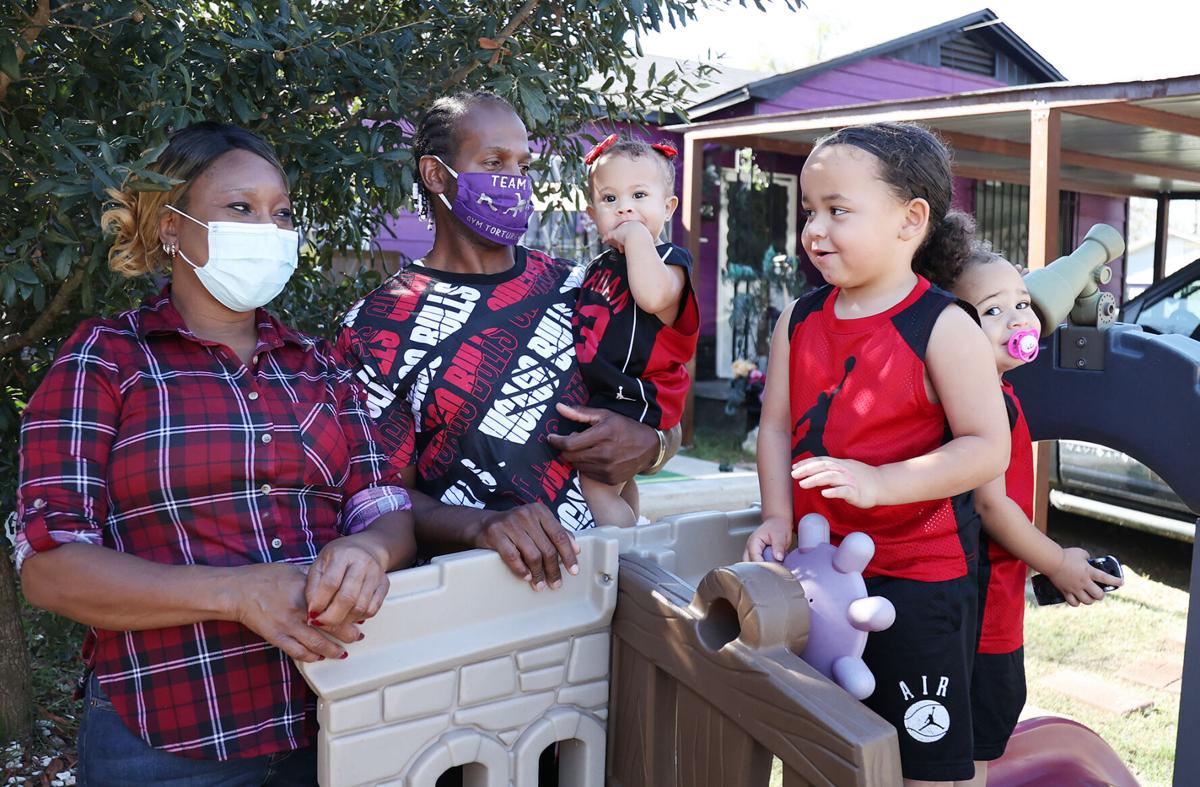 The COVID-19 pandemic forced Friday's celebration of McLennan County Adoption Day online, and Louis and Anna Sims had to settle for a Zoom call with a judge to make official their adoption of their 15-month-old granddaughter, Sa'Moriana.
And, par for the course for 2020, a technical glitch delayed the hearing and threatened to derail the moment. But in the end, Anna Sims said, none of those obstacles detracted from a banner day for her growing family.
"It means she's officially mine, and I don't have to worry about anyone coming to take her away," she said after the brief online ceremony Friday that the Sims attended from their sofa. "It feels amazing. Now I can really make sure she's taken care of. She can be who she was born to be."
Sa'Moriana was among 29 children whose adoption was finalized Friday with 21 families as part of the event organized by the Texas Department of Family and Protective Services and Baylor Law School.
For the adoptive families, it was the end of a long journey to adopt children who were removed from their families and placed into foster care.
Dressed up with ribbons in her pigtails, Sa'Moriana was too busy playing to notice the proceedings, which had an "Aladdin" movie theme. The event featured an appearance from a Baylor Law School student dressed as Jasmine, and child protective services Judge Nikki Mundkowsky chose a cartoon background in her Zoom video.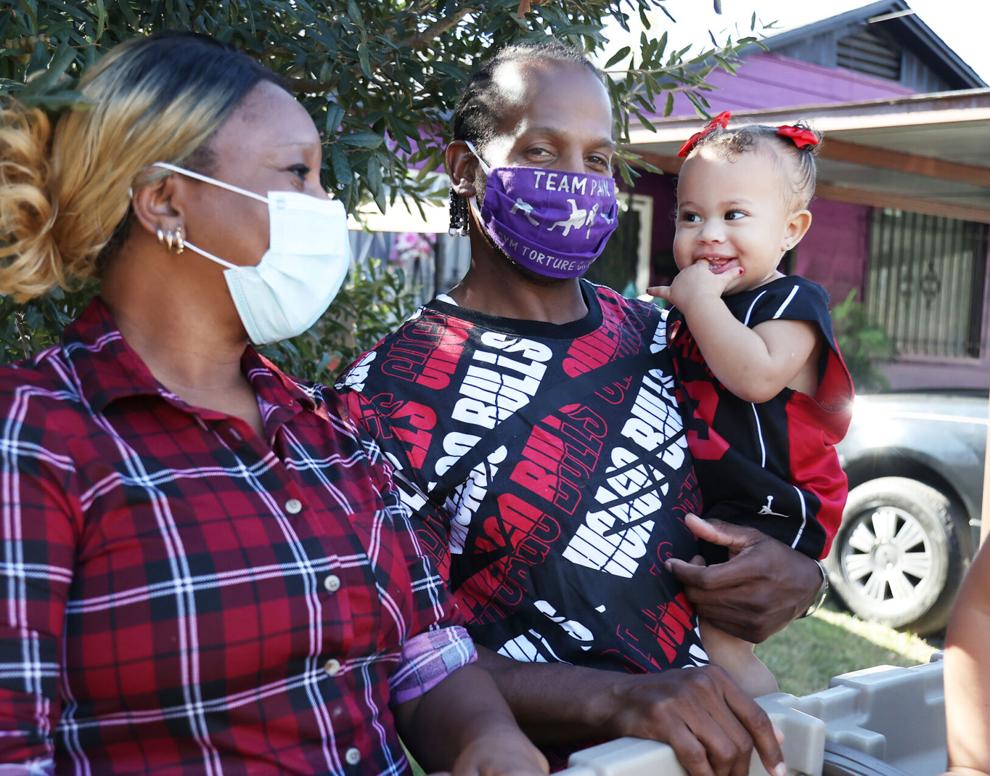 For the exuberant toddler, nothing seemed to have changed. She had been placed with her grandparents as a newborn straight out of the hospital last year after testing found drugs in her bloodstream.
She has never known a family other than this: Louis and Anna, along with her brothers, ages 2 and 4, whom the Sims had previously adopted.
Further testing has found no lingering medical issues with Sa'Moriana, according to the Sims and their caseworker.
"She's a bundle of joy," Anna Sims said this week as Sa'Moriana capered and giggled on a small plastic playset in the Sims' front yard near Brook Avenue Elementary School.
"She's like a mini-me," Sims said, laughing. "I needed a little version of me. The boys were taking over."
Anna Sims, 55, is a home service specialist with the Methodist Children's Home, while Louis, 47, is an assistant manager at a dollar store and is a mixed martial arts fighter.
Kathryne Ford, Sa'Moriana's caseworker with Family and Protective Services, played the same role last year when the Sims adopted Dakota, her 2-year-old brother.
"Because of my dealings with them and knowing their desire to provide a permanent home for Dakota at that time, I didn't have to think twice when it came to Sa'Moriana," Ford said. "They were serious that they wanted to be long-term (parents), and whenever there was anything asked of them, I never had to follow up. There was never any doubt they'll provide a sound, loving home."
Not all children in the charge of the state of Texas are so lucky. As of the end of September, the state had 2,909 children waiting to find permanent adoptive homes, including 31 in McLennan County.
As of the same date, McLennan County had 344 children in foster care. Most children in foster care are ultimately returned to their birth families or relatives, but agency officials say there is always a shortage of adoptive families for the others.
Statewide, the agency has seen a 17% decrease in adoptions in the recently concluded fiscal year, compared to the prior year, spokesperson Mark Wilson said. He said that drop may be part of normal fluctuations as much as the pandemic, but in any case, quality of adoptive parents is as important as quantity.
"It's not just a numbers game," Wilson said. "Even if we did have more adoptive families, we want to make sure we're placing these kids in the right environment."
He said many families think adoption is an expensive process, but the state's foster-to-adopt system has a low financial barrier. Depending on the circumstances, the children may be eligible for tuition to state schools as well state-funded health care until they are young adults.
Ford said what she looks for in a family is the commitment to making adoption work.
"Someone who really has their heart in adopting and providing for that child," she said. "Normally before a child is placed with a family we have many conversations to make sure this is what they want to do."
She encouraged anyone interested in the process to take the first step by visiting www.adoptchildren.org or calling 1-800-233-3405.
Louis Sims said the joy of having three young children outweighs the struggles of discipline and diaper changes. He motioned to the oldest boy, Christopher, 4, who was sitting on the playset observing the interview.
"This is the little professor here," he said. "He knows everything. Trash trucks, fire trucks. He'll study stuff, just sit there and observe."
Anna Sims said Dakota, who was trying to climb atop the playhouse, was the "risk-taker."
"Everything (Chris) says or does, (Dakota) will do," she said. "And then she wants to do what they do."
She said she plans to send all three children to Brook Avenue Elementary, just a block away.
"I want them to grow up and strive to be the best they can be," she said. "Whatever field they decide to go into, I'll support them every step of the way."