Think the weather is bad now, wait until Monday and Tuesday. That is what the National Weather Service is saying, and local plumbers, pet owners, hardware stores, power providers and cattle ranchers are reacting accordingly.
Meteorologist Allison Prater said Waco's wind chill factor could plummet to minus-10 degrees late Monday night into Tuesday. Do not expect temperatures to stick their head above freezing until late in the week.
Adding to the misery index is the likelihood a wintry mix and several inches of snow will fall throughout the weekend heading into Monday.
"The heavy snow and forecast long duration of extremely cold temperatures will likely lead to major stress on the region's infrastructure as well as crippling travel for several days," according to a National Weather Service winter storm warning extending into Monday for almost four dozen counties, including McLennan County.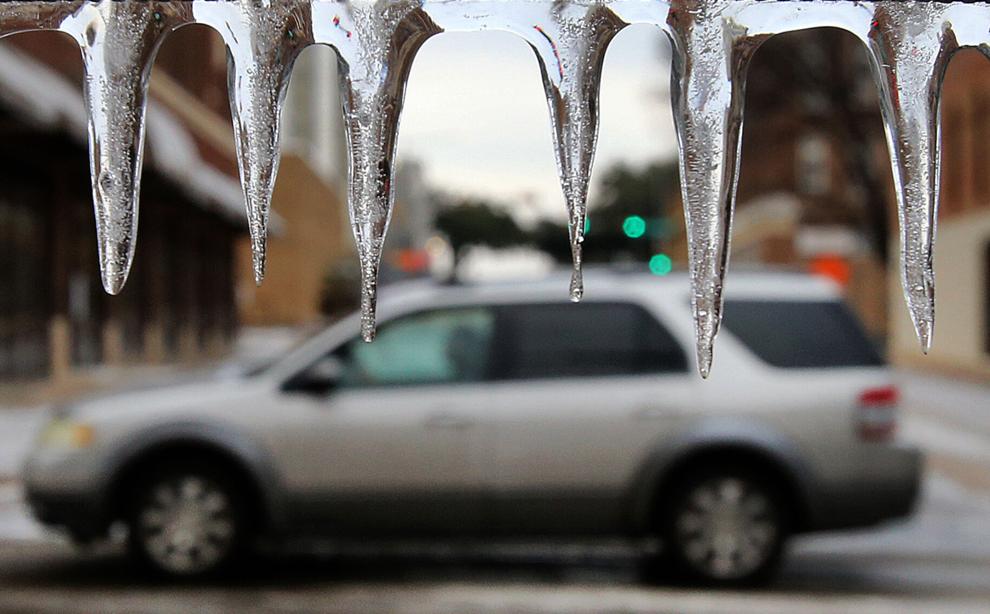 Temperatures will be life-threatening to people and animals without adequate shelter, and travel could be difficult or impossible late Sunday into Monday, according to the warning.
Texas Gov. Greg Abbott issued a disaster declaration Friday in all 254 counties in response to the severe weather. He ordered the Texas State Operations Center to run 24 hours a day through this week.
Waco is among five Texas cities where the state is sending weather equipment and personnel to assist stranded motorists.
Joyce Perez, office manager at Nemmer Electric, suggested people may someday tell stories about the Valentine's Day weekend storm of 2021.
"If snow or ice gets heavy on the power lines, fuse boxes could be pulled off walls," Perez said during Friday's calm before the ice storm. "It's been awhile since I've seen that, but it's going to happen. I can feel it."
Broken water pipes are generating calls for Jason Pina, co-owner of Cornerstone Plumbing, who said phones have been jingling constantly. He said crews have repaired or replaced several hose bibs left unprotected outside homes. Cover exposed pipes with some kind of shield, be it an insulated faucet cover from the store, a towel, a 5-gallon bucket or a trash can.
Inside, especially on the north side of homes, leave cabinets open to accommodate the circulation of heat everywhere, Pina said.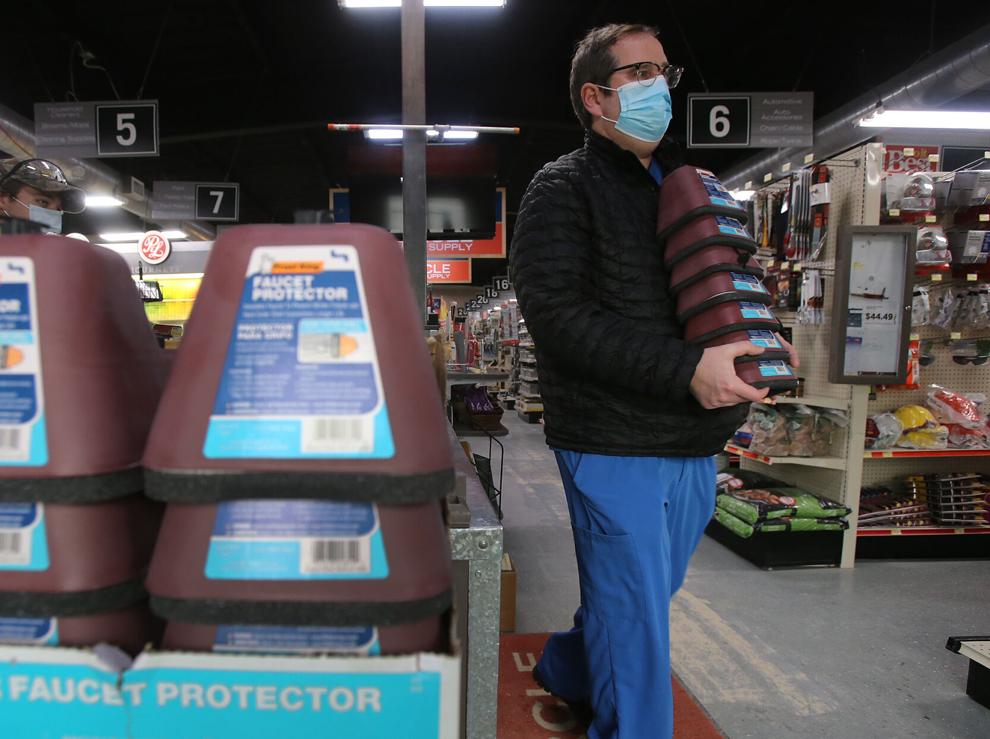 Streets and highways should look abandoned, Texas Department of Transportation spokesperson Jake Smith said. He urged resisting any urge to travel. Crews will patrol roadways, tending to problem spots, and will mobilize to lather with brine every lane of Interstate 35 between Bell and Hill counties, Smith said.
"This is a fluid situation," Smith said, apparently intending no pun.
Retailers are running low on faucet protection, heaters and firewood.
Orscheln Farm & Home support manager J.R. Chavez said he might save time listing merchandise not flying off the shelves at his store.
"Everything from salt to hand-warmers, winter clothing, de-icers for animal watering tubs that have frozen over," Chavez said, running down the list. "We're also selling icepicks and big shovels. We're almost out of the shovels. We're also low on heaters, both kerosene and propane.
Just about anything related to keeping warm is gone or in short supply, he said Friday.
"It all started day before yesterday," Chavez said. "The flood began yesterday and continues today."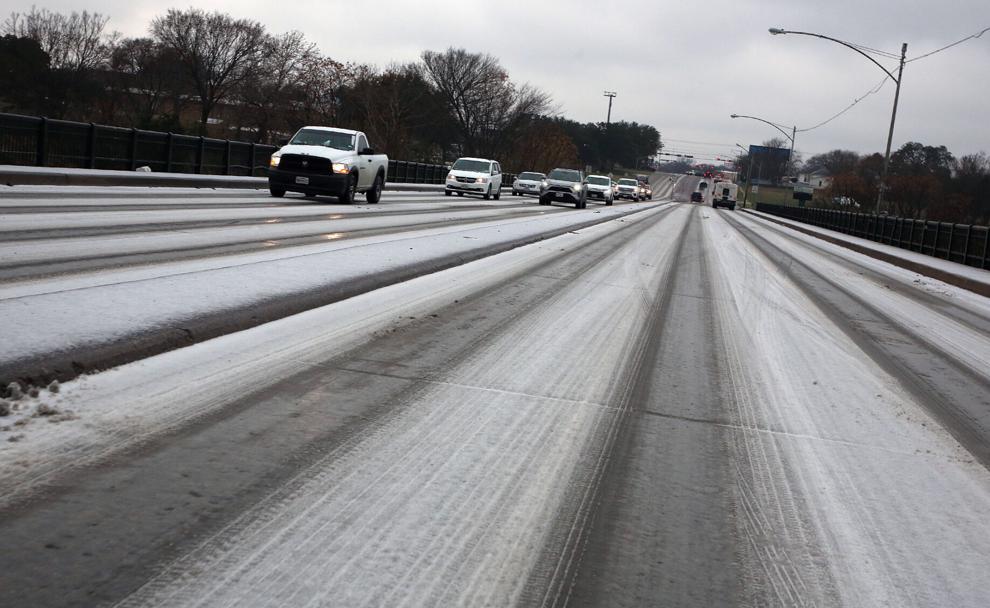 Callers to Lowe's at New Road and Franklin Avenue were inquiring about generators, said Cecilia Barragan in customer service. Forty-pound bags of salt spread over four pallets were long gone in 20 minutes, Barragan said.
Faucet covers at Lowe's were rare as ice storms in Central Texas.
The array of items now in demand is unprecedented, she said.
The city of Waco decided to shut down trash collection Monday and Tuesday, with Monday routes to be serviced Wednesday, and Tuesday routes serviced Saturday, according to a press release.
Customers should have their gray carts at the curb by 7 a.m.
This weekend's inclement weather undoubtedly throws cold water on many Valentine's Day dinners and celebrations, said Kyle Citrano, managing partner at George's on Hewitt Drive and president of the Waco Restaurant Association.
"Sometimes the weather doesn't want to work with us," Citrano said. "We didn't open early for breakfast today, and we've been discussing what we should do on Monday, which is something never, never experienced in this town. I don't want to put my staff in a bad position, and I don't know how many want to get out. We're operating at half capacity due to COVID-19. Do we open up or just ask customers to save their money and come back another day?"
Maybe patrons will reward restaurants "on the back-end," choosing to indulge in a nice meal after the weather warms, he said.
"Restaurants have taken it on the chin almost a year," Citrano said.
Jesse Rice, spokesperson for Union Hall at Franklin Avenue and Eighth Street, said plans Friday were to keep the food hall open normal hours over the weekend and into the coming week. The hall follows social distancing protocols and requires masks to be worn while not eating or drinking.
The Salvation Army Community Kitchen will remain open during the freezing weather for use as a warming center. Beds, snacks, warm beverages, and cold weather items including hats and gloves will be made available.
Church Under The Bridge will hold services at 10:30 a.m. Sunday. It meets at Magnolia Market at the Silos, Sixth Street and Webster Avenue, during the widening of Interstate 35 through Waco. Co-pastor Jimmy Dorrell said the itinerary includes serving hot meals, beverages, blankets and clothing.
Short is how Dorrell described the sermon and song service.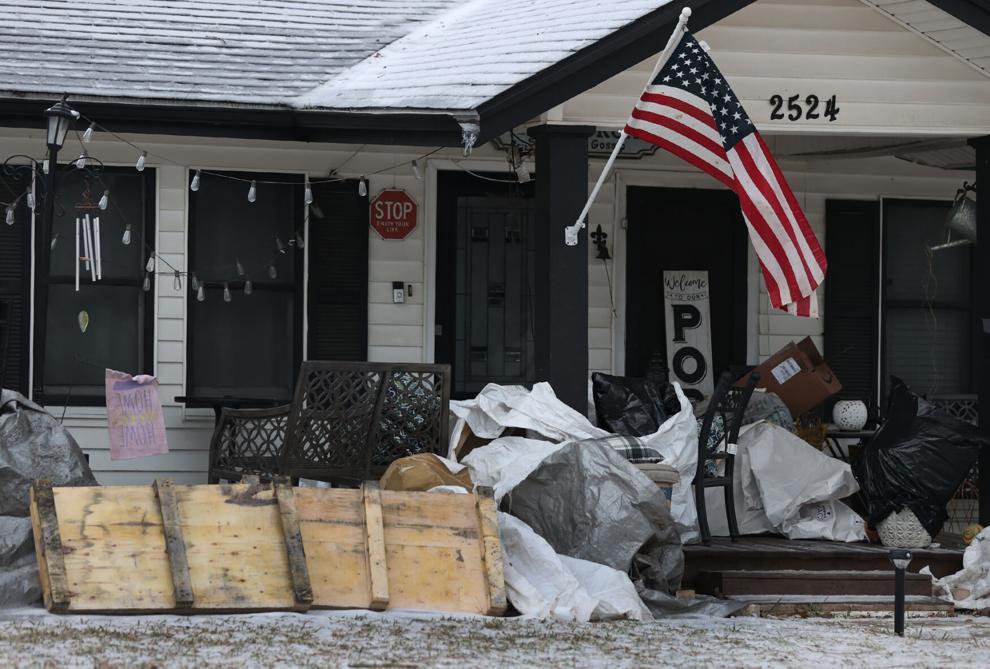 Animals and crops need tender, loving care in this weather, said Shane McLellan, McLennan County extension agent for agriculture. He said temperatures below 14 degrees can kill oats, and farmers and ranchers should diligently visit tanks and watering holes to break the ice.
"Livestock generate heat through the digestive process, so they need to be fed," McLellan said. "They can tolerate a lot of cold weather if they're getting enough to eat, but the stuff being talked about Sunday and Monday is pretty bad."
McLellan, who raises a few head of cattle and goats and sheep for show, said attention must be paid to calves born in this chill.
"Sometimes calves can lose the tips of their ears," he said. "They freeze off because mama is constantly licking them after they're born."
Nick Barrera, at Barrera's Nursery and Landscape, said his phone has been ringing constantly, callers either wanting advice on protecting their flowers and plants or vainly inquiring about the availability of firewood.
Barrera said he suggests using insulation sheets, available at many greenhouses and nurseries, to shelter exposed plants.
Waco parks Director Jonathan Cook said the city's Cottonwood Creek Golf Course was a sheet of ice Friday, but Cameron Park and neighborhood parks were faring well. He said the January snowfall wreaked havoc on parkland, city crews collecting 95 tons of debris from public right-of-way.
"Kudos to the city street department, which was sanding down roadways Thursday into Friday specifically in park areas but also citywide," Cook said.
Crews have turned off water fountains and are monitoring restrooms and irrigation systems, he said. Tree crews are on standby.
Local Humane Society Director Dr. Paula Rivadeneira said Friday was busier for the group's Waco Animal Shelter adoption operation than she thought it would be, the brutal weather notwithstanding.
"We've adopted out seven animals today," Rivadeneira said. "I think people are worried the animals are cold here at the shelter. And it's Valentine's Day. Who doesn't want to find their true love?"
She said each kennel is equipped with two doors, one inside, one outside. The doors allowing animals outside access have been closed because of the cold. The center has a heating system, and donated blankets are plentiful.
Rivadeneira said the shelter is fielding calls from residents concerned about animals being left outside in this weather. She refers them to Cribs for Canines, which will furnish and deliver dog houses free of charge.
---
PHOTO GALLERY — Waco hit by arctic blast, Feb. 11