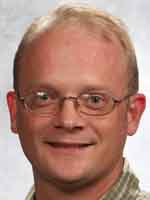 When talks turn to trade, one island nation has remained an elusive market for many of the goods grown in Texas.
But Cuba does not need to remain closed much longer if lawmakers are successful in the passage of HR 4645 — the Cuban Travel Restriction Reform and Export Enhancement Act.
Introduced earlier this year by U.S. House Agriculture Committee Chairman Collin Peterson, D-Minn., and Rep. Jerry Moran, R-Kansas, the bill would ease travel restrictions and relax financial requirements to trade agriculture products with Cuba.
Texas Farm Bureau Legislative Director Steve Pringle said passage of HR 4645 could have an immediate impact on Texas, with some $35 million worth of additional economic activity and more than 300 jobs hanging in the balance.
"Chairman Peterson has expressed real interest in moving HR 4645 as soon as possible, but gaining the support of fellow committee members and other members of Congress is crucial for any hope of success in changing this embargo," Pringle said.
Texas Farm Bureau has long backed an end to the ineffective trade policies with Cuba.
"We have been working since 1999 to open up trade opportunities in Cuba, when we first went to Cuba to try and reduce trade restrictions and send our Texas products to them, which they greatly need," said Texas Farm Bureau Policy Development Director Glen Jones, who recently served as a panelist for the Texas Cuba Trade Alliance meeting in Houston.
The group is composed of leaders from agricultural, industry and food service sectors who are interested in moving goods into Cuba.
Restrictions were eased somewhat during President George W. Bush's administration and even more early in the Obama administration.
But trade embargoes still require that Texans use foreign banks to conduct business with Cuba. More importantly, travel to Cuba remains an obstacle.
Several Texas agricultural goods are now used in Cuba, including rice, poultry, wheat, corn and grain sorghum.
Given their proximity to the Cuban coastline, Texas ports are prime locations from which to move more goods.
Unfortunately, Jones said, times have been tough. Recession has affected economies worldwide, but it has hit Cuba particularly hard.
"They don't really have a lot to export out of Cuba," Jones said. "Their two primary income sources are nickel — which has seen some better times recently — and tourism."
Both generate some $2 billion annually, which the Cubans use to pay for their imported agricultural goods.
"That's why we're interested in opening up their travel and improving tourism," Jones said. "Not only does it support one of their major incomes for buying our goods, but as tourism builds, they will buy higher quality products, such as cuts of meat.
"Until that happens, we won't have that market."
Of all the U.S.-sanctioned countries, Cuba is the only place where Americans are forbidden to travel.
"History has shown that wherever U.S. citizens travel, they have a profound impact on political beliefs and demand for personal freedoms and liberties," Pringle said. "Be assured there are others contacting your congressmen who do not have the interest of Texas agriculture in mind."
Time is critical, he stressed.
The longer it takes to fix the trade situation there, nations such as Canada, Argentina, Brazil, Vietnam and the European Union are building a foothold for goods that Texans could provide.
"Only a true grassroots effort will be effective in the passage of HR 2445," Pringle said. "It is critical that you contact your Texas congressmen serving on the House Agriculture Committee and ask them to vote for HR 4645."
Bobby Horecka lives in China Spring and writes for the Texas Farm Bureau's print publications, online news service and video projects.