Braving the sporadic rain, surfers and spectators alike showed up to BSR Surf Resort for Red Bull's Foam Wreckers first stop on their "anti-surf contest" surf contest, showing people are eager to kick off their summer as the country starts to reopen after the COVID-19 pandemic. The one thing on their mind: having fun.
The event, the brainchild of pro-surfer Jamie O'Brien, Catch Surf, and Red Bull, was designed to bring surfers of all ages and skills out for a day of surfing where the only focus was on having fun. Surfers spun a wheel and were randomly assigned a soft-top board before hitting the water to show off their moves.
O'Brien, who is from Hawaii, said they were expecting surfers from across the world to come out to Waco to be a part of the event.
Nathan Floyd, 32, was excited to participate in his first event since the pandemic began.
"I've been coming to BSR since it opened and when we saw this particular contest it just sounded so fun and so unique," Floyd said. Floyd made the trip from Corpus Christi to Waco to surf at BSR.
"This has definitely been our first outing since COVID. We drove up from Corpus and the first time we can get back in the pool we said 'we are there,'" Floyd said. "We are extremely happy to be able to cruise back around to some of our favorite towns in Texas and see people and see friends. We are happy that the state opened up and that Waco and BSR put on this event."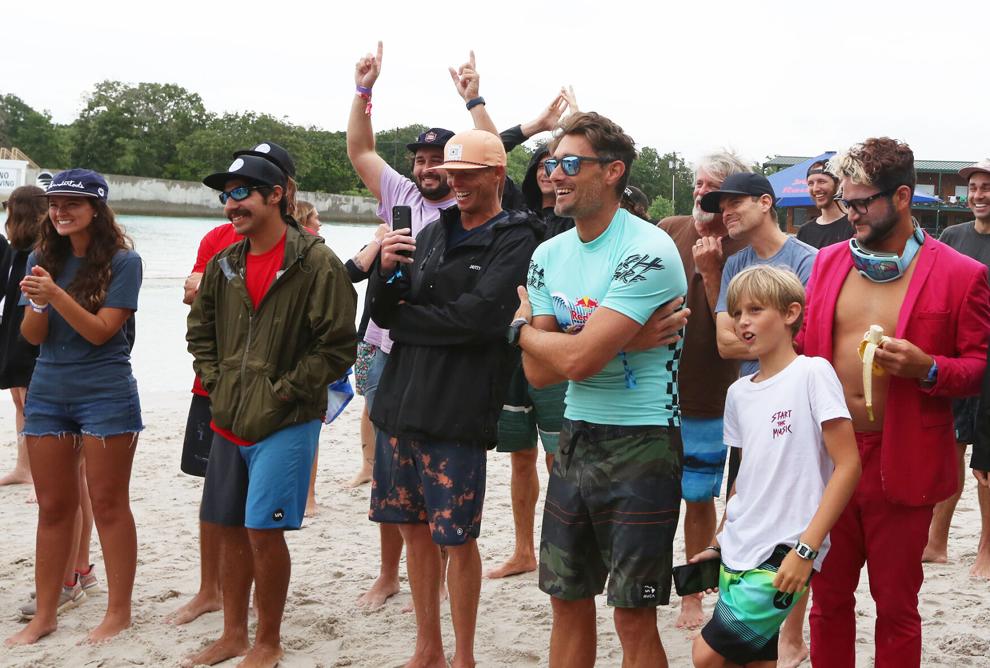 Masks were not required by Red Bull for the event. BSR said they follow state guidelines for health safety and that companies who are putting events on at BSR are able to implement their own restrictions as well, including capacity.
Red Bull limited registration for the event to 112, which they reached. Spectators were still welcomed at the park.
Beatriz Fernos and Luigi Diaz, a couple who traveled to Waco from Austin, said they were happy to be out at the event so that Diaz, a surfer from Puerto Rico, could spend the day on the water.
Fernos said both of them are vaccinated and she is constantly checking the CDC website for health updates and statistics county by county so she felt safe to travel to Waco.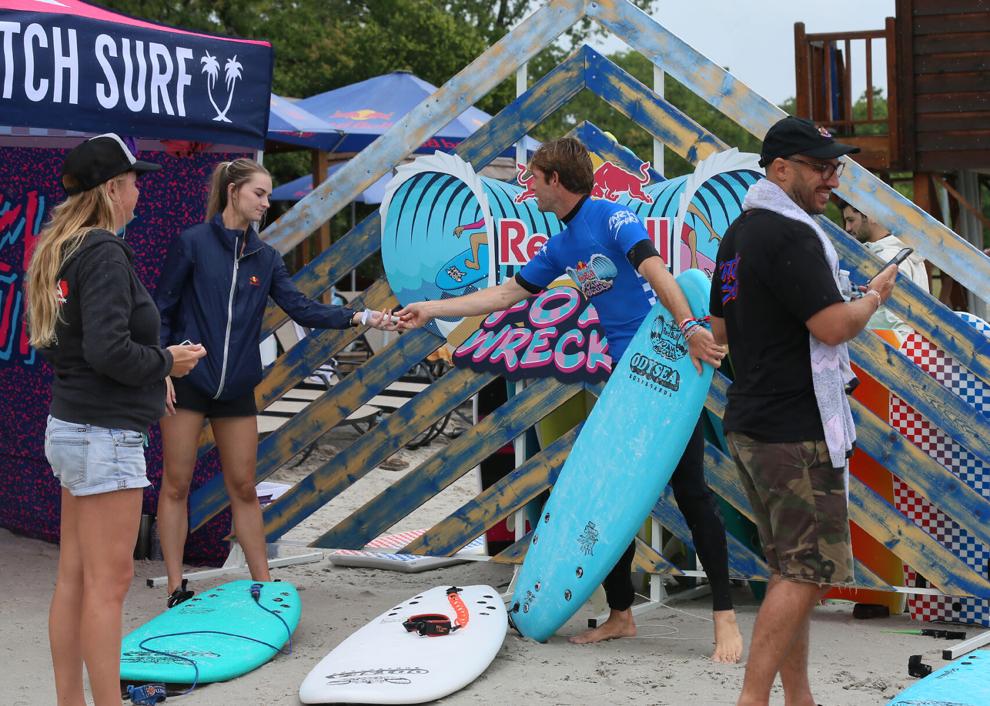 As families played in the sand at BSR, many shared the idea that it is time to get back to partaking in events this summer.
Rich Wallace, 39, traveled from Wylie with his family to watch his brother compete and was happy to spend family time outside doing a fun activity.
"One-hundred percent, super comfortable. Back to normal life man, it was overblown in my eyes. It should be all open," Wallace said.
Morgan Lohmeier, 26, from Austin, smiled as she talked about surfing doubles on a longboard for the first time. She said she frequents BSR to surf as it is closer than going to the beach.
"It's easy to be spaced out from people if you really wanted to," Lohmeier said. "Even out here in the water, you're not riding next to anyone or up in anyone's face so we've been able to come out here a few times this past year."
Mike Schwabb, general manager at BSR, got to surf alongside some staff members and said the event was a success.
"Nothing out of control, nothing that made people uncomfortable, especially considering the weather, I think it was a pretty good crew, super manageable," Schwabb said.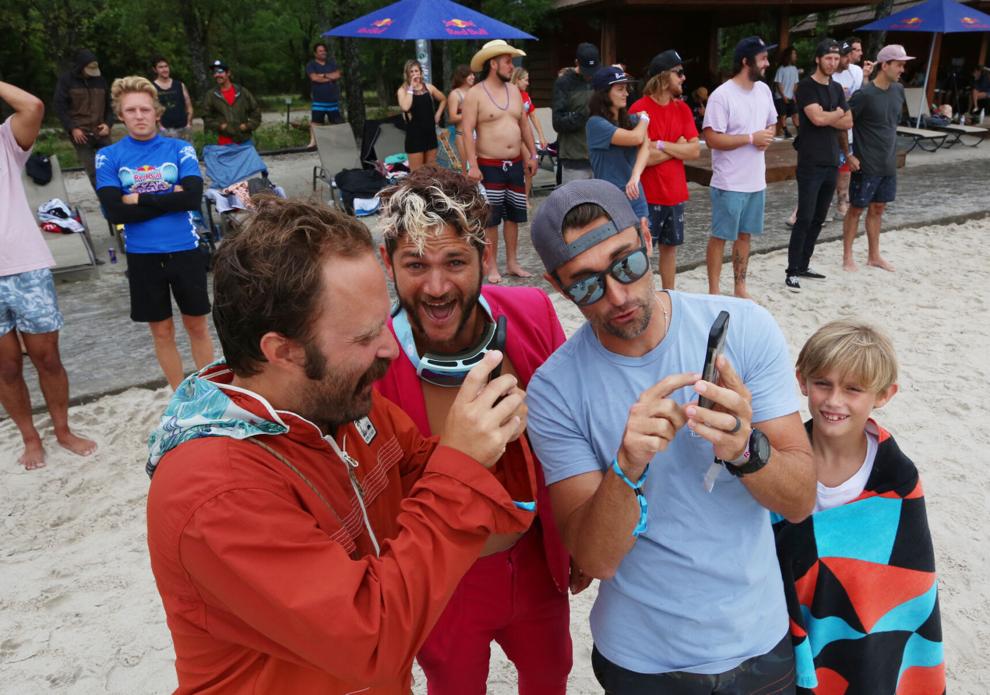 Aside from Foam Wreckers, BSR was also opened to the public to participate in their other attractions, including a lazy river and a Royal Flush slides, which drew the attention of Davaniesha Wallace from Terrell, who brought her 10-year-old son to celebrate his birthday.
"We are more comfortable, especially without the mask since we are outside," Turner said. "We need it. The kids were tired of being home all the time."
Schwabb said BSR is expecting to do well this season.
"I think it is going to go pretty well. I think back to last year. People want to come out and have a good time," Schwabb said. "The surf side dates are released a month at a time and get sold out each time."
Having a surfing contest that ditched all seriousness and focused on laughs, showing off silly tricks and having fun was the goal for O'Brien, who said the first stop on the 13 city tour went well.